Lawn care trends and costs have changed DRAMATICALLY over the past few years.
With a market size of $128.8 billion, the lawn care industry isn't just booming – it's exploding. After all, millions of homeowners across the United States require frequent mowing, weed control, and fertilization services.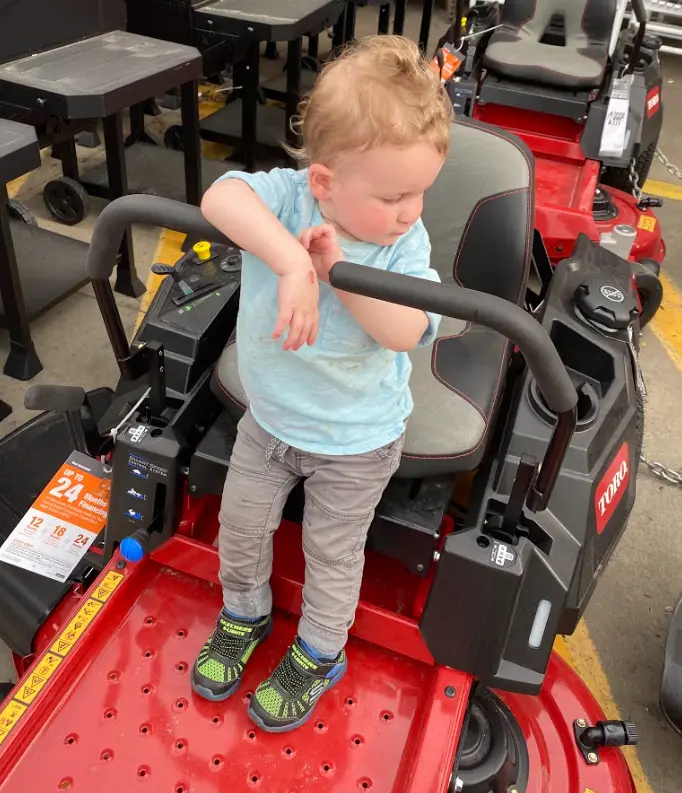 While expanding industries often experience growing pains, that's not the case with lawn care services. Lawn care companies are becoming more efficient with a wider selection of innovative tools that makes their work easier and more cost-effective. At the same time, consumer sentiment is shifting toward natural lawn care products and electric lawnmowers and trimmers, among other types of equipment.
The growth of the lawn care industry is mind-blowing, but don't just take our word for it. The numbers don't lie. Let's look at some statistics from 2023.
Why we started The Lawn Review
We started The Lawn Review out of frustration. We couldn't find clarity around what type of products were actually good and reliable. All the fertilizers we tried didn't work. We ended up with a dying lawn, wasted time, and wasted money.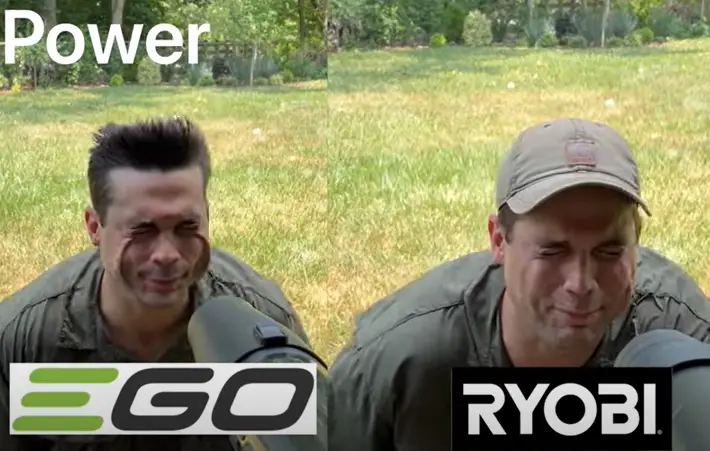 So we started buying and reviewing lawn tools and figuring out which ones were the best. And now we've moved onto actually keeping that lawn looking nice all year around. 
We've spent thousands of hours building this content for people just like you and me – normal people.
The Top Lawn care Statistics for 2023
The landscaping services market size in the United States recently reached $128.8 billion
There are over 1.2 million Americans that work in the landscaping industry
Employment in the lawn care industry is expected to grow by 10% between 2019 and 2029 
The global demand for power lawn and garden equipment is roughly $24.2 billion 
There are over 604,000 landscaping businesses in the United States
The average American consumer spends around $500 on gardening and lawn care services annually 
Landscape workers in the United States make an average of $35,000 annually
California is the state with the highest number of landscaping workers
The Best Lawn Care Products In 2023
Are you looking for a new lawn care product for your home or business? Check out our recommendations for some of the best lawn care products in 2023:
Battery powered push mowers in 2023
Starter homes and townhouses with small lawns are rising, and homeowners are choosing battery-powered push mowers. These mowers are great for small yards because they can do the job without recharging. The average cost of a battery-powered push mower is about $300, but they can range from $75 – $550. 
The prices are really dependent on build quality, but you can expect to pay more for premium features like metal decking, self-propelled functions, and dashboard displays.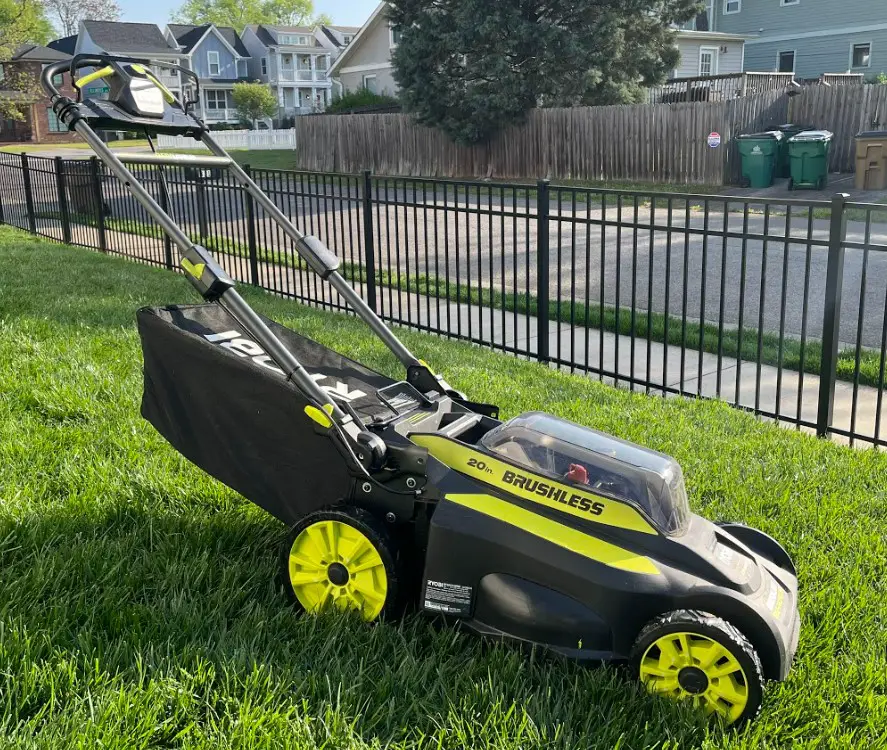 We had the pleasure of testing out a ton of mowers last year and had a few stand out as really easy to use. These are some of the best battery-powered push motors in 2023.
Lawn tractor costs in 2023
A lawn tractor might be calling your name if you have a big yard or own a lawn care company. On average, a lawn tractor will set you back $2,000 to $3,000. However, some of the newer electric models go for $4,000. 
Lawn tractors, also known as riding mowers, are great residential lawn tools for folks with larger yards. In lawn tractors, I'm generally looking for a mix of power and durability, but also really emphasize comfort as you spend a super long time sitting on these.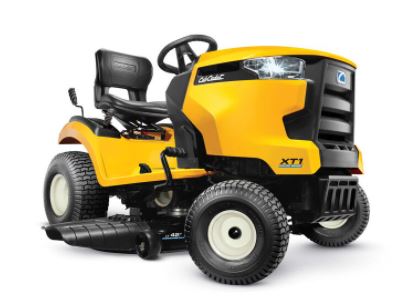 We have reviewed a handful of 2023 lawn tractors, including:
There are also some really nice electric lawn tractors that we've ranked.
Leaf Blowers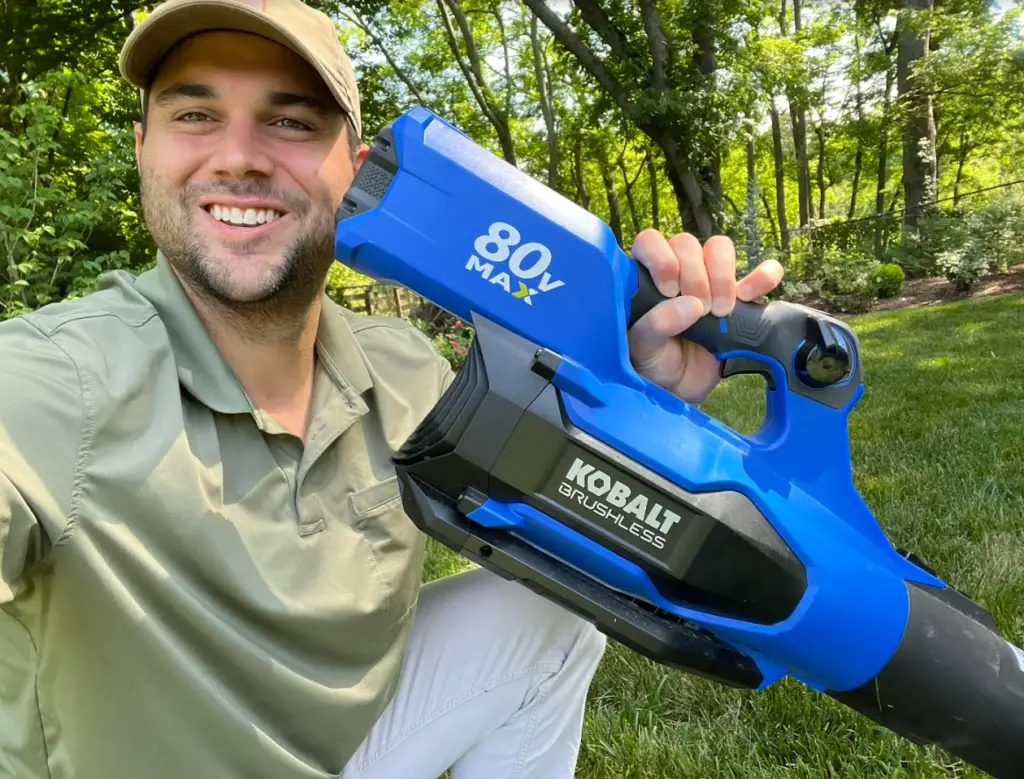 Autumn brings beautiful fall colors, but it also brings heaping piles of leaves. Thankfully, leaf blowers have your back.
And sometimes, your back has leaf blowers.
There are various types of leaf blowers on the market, including backpacks, handheld gasoline, and electric blowers. When it comes to leaf blowers, you have two options: gas and electric. An electric leaf blower ranges from $70 to $350, depending on the brand. On the other hand, gas-powered leaf blowers cost around $250 on average.
Here are the top leaf blowers in 2023:
Electric Trimmers / Weed Eaters / Weed Wackers
Whatever you call them – they are one of the more common electric tools on the market.
Do you want to ditch gasoline altogether? If so, you can't go wrong with an electric trimmer. You can expect to pay around $170 for an electric trimmer in 2023. Some of the more expensive brands can cost upwards of $650, but tend to be more suited to commercial applications, like professional landscaping.
Some downside to electric trimmers is that they are only as good for as long as the batteries can run. With limited time, make sure to buy a lawn tool with battery that can last for as long as the job you need.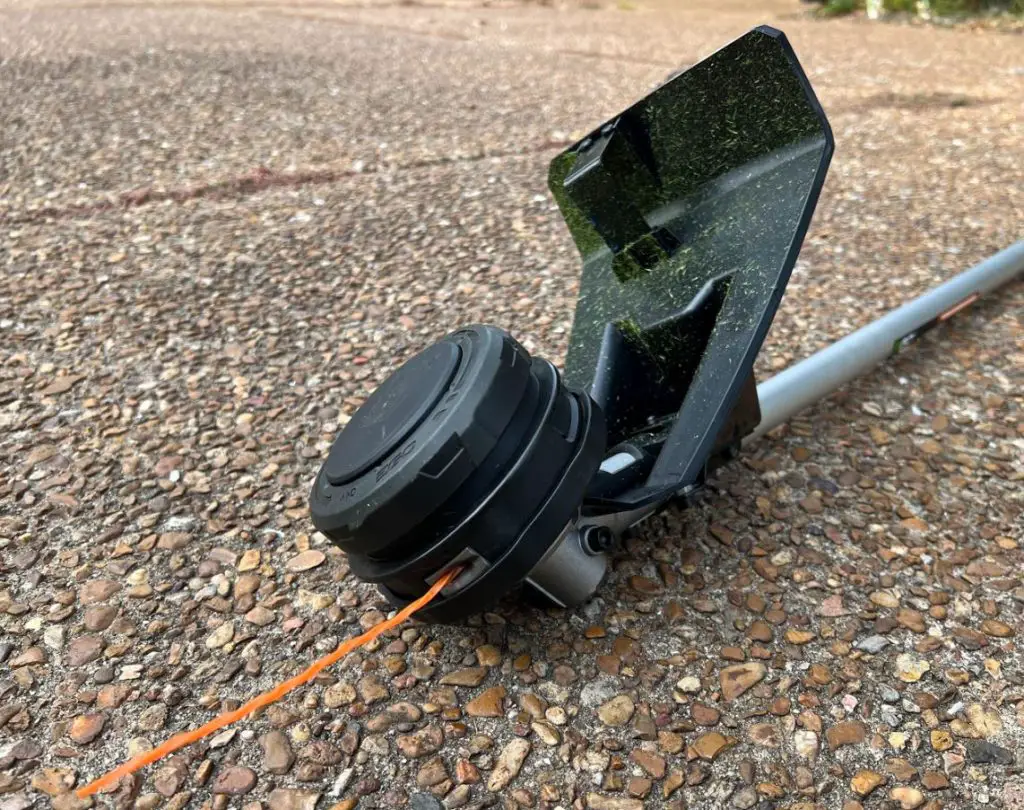 The top electric trimmers in 2023 include:
Gas Trimmer

If you're not ready to ditch gasoline yet, there's still a great selection of gas trimmers on the market. A gas trimmer in 2023 will set you back around $180 but depending on the quality; you could spend up to $430.
Gas trimmers are generally the tool of choice for landscapers or homeowners with larger yards. Landscapers love them because they are super powerful and reliable but also can run all day as long as you keep fueling them.
For homeowners, I tend to recommend gas trimmers way less than I do battery trimmers. This is mostly because gas trimmers are louder, require more maintenance, and can take much longer to start.
These are the best gas trimmers in 2023:
Electric Pressure Washers
A good pressure washer can make things look brand-spanking new. There are two types of pressure washers: gas and electric. Electric pressure washers are a smart choice for environmentally-conscious consumers with small-to-medium-sized jobs.
An electric pressure washer is one of those tools that is extremely satisfying to use, especially when it comes to cleaning off a car, deck or driveway.
You can expect to pay around $190 for an electric pressure washer. I think this is totally worth the satisfying use alone. For smaller electric pressure washers, you can easily pay under $100 and have a quality tool.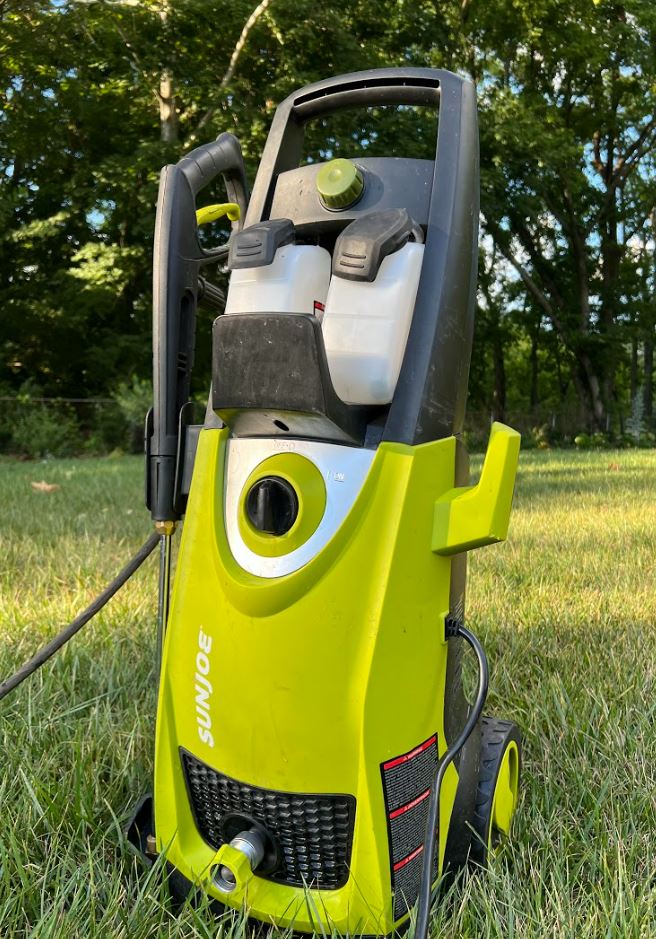 Check out the best electric pressure washers in 2023:
Gas Pressure Washers
Although electric pressure washers are becoming more popular, gas pressure washers aren't going away anytime soon. Gas pressure washers are more reliable and cost around $400.
I don't enjoy using gas pressure washers because they are EXTREMELY loud. No pressure washing job takes under an hour, so be prepared to wear ear protection when using these.
These are the best gas pressure washers in 2023:
2023 Lawn care Trends That You Can't Overlook
From robotic lawnmowers to landscape design software, one can't deny that 2023 has brought immense change. Whether you're a homeowner or a lawn care company owner, it's important to stay in the loop, so you don't miss out on some of the hottest trends of 2023.
These are the top lawn care trends you can't overlook in 2023:
Battery-Powered Equipment Takes the Stage
We here at The Lawn Review have always been big proponents of electric lawn tools – especially for the average homeowner. Consumers have shifted from gas-powered vehicles to electric cars in the last decade. It's no surprise that lawn care businesses are following suit to meet consumer demand.
Instead of using gas-powered equipment, companies now use electric mowers, blowers, trimmers, and other rechargeable equipment. Homeowners that don't hire lawn companies also prefer all-electric equipment because it's environmentally friendly. Also, everyone hates going to the gas station to refuel, especially when gas prices rise. 
We're no strangers to electric lawn care equipment. We have reviewed some of the hottest battery-powered equipment of 2023:
In addition to our stand-alone product reviews, we also put together an all-encompassing guide to the best electric mowers.
While we can't predict the future, we believe many manufacturers will ditch gas-powered products for electric equipment as consumer sentiment evolves.
The Advancement of Artificial Intelligence
When you hear "artificial intelligence," you generally don't think of lawn care. Nevertheless, a few lawn care companies with an artificial intelligence focus have already commenced operations. One of these companies is Deep Lawn, a startup based out of Texas.
Deep Lawn is designed for lawn care and pest control companies wanting to streamline operations. Deep Lawn is an all-encompassing tool that provides automated lawn measurement and an easy-to-use customer portal checkout system. Some of the various data elements that Deep Lawn compiles includes lawn square footage, driveway square footage, and house perimeter.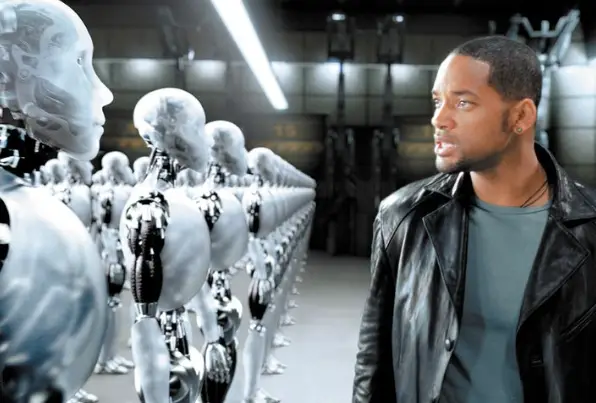 Deep Lawn isn't the only company with a piece of the artificial intelligence pie. Lawntap is also in on the game. This company provides a sensor that lawn care providers can put in their customers' yards. Once the grass reaches a certain height, the lawn care company receives a notification.
The device also connects to sprinklers and a voice system. Moreover, the AI-powered device can estimate when a yard will need the next service and create a custom quote. HOAs can leverage Lawntap to maintain communities and reduce lawn care costs. 
I still think we are at the very beginning of companies and technology like this taking over our lawns. We will keep a close on eye on trends that are impacting the space and keep you updated!
Robotic Lawnmowers are Becoming More Popular
Artificial intelligence has also caused a surge of robotic lawnmowers to hit the marketplace. With one of these ingenious devices, you'll never have to whip out your push mower on a scorching-hot summer day. And although robotic lawnmowers sound great in theory, it's always good to be skeptical before you hit the ground running and shell out one-thousand dollars on one of them.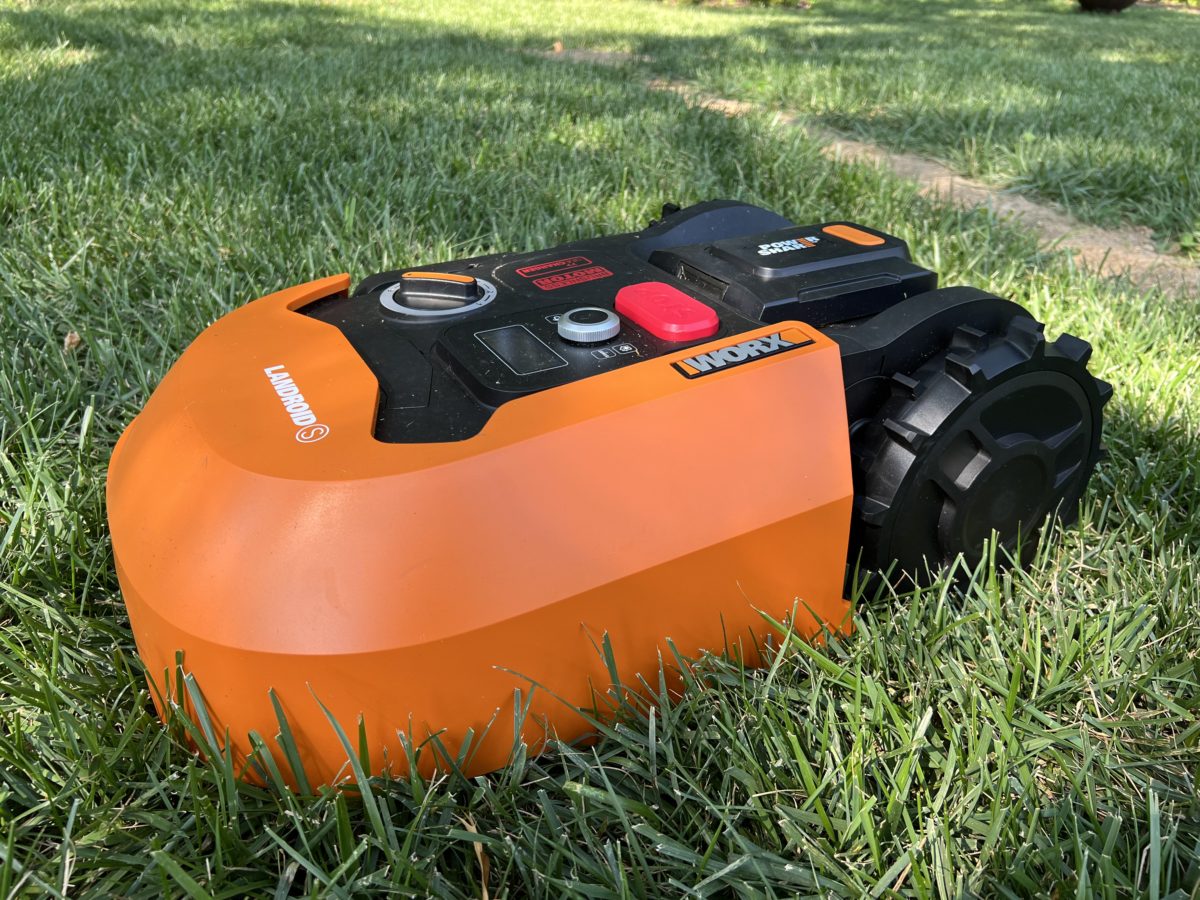 You probably have a few questions running through your head. How does the robot know where my property lines are? Is the robot powered by gas or electricity?
Almost all robotic lawnmowers are battery-powered (similar to a Roomba vacuum). The device functions like clockwork. It cuts your grass, and when it runs out of battery, it goes to a charging station, recharges, and then returns to cutting. The mowers typically have a control panel that allows you to program the mowing frequency. Defining your yard's boundaries is another story. You can't program your property boundaries within the control panel.
Most robotic lawnmowers require you to put an invisible wire boundary around your yard's perimeter. The wire keeps the lawnmower from leaving your property and entering your neighbor's yard.
 If you want to get your hands on one of these futuristic devices, check out our review of the WORX WR165 Landroid S 1/8 Acre.
Consumers Want Natural Products
Consumers are shifting away from toxic lawn care products to be more environmentally conscious. These products are not only harmful to pets, but they can also negatively impact the local environment.
Therefore, companies traditionally using run-of-the-mill fertilizers and pesticides should consider using natural and environmentally-friendly products as we head into 2023. And while natural lawn products might be costlier to procure, most U.S. consumers are willing to pay more for sustainable products. This sustainable mindset doesn't just apply to grass treatment products; it also applies to lawn care equipment (i.e., electric mowers instead of gas-powered ones). 
What could happen if a lawn care company doesn't offer natural products? First and foremost, local competitors could nab a larger percentage of the local market share. Additionally, jurisdictions could impose stricter rules on lawn chemicals, leaving businesses with no choice but to adhere.
Companies like Sunday have cornered the market on sustainable, easy-to-use lawn care products.
Landscape Design Software Is Evolving
Designers have been using software to design homes, commercial buildings, and machinery for the last few decades. There's also a wide range of innovative software designed specifically for landscapes. While the average lawn care company may not benefit from these programs, they're valuable for contractors and exterior designers.
One of the most popular design tools on the market is Pro Landscape. This tool quite literally has it all (and then some). Designers take a photo of their client's home and then upload it to Pro Landscape. After importing the image, they can use 18,000 built-in pictures of plants, grass, mulch, and hardscapes to create virtual landscapes. A computer-aided design (CAD) feature lets users draw scaled landscape plans using a library of pavers, mulch, grass, and more. After creating the perfect design, you can also put together a professional proposal. 
There are other things like smart sprinklers that are cool as well.
Pro Landscape has unique tools, including drag-and-drop lighting design and 3D rendering. Various other companies offer similar software, and there's no doubt that the features will continue to advance, giving designers and lawn care entrepreneurs a powerful suite of tools.
The Most Commonly Asked Questions of 2023
Do you want to learn more about the general topic of lawn care in 2023? Here are some of the most commonly asked questions of 2023:
How much does lawn care service cost?
Most homeowners can expect to pay between $30 – $75 per week for lawn service.
Lawn maintenance, which includes weed removal and watering, can cost $100 – $400 per visit. Before picking a lawn care service provider, we recommend getting a few quotes to ensure you get the best deal.
The United States has seen high inflation over the last few years; therefore, the cost of lawn care services is slowly increasing. However, the exact price depends on a few factors, including the size of your lawn, the scope of the services, and your location.
What does lawn care service include?
Basic lawn care service includes mowing and trimming. However, there are various other services for lawn care at an additional cost. These services include:
Debris removal
Weed removal
Watering
Hedge trimming
Fertilization
Irrigation system maintenance
Do lawn care services require a contract?
Not all lawn care services require a contract – it depends on the provider. If you want long-term, monthly services from a lawn care company, you will generally need to enter an agreement.
How often should a lawn be maintained?
Most lawn care companies recommend mowing your lawn once per week. The frequency of other services varies:
Weed removal: Every one to two weeks to stay on top of it.
Fertilization: Depends on where you live, but a few times per year.
Irrigation system maintenance: Once per year
Hedge trimming: Twice per year, particularly when growth is rapid.
Note: The frequency of these services depends on where you live. For example, if you live in a dry environment that doesn't get much rain, you may only need to mow your lawn twice per month. 
How long is a healthy lawn?
Most experts say you should keep your lawn between 2 ½ and 3 inches. Having a longer, luscious lawn keeps weeds from proliferating.
If you cut your grass too short, it can be damaged by excessive sunlight and lose precious real estate to weeds and other seedlings (holler if you've ever tried to get rid of a crape myrtle). If your grass is too long, on the other hand, it won't stand up properly and can begin to experience some rotting or fungus down near the roots.
Do I need to use fertilizer?
While fertilizer promotes healthy grass growth, it isn't always necessary. But if you want to pamper your grass with extra nutrients, Milorganite fertilizer is one of the best products on the market (seriously, you can't go wrong with it).  
How much does leaf removal cost?
Leaf removal can cost as little as $40 for small yards. However, most homeowners pay between $90 to $470, depending on the size of their property. If you want to tackle leaf removal on your own, check out some of the best budget-friendly cordless leaf blowers.
How much does tree trimming cost?
Trimming a tree generally costs between $300 to $750 per tree. The exact price depends on the size of the tree. For example, an oak tree will cost significantly more than a Japanese maple. In fact, tree trimming can cost as little as $90 to trim a small tree.
How much do yard cleanups cost?
The average cost of a yard cleanup ranges from $160 to $380, depending on the size of your yard and the services performed. Most cleanup services include tree and bush trimming, weed removal, and debris removal, among other services. You can save money by having one landscaping company complete the entire job
A Final Glance: The Changing Landscape of Lawn Care
Twenty years ago, who would have guessed we would have mini robots mowing our lawns? Who would have imagined we could use artificial intelligence to monitor the length of our grass? It's safe to say most of us didn't expect this level of innovation! Nevertheless, lawn care is a continuous need; therefore, we can expect constant innovation. There's a lot in store for consumers and lawn care services in the future. New technology will continue to make lawn care cost-efficient, and consumers will have access to more natural, toxin-free products. It's safe to say that we're only at the beginning of an ever-changing industry.