The Husqvarna 128LD is a straight-shaft gas string trimmer that is a true powerhouse. As one of the more popular gas trimmers on the market, you will see both commercial and residential folks using these. 
Often referred to as the "cadillac of trimmers", this weed whacker packs more power than you will need. Husqvarna is known for their quality, power, and durability and this is certainly no exception.
Here's what you can expect from this article:
Why we review lawn tools
The reason we started this website in the first place was because we had so much trouble trying to find reasonable, understandable, honest reviews for lawn equipment. And it's not cheap! After hours and hours of research, trying products and returning them, and messing up our yards – we started this site. 
As people who had to learn the hard way, we want you to know exactly what you are signing up for before you purchase a piece of equipment. That's why we are committed to providing honest, easy-to-understand reviews that mean something.
How to instantly improve your weed eater
Upgrade your weed eating game with the ultimate GrassKicker Weed Eater String! While weed eaters and lawn edgers are great tools, it's not complete without the right string. Our specially crafted line is designed to enhance your weed eater's performance and give you flawless edges around your yard and garden.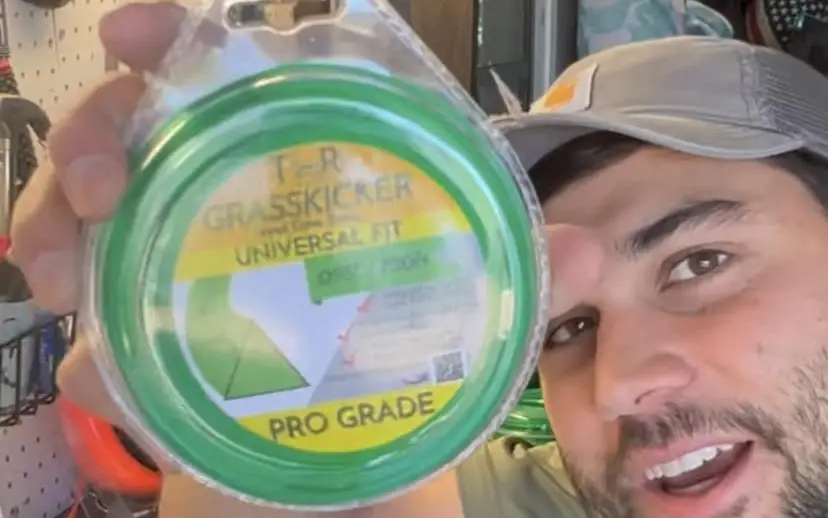 Don't settle for subpar string that breaks easily and leaves ragged edges. Our team has scoured the market and combined the best colors, shapes, thicknesses, and materials to create a superior line that cuts more cleanly and lasts longer.
With GrassKicker, you can take pride in your perfectly manicured lawn and make a lasting impression on your friends and family. And who knows, your envious neighbors might just start dropping by more often! Don't wait, elevate your weed eating game with GrassKicker Weed Eater String today! Click the link now to buy.
About Husqvarna products
Husqvarna manufactures chainsaws, leaf blowers, lawn mowers, trimmers, snow blowers, edgers, pressure washers – basically any outdoor tool you could imagine. They stand out with their bright-orange color scheme. The chances that you have seen a ton of their products when you are out for a drive are extremely high.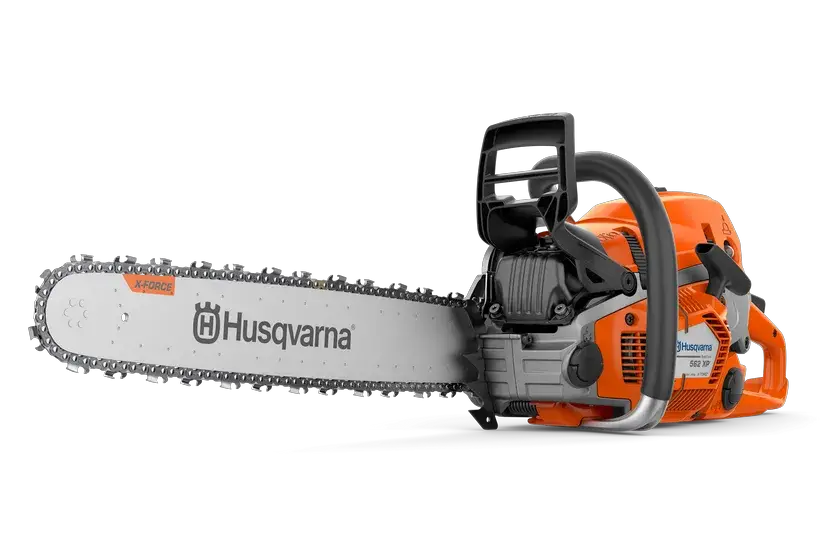 Husqvarna is one of the leading product suppliers for commercial lawn care companies including government and public agencies. Ever wonder how a vast open area at a park gets trimmed? It is likely a Husqvarna product. 
If you are wondering how to pronounce Husqvarna, you have come to the wrong place. But this company's 330 year history started in Sweden by manufacturing muskets. In 1919, they began engineering their first lawnmower engines. Since then, they have become a dominant force in all outdoor equipment. 
What to look for in a string trimmer
String trimmers can have a few nuances that you should check out before buying. The first one I will mention here is reach. Being a tall person, I have a tough time bending down to trim a straight line across my driveway. Having a straight trimmer with a long shaft saves my back. 
Gas powered trimmers are going to deliver more power – hands down. I have an electric trimmer that I use and can tell you from experience, it is simply weak. Gas power will last longer than you do. It will be slightly harder to start and maintain, but will cut time off of your job. 
Another thing I examine in a trimmer is how it handles and carries. If it has an odd-shaped handle or feels unnatural, you will have a tough time with a smooth job. Likewise, weight distribution is super important as well for creating a straight line. Look for a trimmer with a strap that can help offset some of the weight and save your back.
If you want to up your game, make sure you're using the right string trimmer line size, color, and shape.
The Husqvarna 128LD features
The Husqvarna 128LD has some noteworthy features that I will review. Compared to another gas trimmer I reviewed (the ECHO SRM-225), this trimmer has one feature that I absolutely could not live without. Let's get started.
Usability and handling
The Husqvarna 128LD is lightweight coming in at only 12.7 pounds, which I love handling. It can take me over an hour to do all the trimming work I need to do and it is nice to know that neither my back nor this trimmer will give out.
You can purchase a strap that helps balance it better for more fine lines around your garden or driveway as well.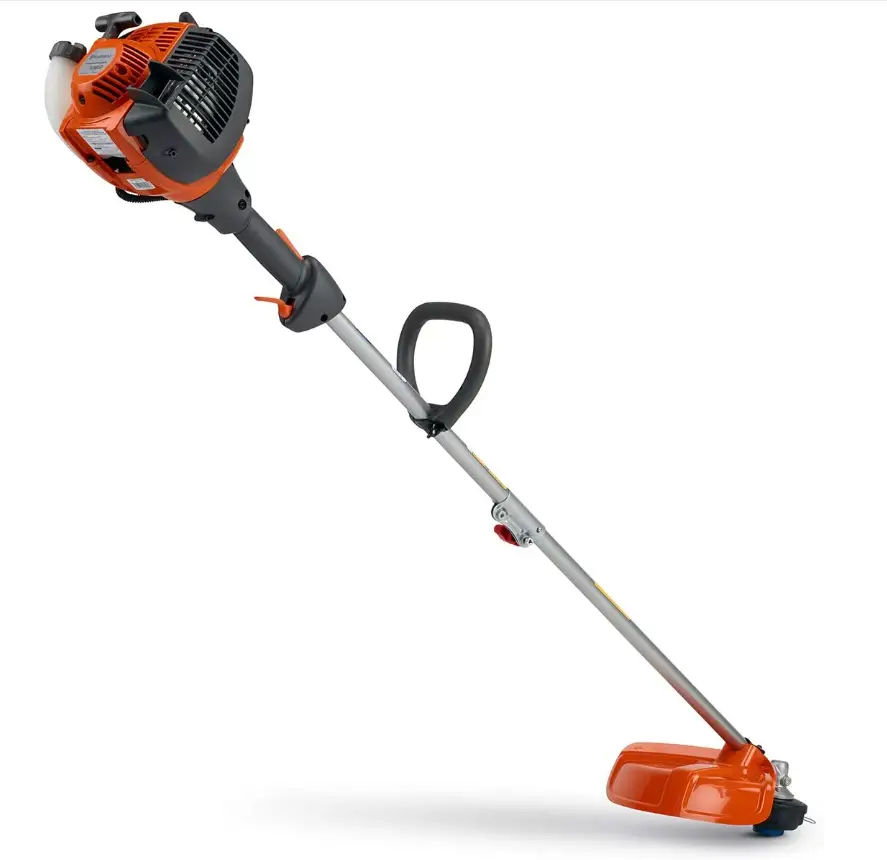 I have experienced minimal vibration as well. When I check out some of the other reviews online, I see others having the same experience. It is quiet, light, and does not leave your teeth chattering when going through thick and dense brush. 
One thing I am seeing over and over again is how easy this trimmer is to start. Husqvarna was extremely mindful of this when they designed it. The 128LD comes with a spring-assist pull-start and has a "SmartStart" system, an air purge, and an auto return stop switch (that keeps it on ON) that all makes cold starts easy. 
The feature that I love about this trimmer is its wide shield. The ECHO is another powerful trimmer, but has a tiny plastic shield that will leave you covered in dirt or mulch. 
Power
The 128LD offers 8,000rpm at its highest speed. This imputes one horsepower at 28cc. I know one horsepower sounds small, but it is kind of hilarious to imagine a weed eater providing the power of a horse. I promise this thing eats more grass.
With my electric trimmer, it feels like no matter how much power I put into the line, it simply cannot complete some jobs. The power in this trimmer is the opposite. In fact, I can complete most of my jobs with keeping the trigger between 25 and 50 percent of its maximum output. To be honest, I cannot even remember if I have ever fully maxed it out.

If there is one thing to take away from this review, know that this is a POWERFUL residential trimmer and will take care of virtually any job you will do. 
This one made our list of the best Husqvarna weed eaters!
Trimmer line maintenance on the Husqvarna 128LD
If you have ever worked on a trimmer before, you know how frustrating it can be to change the line. A convenient feature we have been seeing on newer-model trimmers is their Tap and Go ability that allows for trimmer lines to be fed through when it gets low. It's easy to use and nearly universal on all trimmers, the 128LD is no exception. 
To replace the trimmer line, simply pop off the head, loop the string into the little hook, and begin wrapping it around. While this does require a manual process, it is so much easier than most line replacements. This does not require any sort of funky pathway to getting it loaded. It is extremely straightforward, which I appreciate.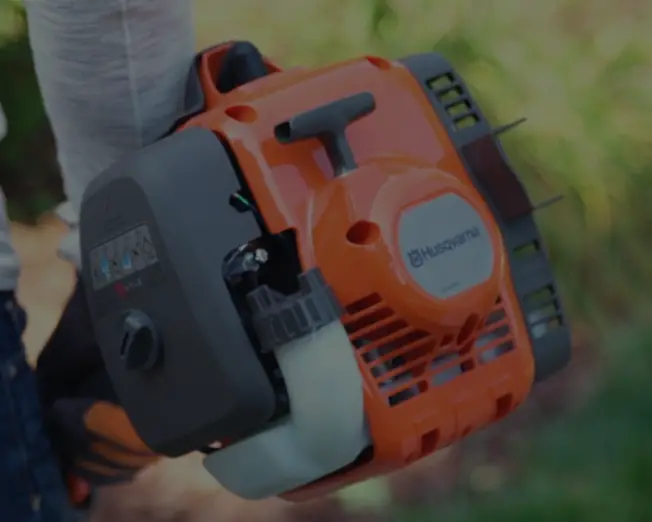 The replacement line needed is their .095 inch line. You can buy any brand of this at Home Depot or Lowe's or you can go straight to Husqvarna's website to get their Titanium Force brand. Any of them will do just fine.
Accessories
A somewhat troubling feature of this trimmer is my inability to find any attachments that fit this model. I am not saying that it does not have ANY ability to attach things like edgers or brush cutters, but I can't find a compatible model on the website.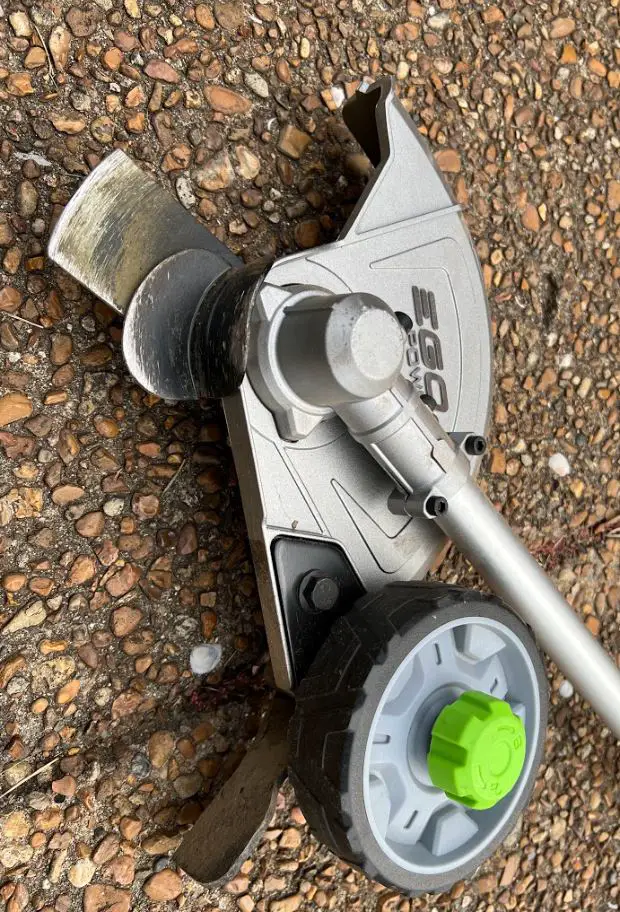 The trimmer does detach, which makes for easy storage. I simply cannot find an attachment that fits this product. 
Cost and value
Coming in at around $200-$250, the Husqvarna 128LD is one of the more expensive residential trimmers on the market. Do not be fooled, however – this is a highly effective, powerful, and usable piece of equipment. I would rate this as highly valuable because of its power and light weight use.
Where to buy Husqvarna 128LD
You can actually grab the Husvarna 128LD string trimmer on Amazon for a really good price.
The official review: Husqvarna 128LD trimmer
Simply put, if you are looking for a powerful trimmer that will last you 5+ years, don't look any further. The Husqvarna 128LD is light, powerful, and will outlast you in your yard every time. 
| | |
| --- | --- |
| Feature | Rating |
| Difficulty to use | More difficult than electric |
| Durability | More durable |
| Maintenance | Some maintenance required |
| Value | High value |
| For lots <10,000 sq. ft | Highly recommended |
| For lots <1 acre | Highly recommended |
| For lots >1 acre | Highly recommended |