The Snow Joe Cordless Snow Shovel is a 24-volt 10-inch product that makes shoveling snow a walk in the park. We all know when that first snow of the year comes, we dread the idea of getting bundled up first thing in the morning and shoveling snow.
The cordless snow shovel takes that task and speeds it up by about 10x. Let's figure out what the heck this thing does:
Why we review lawn tools
The reason we started this website in the first place was because we had so much trouble trying to find reasonable, understandable, honest reviews for lawn equipment. And it's not cheap! After hours and hours of research, trying products and returning them, and messing up our yards – we started this site.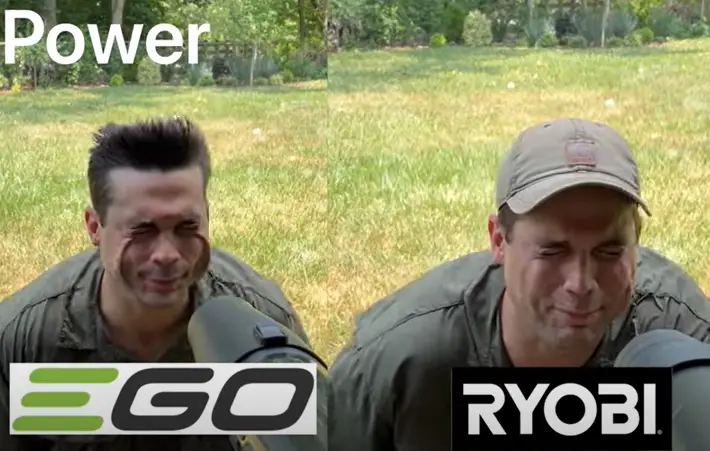 As people who had to learn the hard way, we want you to know exactly what you are signing up for before you purchase a piece of equipment. That's why we are committed to providing honest, easy-to-understand reviews that mean something.
About Cordless Snow Shovels
Alright, I will be the first to admit that when I first saw this thing I had no friggin idea what it did. It looks like something you would use to pick up dog poop or something. But after doing some more digging (ha), this thing is actually pretty cool.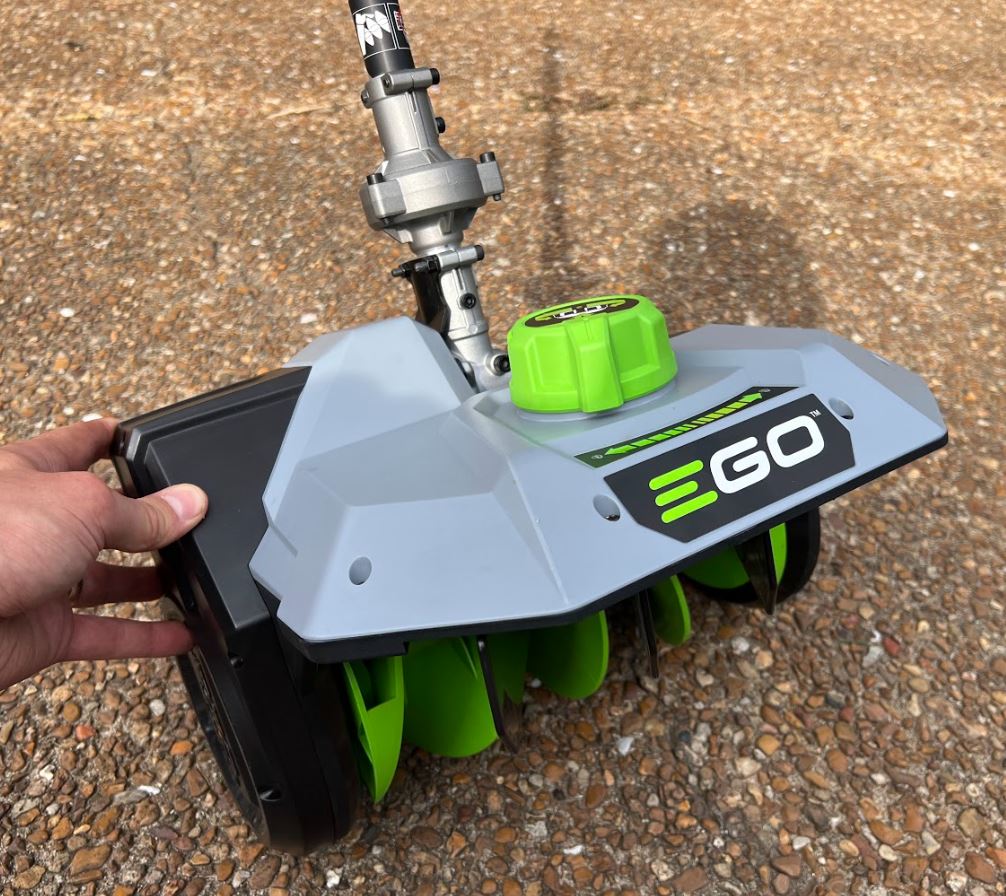 It is a battery powered, handheld device that will help propel the snow way out in front of you, requiring you to never schlep a big pile of snow in the air and throw out your back. It is a snow thrower, not a snow blower and below is the difference. 
Snow thrower vs. snow blower
Many people ask what the difference is between a snow blower and a snow thrower. Let me tell you right now, both are far superior to a standard manual snow shovel. While snow blowers and snow throwers build significantly less character for young men, they are much easier to use and more effective for clearing out large amounts of snow.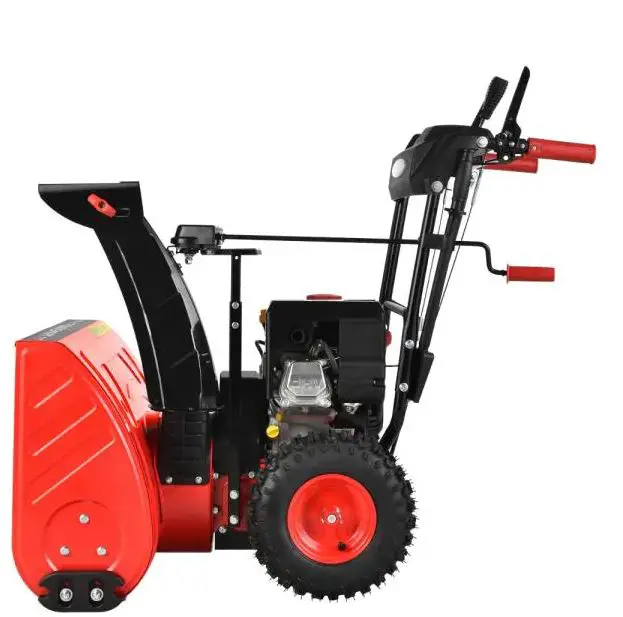 In short, snow throwers launch snow 10-15 feet away and are generally more narrow. Snow blowers launch snow 25-30 feet away and are wider. Snow blowers are heavier duty and can also handle many, many inches of snow. At the end of the day, it will be much more fun to launch the snow into the neighbor's yard instead of just the edge of your own yard.
The Snow Joe Cordless Snow Shovel: Features
When evaluating the snow joe cordless snow shovel, you have to think through which aspects are important to you. Things to consider when picking ANY outdoor tool are power, usability, and price. Let's get started below.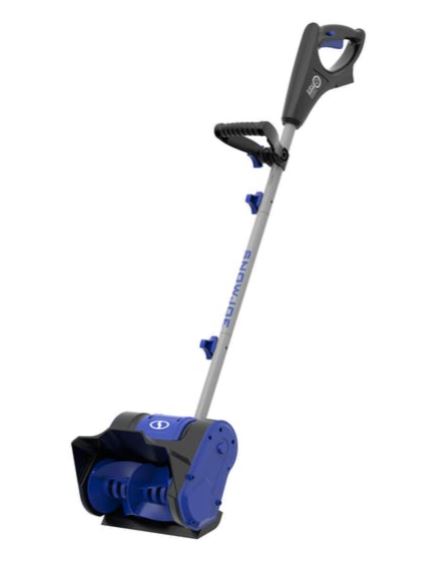 Power
If you are wondering what the heck this thing does, imagine a vacuum. Now, picture it doing the opposite of what a vacuum does. Got something in mind? This is what you should be picturing:  a vacuum looking instrument that pushes whatever is front of it into the air.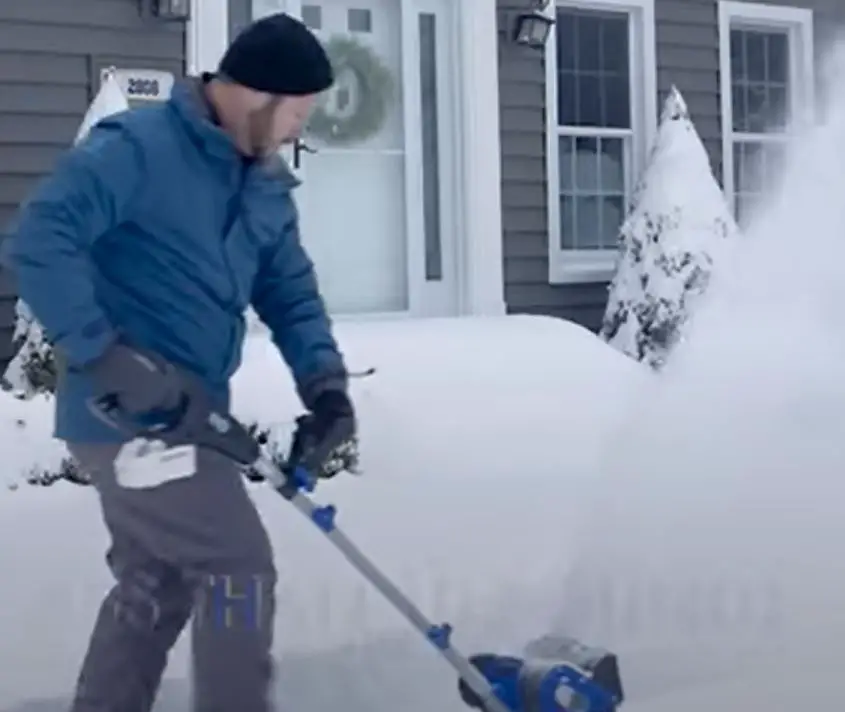 Yep, it is kind of a weird image, but you get the idea. The Snow Joe Cordless Snow Shovel is not the most powerful snow tool on the planet, but it can get most minor-to-moderate jobs done. The 24V battery will allow for over 1,600 lbs of snow to be moved during a single charge. 

The Snow Joe Cordless Snow Shovel can handle up to six inches deep of snow with a clearing path of about 10 inches wide. This is ideal for sidewalks, decks, and patios. For larger things like your entire driveway, this is going to take a while. If you have a long driveway, then I would probably suggest a snow blower like the PowerSmart Snow Blower (click here to check out our review). 
Needless to say, for most small jobs you will be fine. If you are expecting more than six inches of snow, you may have to get out there and start working while it is still snowing to allow for several passes. The snow launches about 15-20 feet in front of you and is enough to get it off of a decent sized back porch. 
Usability
What the Snow Joe Cordless Snow Shovel lacks in raw power, it makes up in usability. The heavy duty 2-blade paddle auger is relentless as it digs through the powder and launches it into the air in a single motion (snow thrower). 
I love that this is a battery-powered item as well. In the winter, the last thing you want to be doing is tinkering in the garage trying to get a gas powered engine started while wearing a huge jacket and thick gloves. The string-pull system can be pretty painful on the hands when it is cold outside. Walking into the garage and pulling this sucker off the wall is going to be way better than going out to the shed and lugging around some 100+ lb snow blower.
I also love how easy this thing is to push around. It comes with a handle in the front that usually accompanies things like weed eaters. This limits the need to bend over like a normal shovel and allows for good traction to the surface and easier retraction to make more passes. This also has a scraper on the bottom to make sure you are not just skimming snow off of the top of the sidewalk, but truly scraping it down to the surface.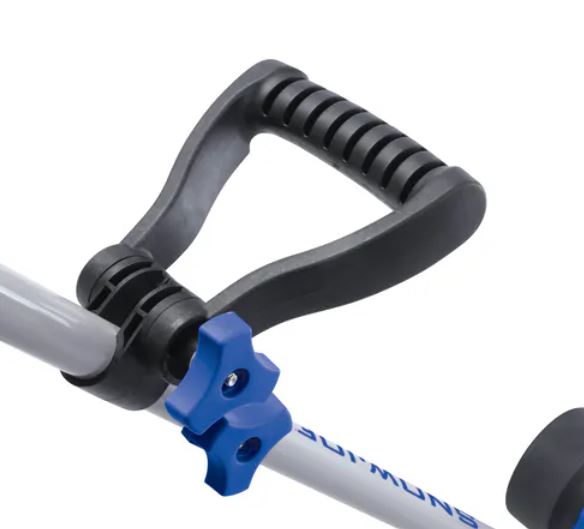 The battery takes almost two hours to charge for a decent turnaround time if you have to make multiple passes. One of the most important things to note is that this machine weighs less than 10 lbs. Yep, that's comparable to a lot of metal snow shovels, except it is machine powered and works for you. 
Price and value
The Snow Joe Cordless Snow Shovel comes in at around $150-$175 (depending on which battery size you get). You can also get the tool-only version for $100 if you have a compatible Snow or Sun Joe battery already. 
Let's be very clear. This is a machine built for convenience and for quick jobs. This is not a mega-powerful two-stage snow blower. With that in mind, I think this is a great price. When it comes to clearing off snow in the winter, time is of the absolute essence. From soup to nuts, this machine is going to save you the most time.
Looks like it is on sale right now on Amazon – check out the options for batteries or tool-only by clicking below. I recommend this if you want something quick before the snow starts coming in.
Think about it – when going to clear snow you want to spend the least amount of time out in the cold as possible. This saves you time in so many ways – from the start up and storage to the quick push job enabled by the speedy blades and light weight, to the charging and putting back up. 
The Snow Joe Snow Shovel will make you the smartest bloke on the block. Here is the tool-only version, which is cheaper if you have the battery already:
The Snow Joe Cordless Snow Shovel is a great value and you will be so glad you have it when that first (or fifth) snow hits.
The official review: Snow Joe Cordless Snow Shovel
The Snow Joe Cordless Snow Shovel is an absolute bomb. Powerful, light, easy to use, and inexpensive. I recommend it for places that receive up to six inches of snow at a time and for smaller areas. To check out the Snow Joe Cordless Snow Shovel on Amazon, check out this link.
Otherwise, I would check out some of our reviews on other snow blowers.