Zero turns and lawn tractors are two types of riding mowers that can majorly up your lawn care game. But a lot of people don't know when you need which kind of mower.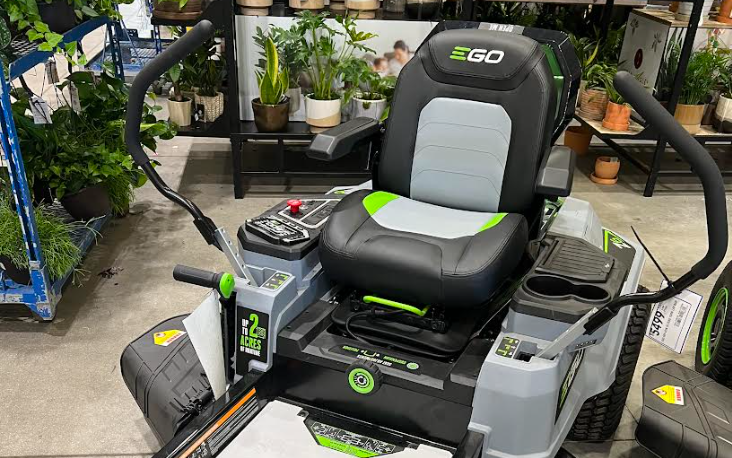 You know you need a ride-on mower to take on your large, challenging property. As you begin to shop, you'll notice that the most powerful riding lawn equipment options are zero-turn mowers and lawn tractors. Most folks also think zero turns are just for commercial landscapers and "overkill" for homeowners (they're wrong and jealous). 
Let's break down when it's best to get a zero turn and when it is best to get a lawn tractor.
What Is a Zero Turn Mower?
In basic terms, a zero-turn mower is a standard rider with a very tight turning radius – some might even say a zero-degree turning radius. Now, I've never gotten my protractor out, but the top of the mower can freely spin over the back tires. This type of riding lawn mower makes it easy to mow closely around trees, flower beds, retaining walls and other obstacles.As you may suspect, there are pros and cons to consider before investing in a zero-turn mower:
Speed –  Zero-turn mowers are much faster than any standard riding mower and most lawn tractors.
Control – Improved visibility of the front of the mower helps you achieve precise control as you maneuver around plants and other obstacles.
Results – Zero-turn riding mowers help homeowners achieve professional results without spending hundreds of dollars on professional lawn mowing services.
Confidence – Sitting on a zero-turn mower instills you with the confidence to tackle that lawn, knowing it will be fast and easy. 
Cost – You'll pay more for a zero-turn mower, but it may be worth it.
Who uses zero-turn mowers?
Zero turn mowers are the mower of choice for any landscaper – commercial or residential. Because they are extremely fast, they help get the job done way more quickly than lawn tractors or push mowers.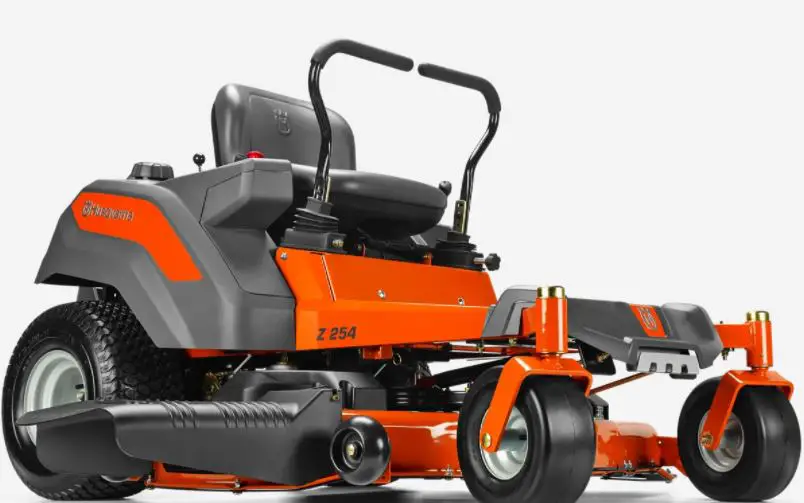 It is becoming increasingly more common for homeowners to grab a zero turn as well. If you go buy any Home Depot you will likely see a nice John Deere or Toro zero turn mower sitting right out in front for all to see. For homeowners – look for a smaller width zero turn mower. One major consideration for buying a zero turn mower is making sure it fits into the back gate of your house (if you have one).
Price range of zero turn mowers
Zero turn mowers can be very expensive, but don't have to be. You can get a great zero turn mower from Home Depot at an awesome price, for example:
You can also grab a used zero turn for a better price as long as it has low hours.
What Is a Lawn Tractor?
Generally between 15 and 22 horsepower, a lawn tractor is the ideal mower for yards spanning ½ to 1.5 acres.  They're also a good choice for yards with slopes or other challenging topography. Here are a few things to know about lawn tractors:
Fast – Most lawn tractors provide cutting widths of up to 48 inches for fast results.
Powerful – A high horsepower engine provides the "umph" you need to get the yard work done.
Versatile – Not only can a lawn tractor mow, it can also pull a cart to help move supplies and even a trailer, materials, and debris.
Durable and Tough – Lawn tractors are made to handle hard work. From the paint job to the frame, it will stand up to whatever you throw at it.
It's an Investment – Because it's a much larger, more powerful, and versatile machine, expect to pay a premium. But, you'll be getting a piece of lawn equipment you will use for years.
Who uses lawn tractors?
Lawn tractors are almost exclusively used by homeowners. I recommended one to my friend recently who just moved into a house with about one acre. Lawn tractors have a huge advantage to zero turn mowers – they are more narrow and can fit into back gates relatively easily. These mowers are relatively easy to operate but don't offer the same versatility that the zero turns have. For those of us that aren't commercial landscapers or massive yards, lawn tractors will do just fine.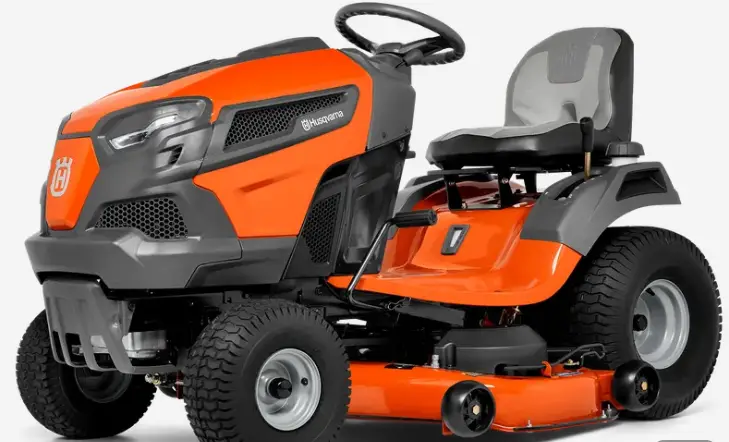 Price range of lawn tractors
Lawn tractors are much more affordable than zero turns. You can grab a nice Troy Bilt lawn tractor for around $2,000. That's a great deal. But most lawn tractors are between $2,000 and $3,500. One thing to keep an eye out for is the upper range of lawn tractors – you get dangerously close and can often overlap the price range for a zero turn.
In my opinion, getting a cheaper zero turn mower is better than an expensive lawn tractor if they are about the same price. Might as well get the nice benefits of a zero turn mower.
Should I Get a Zero-Turn or a Lawn Tractor?
That really depends upon your property and your needs. Zero-turn riding mowers are ideal for just about any yard, especially when there are landscape elements and plantings that must be mowed around. A lawn tractor, on the other hand, is the right choice for larger lawns and gardens.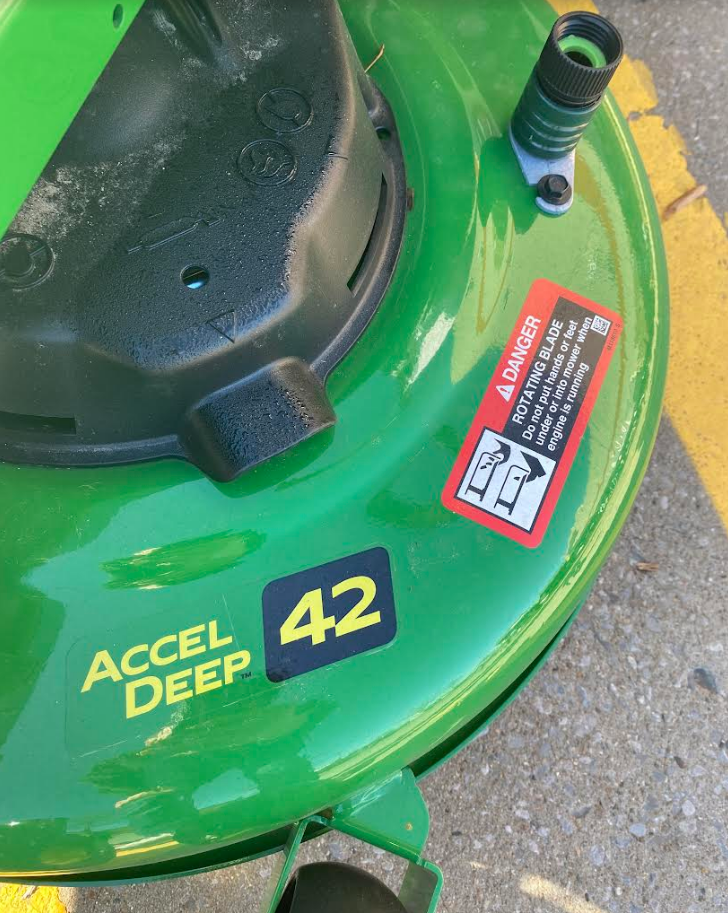 Bear in mind this is a basic guide and you should carefully consider your options before making a purchase. Consider the shape and topographical features of your yard, Decide how much time you want to spend on lawn care like mowing. Ask yourself if you need the machine for more than mowing. Finally, choose a mower that fits your budget.
Why we review lawn tools
The reason we started this website in the first place was because we had so much trouble trying to find reasonable, understandable, honest reviews for lawn equipment. And it's not cheap! After hours and hours of research, trying products and returning them, and messing up our yards – we started this site.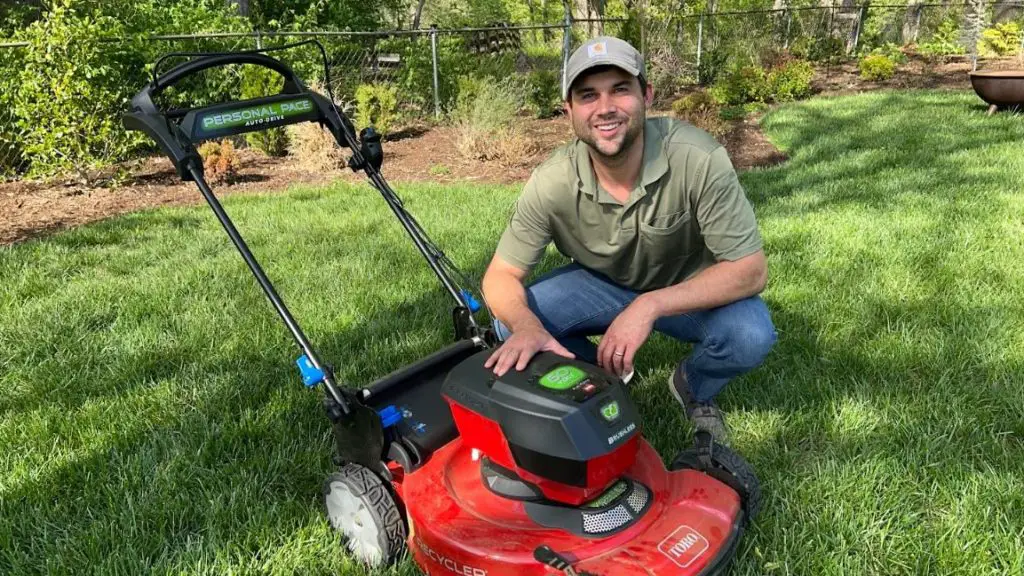 As people who had to learn the hard way, we want you to know exactly what you are signing up for before you purchase a piece of equipment. That's why we are committed to providing honest, easy-to-understand reviews that mean something.