Buying a riding mower is an anxiety-inducing event. These things are expensive, complicated, and all seem to look the same.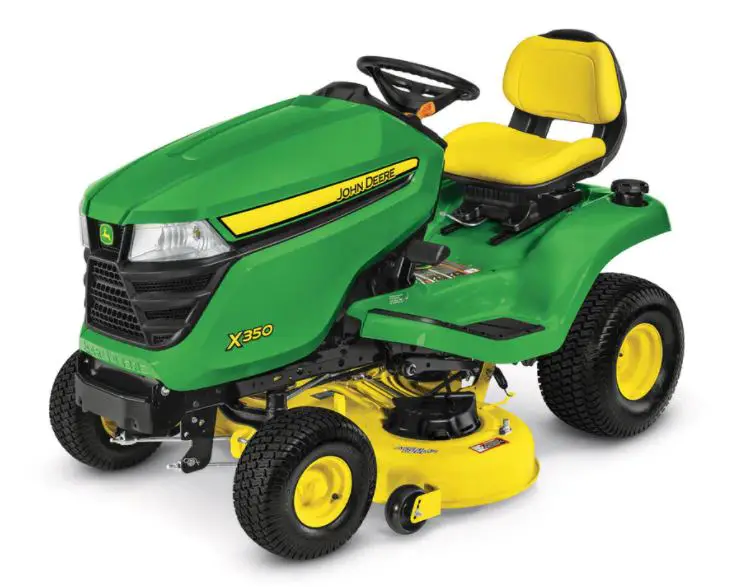 Are you ready to upgrade from a push mower to a rider? Congratulations! Your mowing and lawn maintenance tasks are about to get a whole lot easier and faster. That is, as long as you choose the right riding lawn mower for your needs. To ensure you invest in a machine that can handle the workload, follow my guide I created below.
My experience with riding mowers
I actually started this guide after a good friend from college called me up to tell me he was upgrading his family and moving into a home on a little over an acre of land. His old push mower was not going to cut it anymore (pun intended). He called me up, took me on a FaceTime tour of his lawn, and I gave him my thoughts.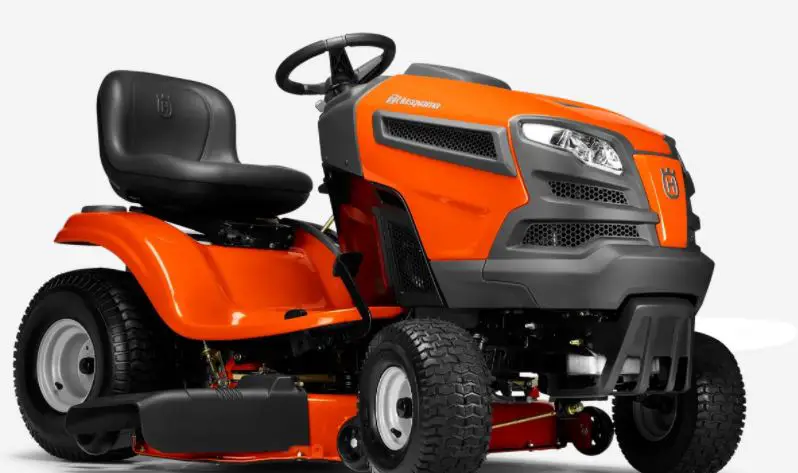 I'd like to walk you through all the pointers I gave him that helped him ultimately pick the best riding mower for his budget and lawn. Let's get started!
Tips for Buying a Riding Lawn Mower
Like any investment into your home and property, you should take the time to carefully consider a few things before spending money on a riding mower. That way, you can rest assured you've made the right decision. Here are the criteria I use when helping someone pick out their first (or last!) riding mower.
Your Yard Size
Duh. You don't get a riding mower if you have a tiny lawn, but understanding your lawn size is important for getting the deck width right. A riding mower with a cutting width of 30 to 42 inches will make quick work of mowing a lawn that's 1.5 acres or less. For lawns over an 1.5, you'll want a machine with a cutting width of 54 inches or more or you'll be mowing for days to get it all done.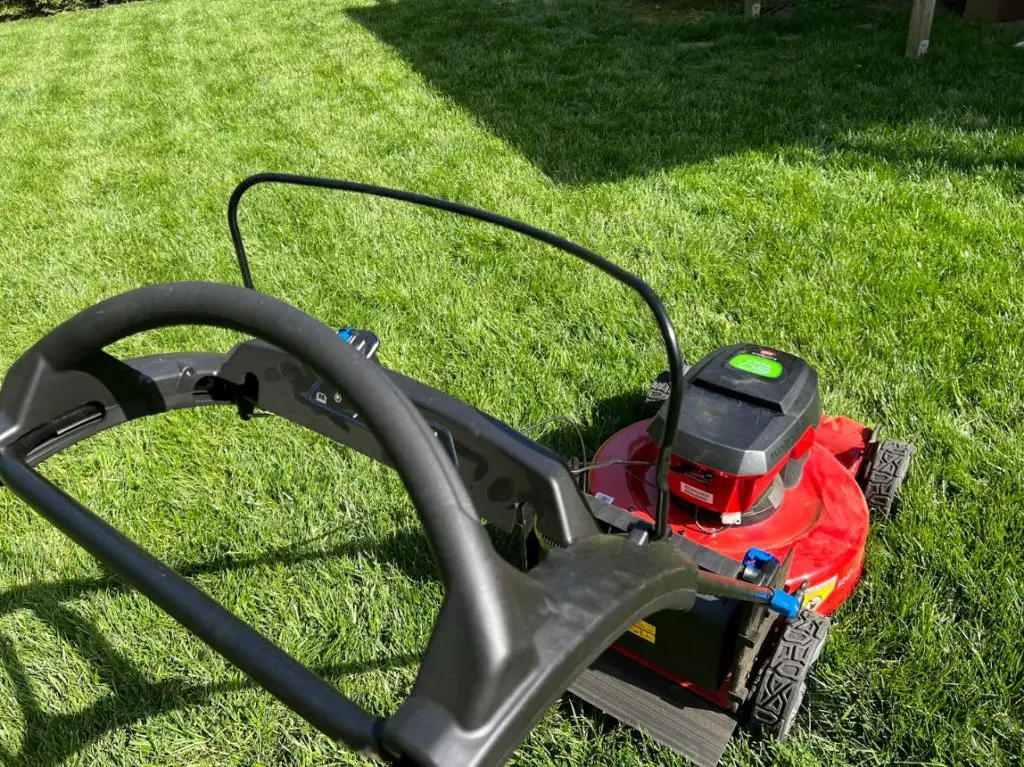 It is much more common to see massive deck widths on zero-turn mowers, like the Ariens IKON XD52 or some of the other Husvarna zero-turns. If you are mowing some serious acreage, I recommend going the zero-turn route instead of the traditional riding mower or lawn tractor.
Engine Horsepower
If you'll be mowing an acre or less, consider a mower with 14 horsepower engine paired with a 42" or less blade width to get the job done fast. Working on a lawn that spans an acre or two? A 16 HP engine is your best bet. An 18 – 24 HP engine is necessary for lots more than a couple acres, or with difficult terrain.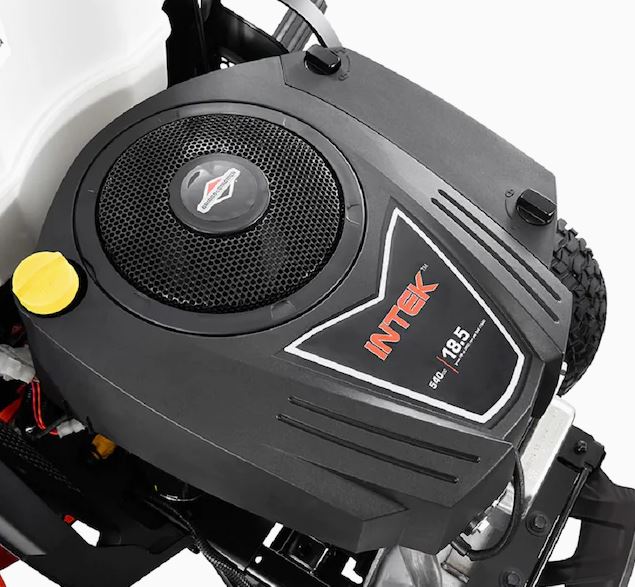 Whichever way you go, you will want to right-size the power output of the mower with the size of your yard. These are super expensive machines and you don't want to pay for more than you need to. For most folks, anything under 18 HP is going to be more than enough. Traditional gas push mowers are about 3-5 HP for reference.
Landscaping and Obstacles
If you have flower beds, trees, shrubs, hardscape elements, and other obstacles to avoid, you'll want a rider with a tight turning radius so you can get up close. A zero-turn riding mower will spin on a dime, making your weekly mowing go faster than ever before.
When my friend showed me his yard, one of the first things I did was tell him to take me to his fence gate. Many, many husbands have come home with a $3,000+ riding mower to show their wives, then only sulk in absolute shame when their new mower doesn't fit through the gate to their backyard. Don't be one of those guys.
Either get a bigger gate, add a second door, or buy a mower that can fit through the opening. At my house, I have a gate that is too small for any riding mower, but the larger fence portion is totally detachable for me to pull the entire fence open and easily ride into the back yard.
The Brand Matters
When riding lawn mower shopping, quality is definitely in the name. Look for a brand name you know and trust. John Deere, Cub Cadet, Husqvarna,Troy Built, and Toro are just a few we recommend in our list of best riding mower brands. You may pay a little more for a top brand, but the machine will last longer and perform better than a cheaply made one.
I always equate it to paper towels – when you buy cheap ones, you end up using way more than nicer, more absorbent expensive paper towels. Don't go cheap on your riding mower or else it will end up costing you much more in the long run.
Consider Your Comfort
Back pain and other discomfort can make yard work even tougher, but your new riding mower can help. Look for a rider that offers a high-backed seat, lumbar support, and arm rests for maximum comfort. You'll feel less fatigued and sore, even if you spend hours on it.
Believe it or not, I have recommended some mowers to folks based on whether or not they had cup holders. It makes a difference when you're out in the 90+ degree sun for over an hour. Small creature comforts can make a world of difference when buying a riding  mower.
Set a Comfortable Budget
The Dave Ramsey in me is crying out to tell you to buy a mower you can afford, with cash, like in the bank right now. 
A new riding lawn mower could cost anywhere from $1,800 to upwards of $5,000, depending on the type, size, and features. You don't have to spend top dollar to get a great mower though. Look for a rider that has the power you need within a comfortable price range for you and you won't regret it.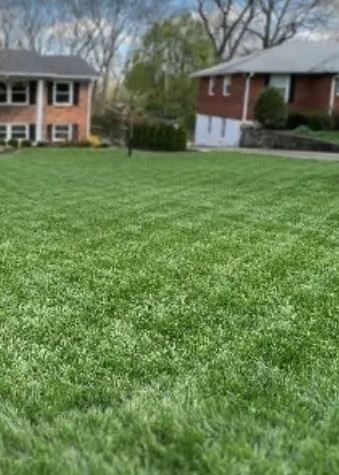 Buying a new riding lawn mower is exciting. It will decrease your workload and speed up yard and garden tasks. Just keep the tips we've mentioned in mind to ensure you get the right rider for you.
Why we review lawn tools
The reason we started this website in the first place was because we had so much trouble trying to find reasonable, understandable, honest reviews for lawn equipment. And it's not cheap! After hours and hours of research, trying products and returning them, and messing up our yards – we started this site.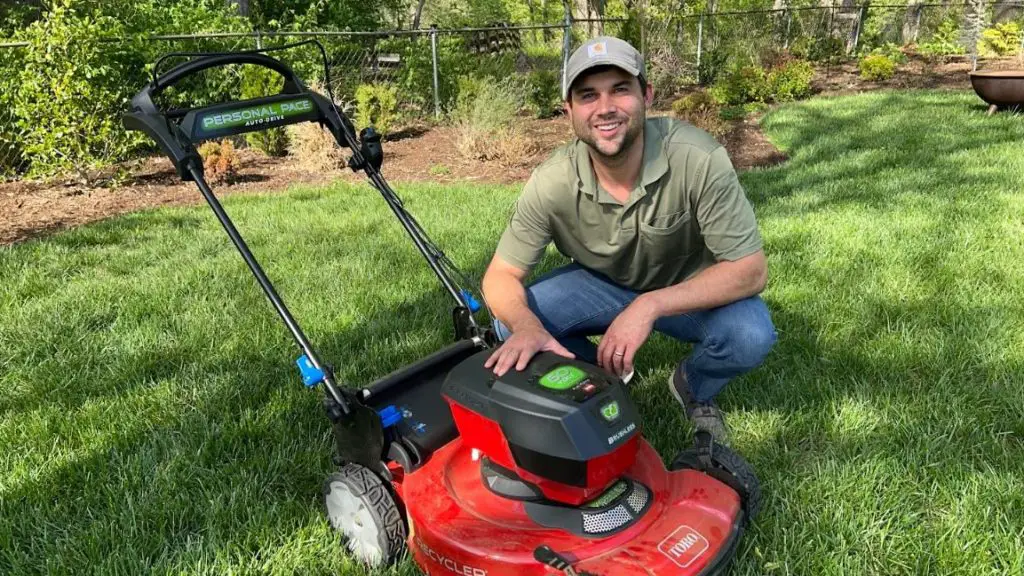 As people who had to learn the hard way, we want you to know exactly what you are signing up for before you purchase a piece of equipment. That's why we are committed to providing honest, easy-to-understand reviews that mean something.