Pressure washers have serious PSI that let you knock out a huge range of jobs around the house. I've given it many tries with my thumb over the nozzle of my garden hose – but it isn't working anymore.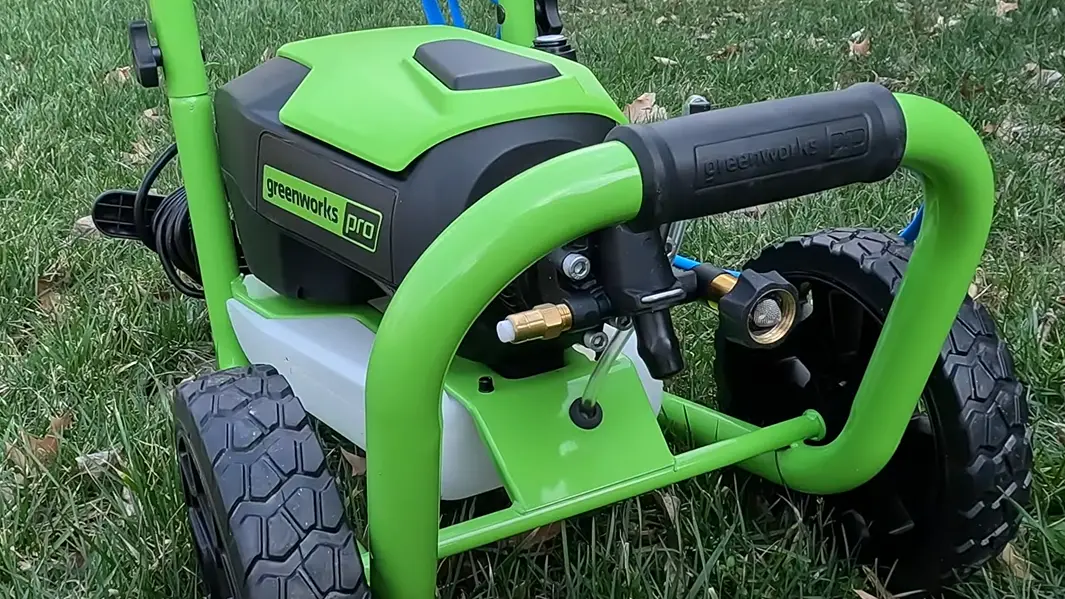 Let's face it: your garden hose and a sprayer just aren't enough to clean tough stains and dirt. A pressure washer, however, is a much more effective and fast method. Whether you use a gas or electric pressure washer, cleaning your house, concrete surfaces, and even your car is a breeze. 
What you may not know is that the PSI of your pressure washer can affect its performance and your results. If you choose a machine with the right PSI, it'll make your cleaning project go quicker and it'll turn out better.
What Does PSI Mean on a Pressure Washer?
This measurement is called pounds per square inch, or PSI. Your pressure washer's cleaning power is measured by the amount of pressure that the machine can produce. The higher the pressure rating, the more powerful the spray. When shopping for a pressure washer, you'll want to find one that suits your needs. Some things to consider include:
Light Duty Pressure Washers (up to 1899 PSI)
This is the perfect pressure for all those smaller jobs around the home, For example, clearing light debris from the sidewalk, washing the car, and cleaning your house's windows. Because they're small and light, they're also ideal for cleaning patio furniture, grills, and other smaller items.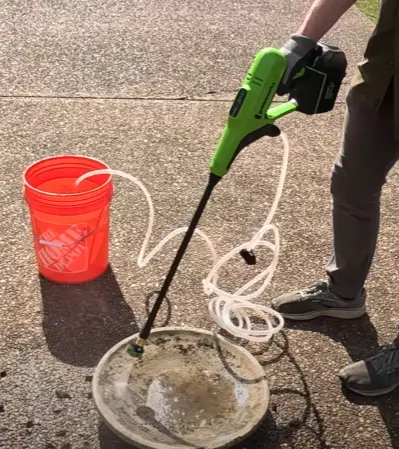 Really light duty pressure washers can also come as power cleaners: handheld, super easy-to-use tools that can be taken with you wherever you go. We've done a major review of Greenworks' 24V Portable Power Cleaner as well as the Worx Hydroshot.
Medium Duty Pressure Washers (2000 to 3200)
Medium-duty pressure washers are the best choice for typical home and garden use. They are much sturdier and more powerful than the light-duty machine, which makes them ideal for frequent use. Pull out this kind of machine when you're cleaning your home's siding, fencing, decks, concrete patios, and other hard to clean surfaces.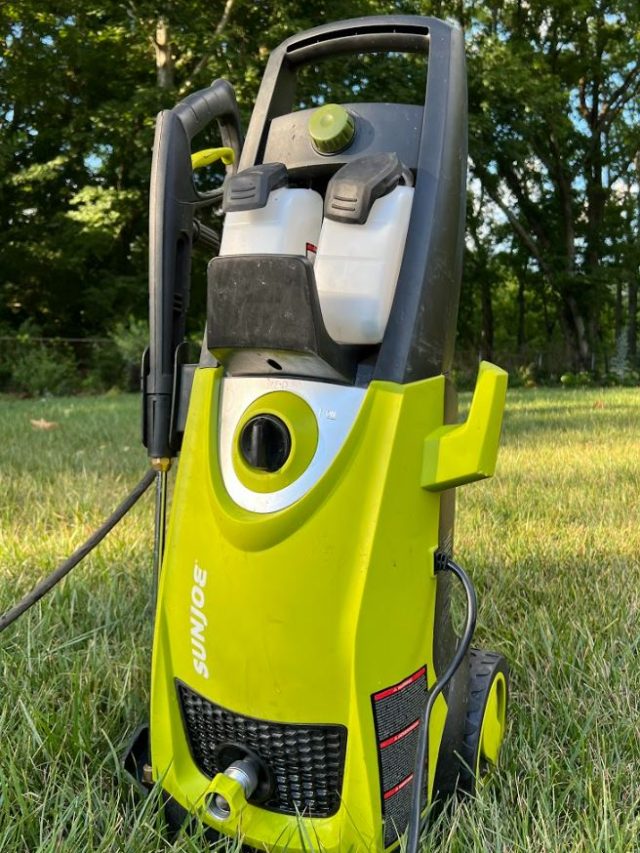 When I think of medium duty pressure washers, I always think of a good electric pressure washer. Here are some of my favorite electric pressure washer brands:
Heavy Duty Pressure Washers (2800 to 3099 PSI) 
If you have a large-scale cleaning job such as a big driveway, multi-story home, or large building, you may want to employ a heavy duty power washer. This is also a great machine for stripping paint off of wood siding and trim to help prep it for new paint. That said, you'll want to be careful around painted surfaces you don't want to strip to avoid having to repaint.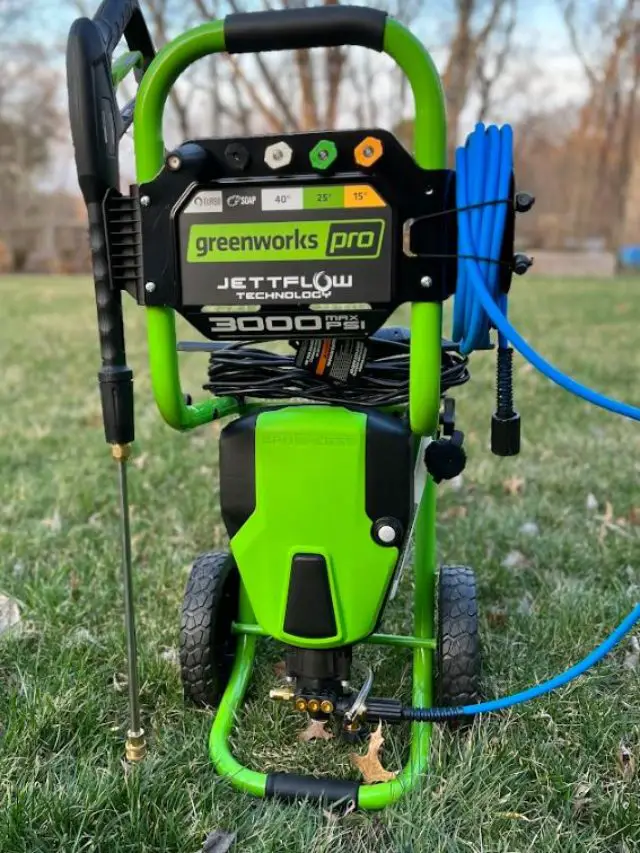 One of my favorite heavy duty electric pressure washers is the Greenworks 3000 PSI pressure washer, which is super powerful and comes with a 10 year limited warranty. It is also a great price on Amazon.
Commercial Duty (3100 PSI or More)
This is the type of power washer professionals use to quickly and effectively clean large surfaces like buildings, parking lots, and other areas. It's extremely powerful and can be incredibly difficult to operate if you're unaccustomed to the force it produces. Gas pressure washers fall into this category more than electric by far. For most home users, this is simply too much PSI to handle. Leave this kind of heavy machinery to the pros.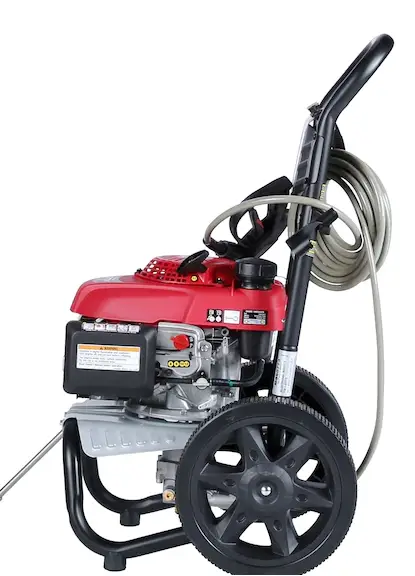 I don't often (or ever) use commercial duty pressure washers, but when I do I rent them from Home Depot. Just way cheaper that way and I don't have to maintain them or store them.
What is a cleaning unit on a pressure washer?
A cleaning unit is a measurement that helps you understand the overall power combination by applying the PSI and the GPM together. Multiplying the two can give you the cleaning unit like the below formula:
PSI x GPM = Cleaning units
Having this calculation can help you easily calculate the overall power output of pressure washers and compare them for easy shopping.
How To Choose a Pressure Washer With the Right PSI
Before you invest in a new power washer, carefully consider what you'll be using it for. Are the majority of your cleaning projects small-scale such as patio furniture and your car? If so, a light-duty machine may be your best option. If you've got bigger, tougher cleaning jobs you'll be taking on frequently, a medium or heavy-duty pressure washer may be the best choice. You'll also want to take into consideration your ability to operate the machine safely and effectively. It's always best to err on the side of caution if you're unsure of yourself.
What features to look for in a pressure washer
Honda pressure washers make it relatively easy to knock off one of the biggest must-haves on your list: a reliable and powerful engine. But there are a few other things we recommend truly making sure are available when searching for a new pressure washer.
Nozzles Matter
When choosing a pressure washer, you should pay attention to the nozzles included in the package. Two types of spray nozzles are available, adjustable spray nozzles that can be controlled and quick-connect nozzles with predefined spray patterns.  
The predefined spray patterns typically come in different angles, allowing for you to quickly switch between a broad, lower pressure spray or a narrow, higher pressure stream.
Quick connect nozzles are super convenient, but they're almost like airpods – you can lose them!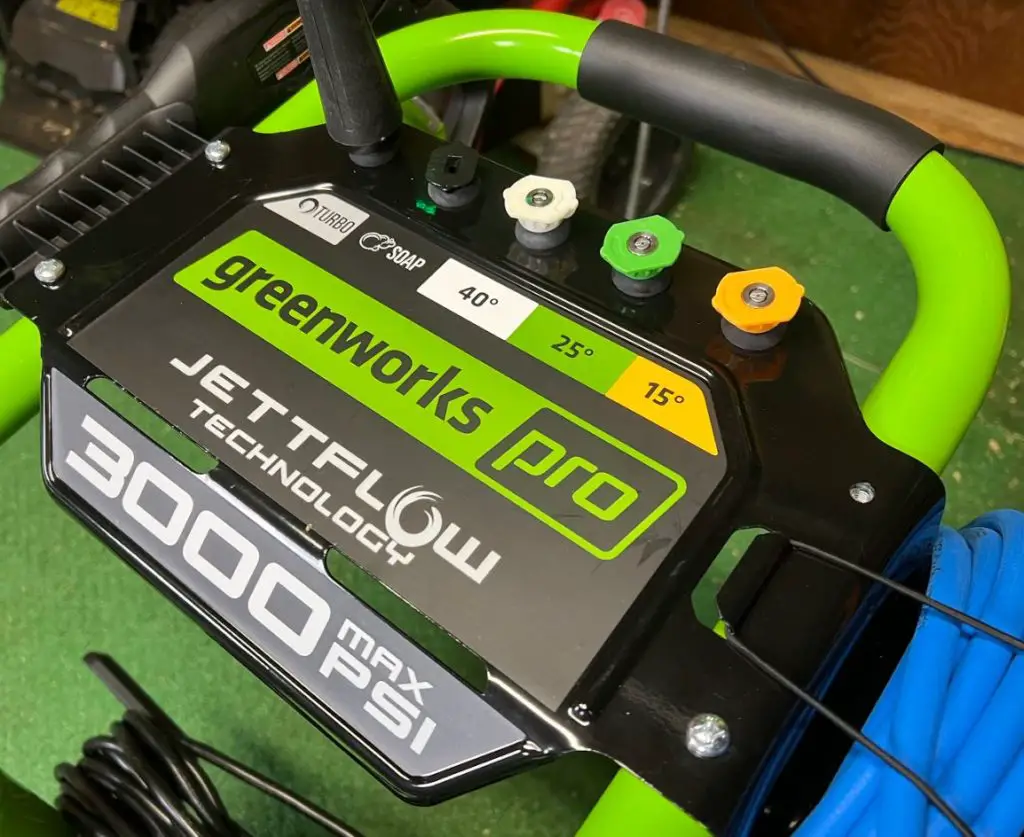 Soap tank availability
Additionally, you may want to consider a soap tank-equipped pressure washer. Some of these pressure washers have "foam cannons" where you can simply add some soap and it will mix it in with the water. Pretty cool.
I recommend a soap tank for cars and windows.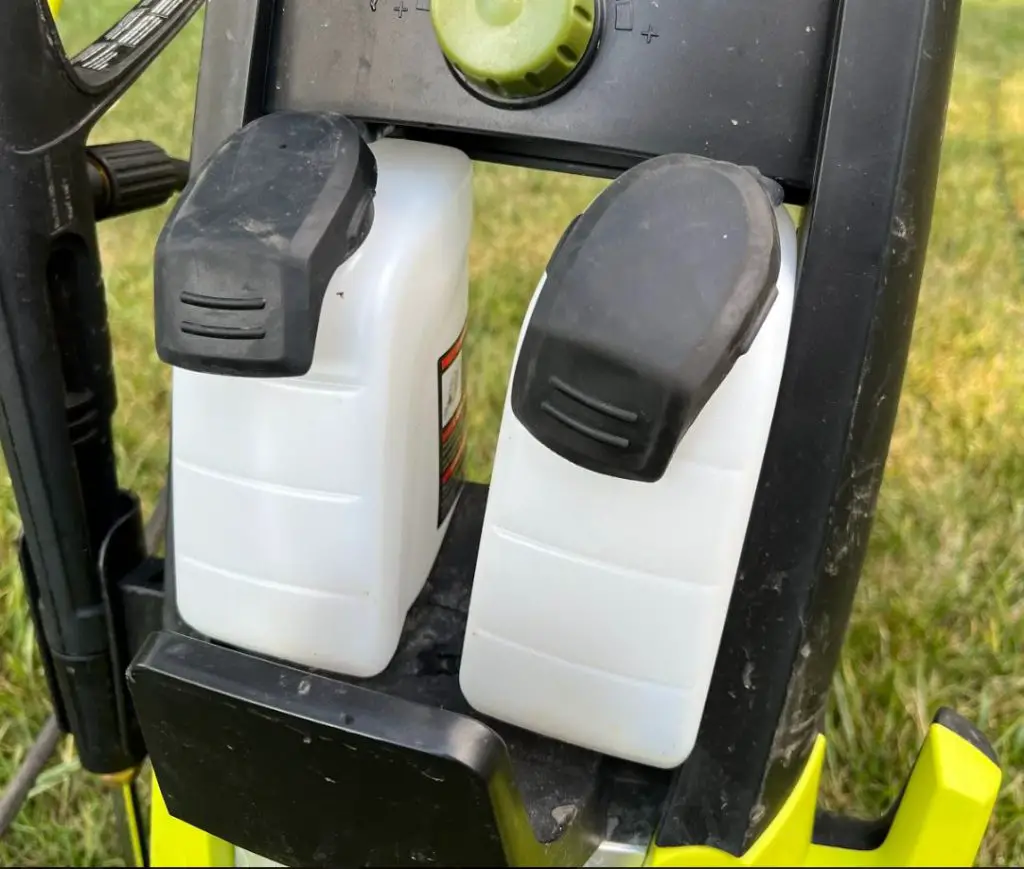 Wheels on pressure washers
Despite these seemingly minor features, they can have a big impact, especially with larger units. No sense in lugging around one of these in your yard and tripping all over the place.
Some pressure washers have a tendency to flip over and be top heavy, so make sure the base is sturdy.
If you're on the job site, keep an eye out for never-flat tires that will protect the wheels in case there are spare nails laying around.
Hose types
There's a big difference between how easy or difficult it is to use a pressure washer based on the kind of hose that comes with it. Stiff, rigid hoses make it extremely difficult to have any maneuverability without messing up the job or knocking over the base.
Length is also important for pressure washer hoses as you can end up in a tight spot, literally, if you don't have enough reach.
GPM and PSI on electric pressure washers
GPM stands for gallons per minute. GPM measures how quickly water is leaving the end of the electric pressure washer. PSI stands for pounds per square inch and is a measure of pressure that is being applied out of the electric pressure washer.
If this is confusing to you, you're not alone. In reality, if you are looking for power, you want both. They work hand-in-hand to deliver water from the machine at a high rate and effective and efficient volume.
For reference, a pressure washer can have a high PSI but a low GPM, meaning it is able to have a high pressure but generally not over a large area. Having both a high PSI and high GPM means that it's coming out fast and it's producing a more effective stream.
Likewise, you can also have a low PSI and higher GPM. This is a good ratio for cleaning cars because you get a lot of water at a safer pressure.