The best riding mowers are ones that are not only powerful and reliable, but comfortable. As summer progresses, you're going to spend significantly more time mowing and caring for your lawn. A walk-behind mower may not be tough enough to handle the workload, which means more time spent out in the burning sun.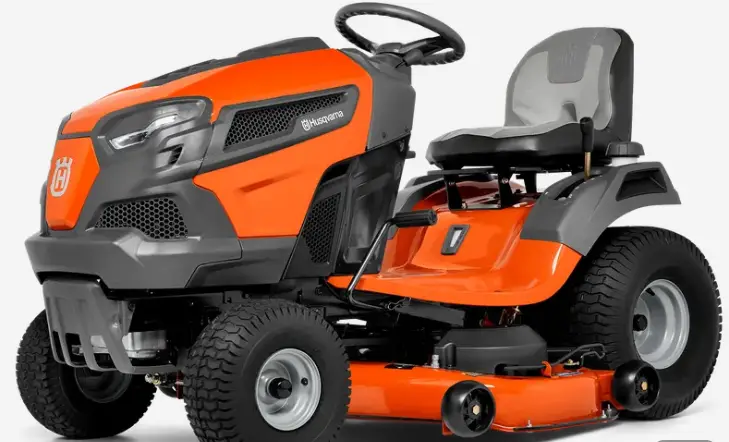 A riding lawn mower is a wise investment, especially if you've got a yard that's an acre or more. Not only will it make mowing faster and less strenuous, it may also allow you to move supplies, tools, and equipment, plow snow, and more. Sounds good? 
Before you splurge on a new rider mower, find out which brands are worth the investment and which ones just have good marketing budgets. 
Here are my recommendations for best riding mower brands:
Husqvarna Riding Mowers
John Deere Riding Mowers
Troy-Bilt Riding Mowers
Now let me explain why.
My Experience Using Riding Mowers
When I was a kid and it was my older brother's turn to mow the lawn, I remember my parents screaming at him for having the speed all the way up to "bunny" when it should have been on "turtle". The mower was dang fast and my brother took every chance he could to max that thing out.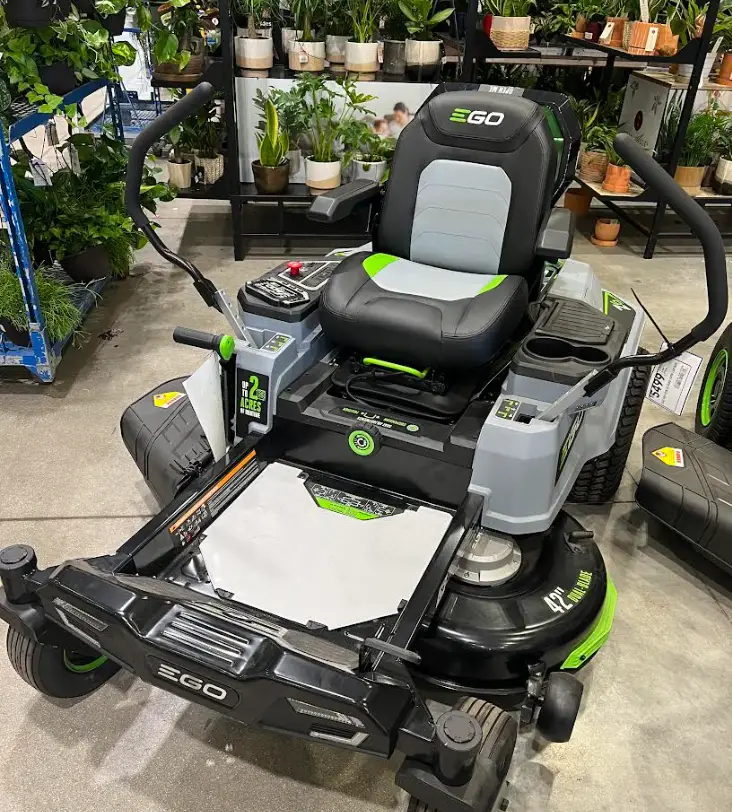 And at the risk of sounding old, they don't make them like they used to. But there are still some great brands out there that make awesome riding mowers. Between zero turns and lawn tractors, you can get a high quality piece of equipment that is still made with serious care. I've had the pleasure of using dozens of different mowers and have found consistencies across some that have stuck with me over the years.
Interested in electric riding mowers? Check out our best electric riding mower guide.
How To Compare Riding Mowers Before You Buy
There are so many residential riding lawn mowers available that it can be hard to find the right one for a price you can afford. One of the best ways to simplify the process is to do some online research into the mowers you're interested in. Compare machines with similar horsepower, blade cutting width, and other features important to you. Still not sure which mower to buy? Shop machines from the top riding lawn mower brands that continue to put out reliable, well-made tools.
So, What Are the Top Riding Lawn Mower Brands?
When it's time to invest in a new riding lawn mower, a sure-fire way to ensure it's well made is to shop by brand. Although there are a number of brands available, three brands stand out in terms of reliability:
Husqvarna Riding Mowers
When it comes to durability and reliable service, you can't beat Husqvarna riding lawn mowers. No matter when your property is like, you can rest assured your Husqvarna mower has the horsepower to get the job done. Be prepared, however, these machines are a bit pricey, but worth it.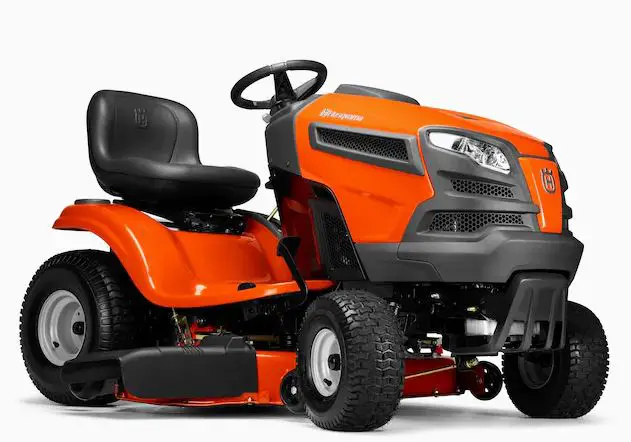 Husqvarna generally works through local dealers or through their own franchise dealerships, so grabbing these online is darn near impossible unless you grab a used one. I've used the YTH18542 and a few of the others. In fact, the Husqvarna YTH18542 is one of the most popular riding mowers ever. Whenever I go on a road trip to the beach and pass through smaller country towns, I am almost guaranteed to see a handful of these being used by folks with big yards.
One thing I love about Husqvarna's mowers is that they are super reliable and don't try to overdo it with the technology. They continue to make sleek looking mowers, but focus on bringing in high quality small engines that flat out last.  
John Deere Riding Mowers
Since the 1830s, John Deere has been building farm and yard equipment and they're among the best on the market. Under the familiar John Deere green finish and classic style, your riding lawn mower is a precision-made machine that will last for years.John-Deere is a moderately priced brand for price shoppers.
One thing I love about John Deere is that their mowers are super accessible. You can grab some great riding mowers or other John Deere zero turn mowers at just about any Home Depot. They stopped making my favorite John Deere riding mower, the John Deere E100 – but still make a bunch of great models that are nearly identical.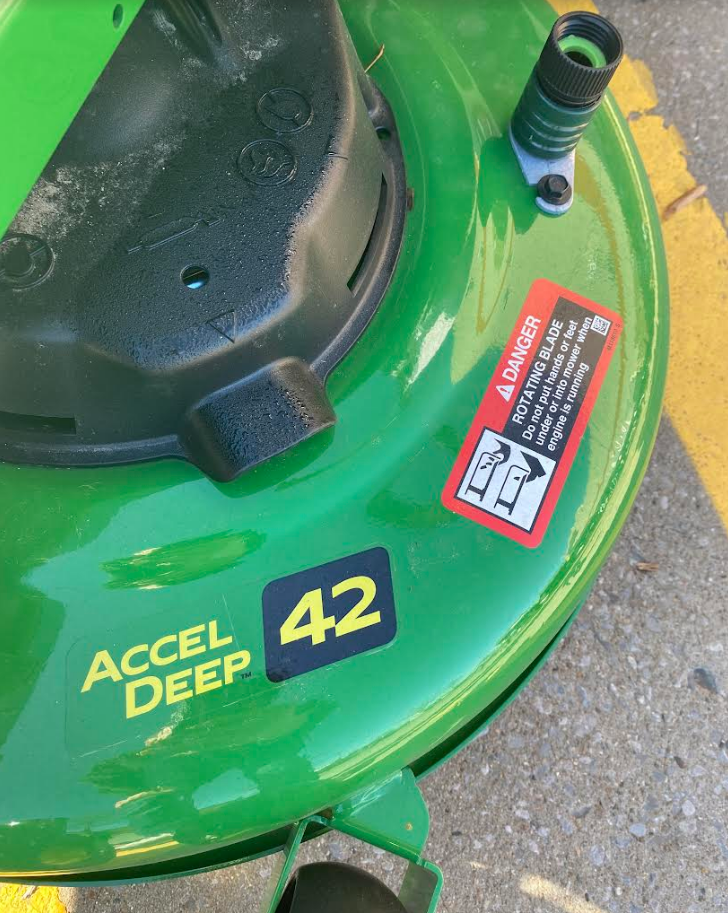 Another incalculable benefit of a John Deere riding mower is that it is instantly recognizable and will draw the immediate jealousy of your neighbors. This is a very strong power that should be wielded responsibly for only the neighbors you like the least.
Check out the John Deere riding mower lineup at Home Depot here.
Troy-Bilt Riding Mowers
Looking for a great deal and a reliable riding lawn mower? Take a look at a Troy-Bilt riding mower. They're a budget-friendly initial investment, but that's not all. Troy-Bilt mowers are powerful and reliable. So, you get more done with fewer repairs and less frequent replacements.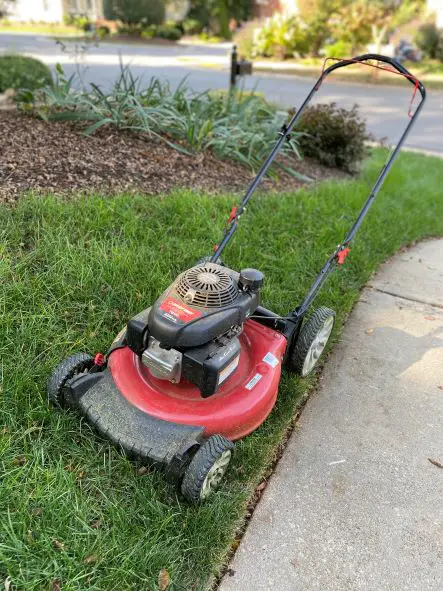 In fact, one of my good college friends called me a few weeks ago. He just moved into a new house with his growing family and had a much larger yard – about an acre. He is looking for a nice, new riding mower at an affordable price point. My instant reaction was to tell him to look at Troy Bilt, particularly their Pony riding mower.
The Pony has a goofy name, but is a surprisingly well-built riding mower that's great for larger yards. It is well-sized to save you a ton of time, but still fits through your back gate without any problems (can't do that with a zero-turn).
Which Riding Lawn Mower Is the Best Buy?
Every lawn is unique and here's no one-size-fits-all mower. It's important to ask yourself many questions before buying a new rider mower. Choose the brand that makes you feel most secure and has a great maintenance schedule for riding mowers. Look for features you need based on the size and complexity of your property. 
Choose a ride that's easy on your budget, but be wary of deals that are too good to be true. Talk to a lawn and garden equipment specialist at your local dealership, via telephone, or online for expert help and advice.
Why we review lawn tools
The reason we started this website in the first place was because we had so much trouble trying to find reasonable, understandable, honest reviews for lawn equipment. And it's not cheap! After hours and hours of research, trying products and returning them, and messing up our yards – we started this site.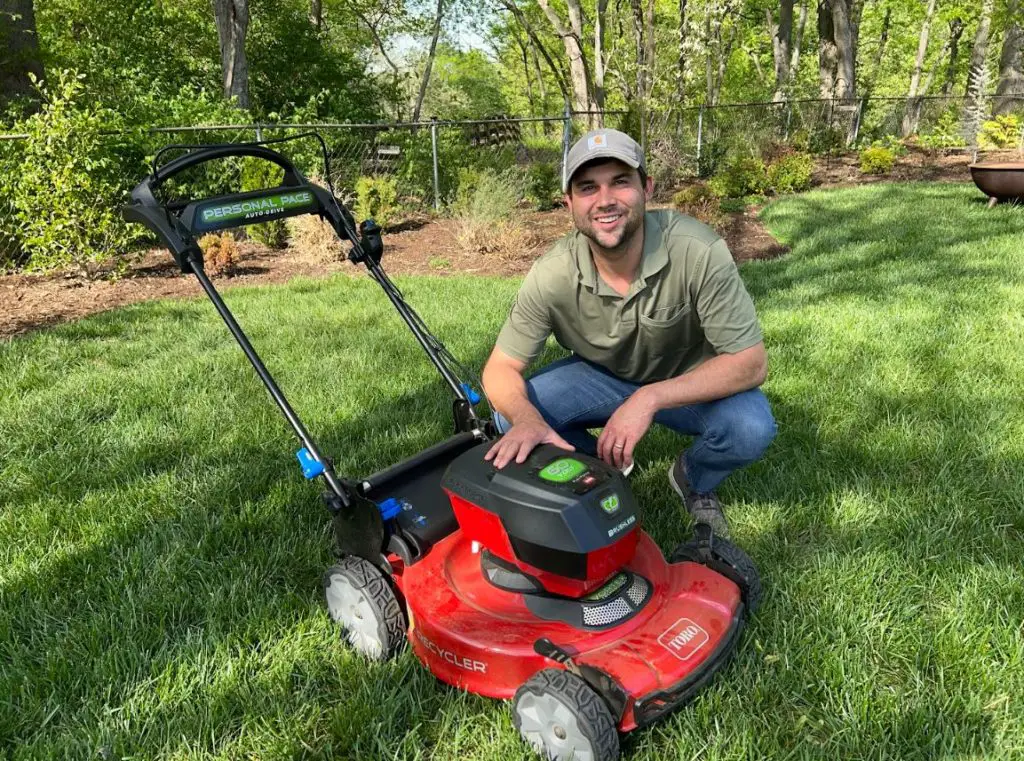 As people who had to learn the hard way, we want you to know exactly what you are signing up for before you purchase a piece of equipment. That's why we are committed to providing honest, easy-to-understand reviews that mean something.