The Husqvarna YTH18542 is a heavy-duty 42 inch lawn tractor that can tackle just about any job. Husqvarna has a vast selection of lawn materials, ranging from commercial to residential use. Let's check out why this is one of the most popular riding mowers on the market. 
Today we will review:
Why we review lawn tools
The reason we started this website in the first place was because we had so much trouble trying to find reasonable, understandable, honest reviews for lawn equipment. And it's not cheap! After hours and hours of research, trying products and returning them, and messing up our yards – we started this site.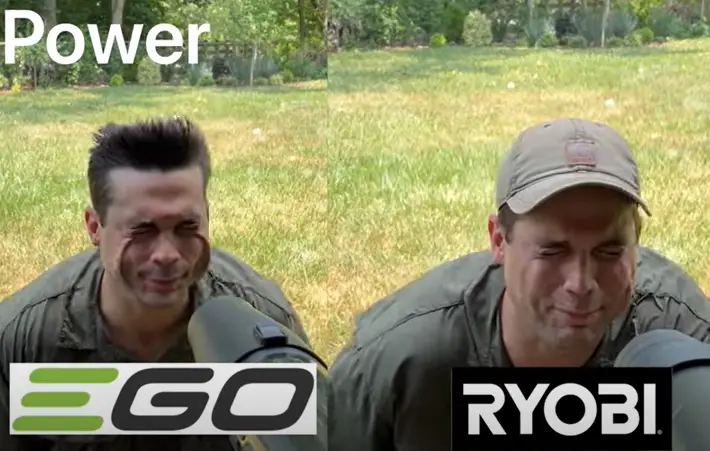 As people who had to learn the hard way, we want you to know exactly what you are signing up for before you purchase a piece of equipment. That's why we are committed to providing honest, easy-to-understand reviews that mean something.
We went ahead and ranked the best Husqvarna riding mowers if you'd like to see more!
Husqvarna products
Husqvarna makes chainsaws, blowers, mowers, trimmers, snow blowers, edgers, pressure washers – basically any outdoor tool you would want to use around your home. They stand out with their bright orange color scheme. Commercial landscaping companies love these products, so I guarantee you have seen hundreds of these when you have been driving around.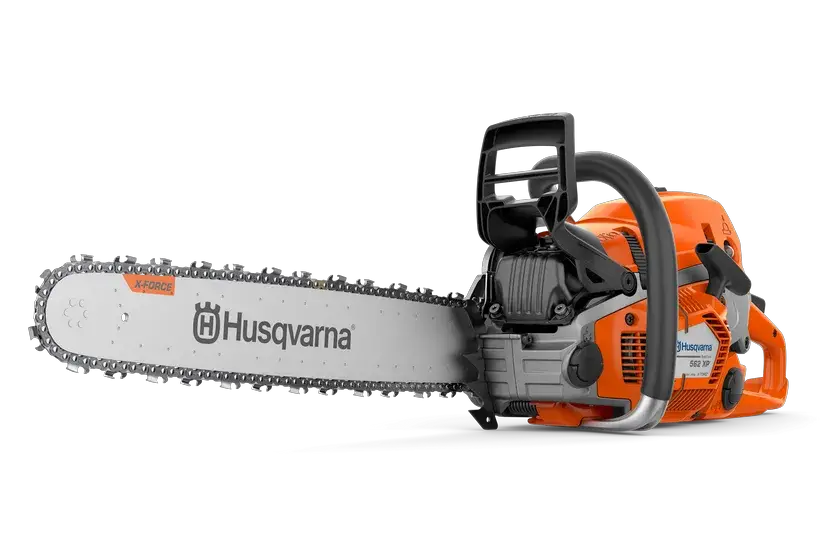 If you are wondering how to pronounce Husqvarna, you have come to the wrong place. But this company's 330 year history started in Sweden by manufacturing muskets. In 1919, they began engineering their first lawnmower engines. Since then, they have become a dominant force in all outdoor equipment. I have reviewed one of their trimmers before and it is an absolute beast!
Riding mowers vs. zero-turn mowers
Many people ask us what the difference is between riding mowers (lawn tractors) and zero turn mowers. Simply put, they are both great. Lawn tractors tend to be less expensive than zero turn mowers. Both are great for lawns between 1-2 acres, but zero turn mowers will take you past two acres. 
The ideal lawn size for a lawn tractor is about a half of an acre up to two acres. Once you hit the two acre mark, you are going to be out there for a long time. Zero-turn mowers would be overkill for a ½ acre lot and can reach almost double the speed of lawn tractors. 
Fortunately, the market for mowers for people with half of an acre to two acres is much larger than the market for people with over two acres. This is why lawn tractors are still so popular. 
Oh – and both can pull little lawn trailers as well which is sweet.
The Husqvarna YTH18542: Features
The Husqvarna YTH18542 is a name that rolls right off the tip of the tongue. All jokes aside, let's check out each element of the YTH18542 that makes it so popular for homeowners. 
Power
The power of the Husqvarna YTH18542 is slightly above its competitors. This engine comes with a 18.5 HP engine (compared to John Deere's E100 with 17.5). The YTH18542 also comes with a Briggs and Stratton Intek engine. Briggs and Stratton makes lawn mower engines for some of the most powerful mowers, including a Toro push mower I reviewed.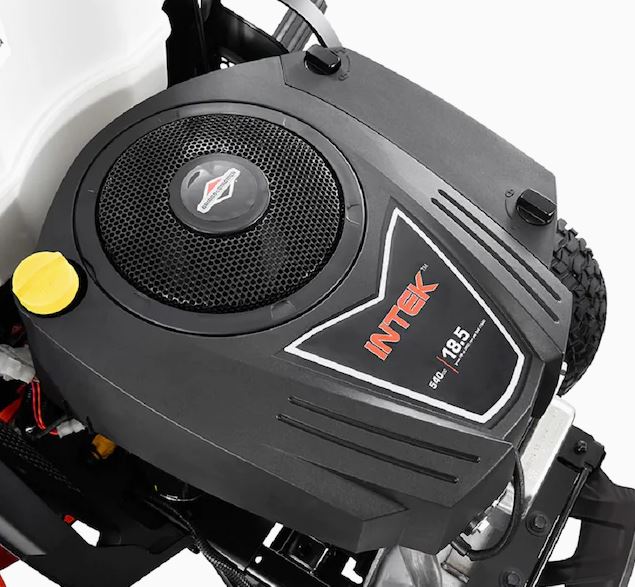 I have never had issues with this mower and from others that I have heard from, this thing has no issue going up hills. I also love the hydrostatic transmission on this bad boy. Hydrostatic transmissions are awesome for those that don't love doing maintenance on their lawn mower (umm…everyone). They are smoother and have less moving, clunking parts. 
Drivability and comfort
While not zero-turn, this mower does have a pretty tight turning radius of 16 inches. Similar to most other lawn tractors, it does have a forward and reverse function that is foot-controlled. 
Also what seems to be standard on lawn tractors is their seat back. I honestly do not like how uncomfortable the lawn tractor seat backs are, but then again I am well over six feet tall. On the older models of the Husqvarna YTH18542, there was a metal spring underneath the seat that clasped it to the frame. The newer models use a plastic one. For heavier folks, this could potentially break over time with use (not your fault).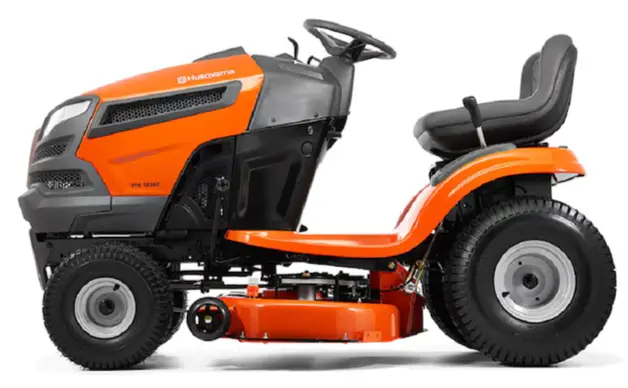 I do like that the seat is at least adjustable with a lever and lets you drop it closer to the steering wheel if you don't have freakishly long legs like I do. Another aspect of this mower that I love is the cup holder. I am super easy to please, so having something like this absolutely delighted me. 
Maintenance
Upfront, something I dislike about the Husqvarna YTH18542 is that it does not come with an hour meter. I use an hour meter to know when I should do an oil change and this one has to be purchased separately. It is something easy and cheap that they could easily add, so this is frustrating.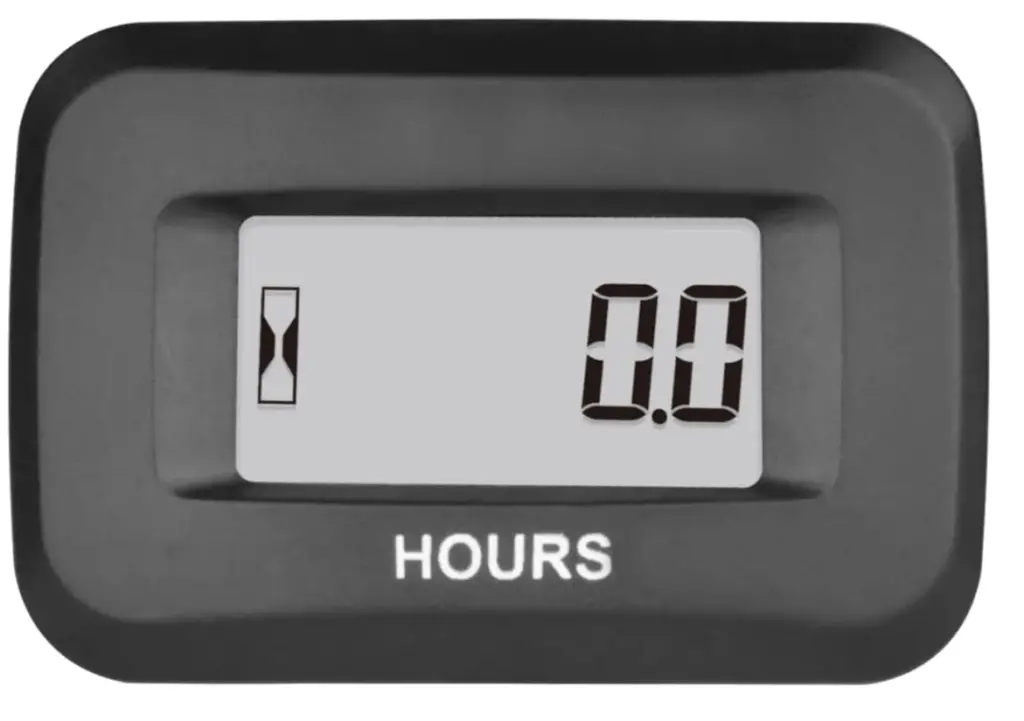 Otherwise, this is pretty standard lawn mower maintenance. Oil change and air filters occasionally. One thing I noticed that seems odd to me is that the gas tank is under the hood, right next to the engine. As long as you keep the hood on and do not smoke and mow, you should likely not cause the next forest fire. 
Further, a small detail I like is the washout port for the deck. A lot of push mowers have this function. Basically you just hook up a hose to this little port and the deck has grooves that will run the water through and clean out all of the grass. This is easy and helps not drag in a bunch of grass into your garage or shed. 
Durability
Husqvarna has a reputation for quality and durable equipment. That's why their products are used for golf courses and national parks. This is demonstrated by a cast iron front axle that simply will not bend under pressure. After about 15 years, this thing may fall apart but that cast iron axle will be there until the day you die. 
The Husqvarna YTH18542 does come with a three year bumper to bumper warranty. Any concerns you have about this mower will be fully addressed in the first three years. This is a great warranty, whereas many competitors have a 2 year warranty. 
Husqvarna YTH18542 price
The Husqvarna YTH18542 comes in at just around $2,000. This is relatively standard for riding mowers of this size and horsepower. I will say, if you are comparing this to the John Deere E100 or S100, you can get those at a better price.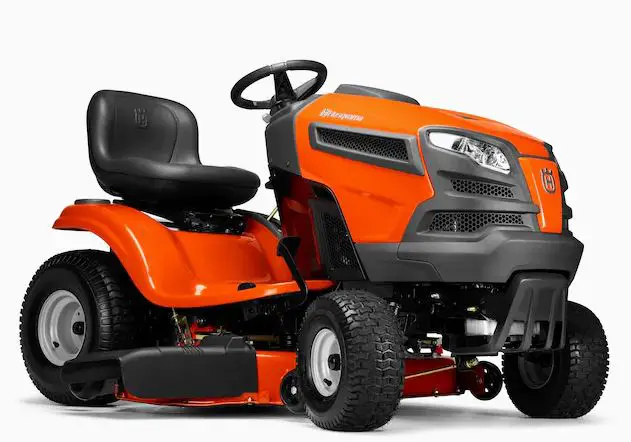 This is a decent value considering Husqvarna's reputation for quality and durability. I also think the Briggs & Stratton engine gives it a distinct advantage over John Deere's comparable lawn tractors in the series. 
The official review: The Husqvarna YTH18542
| | | |
| --- | --- | --- |
| Feature | Husqvarna YTH18542 | Comparable lawn tractor |
| Difficulty to use | Less difficult due to tighter turning radius | Average |
| Durability | Above average durability | Average durability |
| Maintenance | Average maintenance | Average maintenance |
| Value | Medium value | Medium value |
| For lots <10,000 sq. ft | Not recommended | Would not fit |
| For lots <1 acre | Highly recommended | Highly recommended |
| For lots >1 acre | Highly recommended up to 2 acres | Highly recommended up to 2 acres |