The Black & Decker 6.5-Amp, 14-Inch String Trimmer was the first string trimmer I ever owned. Put simply, it gets the job done while still being a super budget friendly tool.
Black and Decker String Trimmers are nearly a household name. I mean who doesn't own a Black and Decker product?
Even my two year old son has a toy Black and Decker tool box!
But there are so many options with Black and Decker trimmers that it is nearly impossible to compare. 
Whether you're scanning the aisles of Home Depot (product link) or scrolling Amazon (product link), you may ask yourself, is this the right weed eater for you? Let me tell you about my experience.
Jump ahead:
Why we review lawn tools
The reason we started this website in the first place was because we had so much trouble trying to find reasonable, understandable, honest reviews for lawn equipment. And it's not cheap! After hours and hours of research, trying products and returning them, and messing up our yards – we started this site.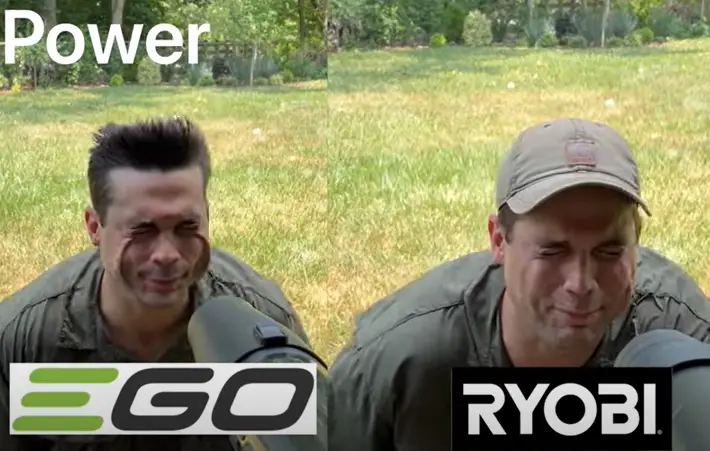 As people who had to learn the hard way, we want you to know exactly what you are signing up for before you purchase a piece of equipment. That's why we are committed to providing honest, easy-to-understand reviews that mean something. 
What to look for in a string trimmer
Cordless weed eaters come in all shapes and sizes. They aren't highly complicated pieces of equipment, but they do have a few nuances. Here is how I see it:
Feel
Obviously this is subjective, but feel is everything to me. I have had weed eaters in the past where the handle is off to the side, making me torque my shoulders and back. Bad. You are going to be using this often and for a long time, so make sure it is comfortable.
Luckily, with corded weed eaters you don't have a battery or gas tank that adds extra weight – but you do have to pull the cord around with you.
Motor 
brushless motors are king here. They are longer lasting and more durable. Brushless motors also produce more torque and less heat. With Black and Decker having a more "budget-friendly" line, you may not be able to find this without spending the big bucks. EGO weed eaters, Milwaukee's M18 weed eaters, and some Ryobi weed wackers all have brushless motors.
Power Source
Depending on your situation, you may need to consider the power source. If you have a large yard with a lot of acreage, you may need gas to cover the whole area, while smaller yards (an acre or less) can get away with a battery or corded tool.
Curved vs Straight shaft
I always, always, always prefer straight shafts. They are so much easier to use and control. Curved shafts are better for smaller areas that require "mowing", whereas straight shafts are better for precision and clean lines.
Black & Decker String Trimmer, 6.5-Amp, 14-Inch: My Experience
Black and Decker sell a million weed eaters. How did I pick this one? Well, I just scrolled on Amazon and found a cheap one. I had a really small yard when I first bought it, so I wasn't looking for anything fancy (and couldn't afford fancy).. I've changed and now like really fancy things (but still can't afford them).
Ease of Use
This Black & Decker string trimmer feels natural to hold. Whether you prefer to hold the handle from the side or from the top, this features a twist and lock mechanism for your preference. I usually go from the side so I can use it for edging.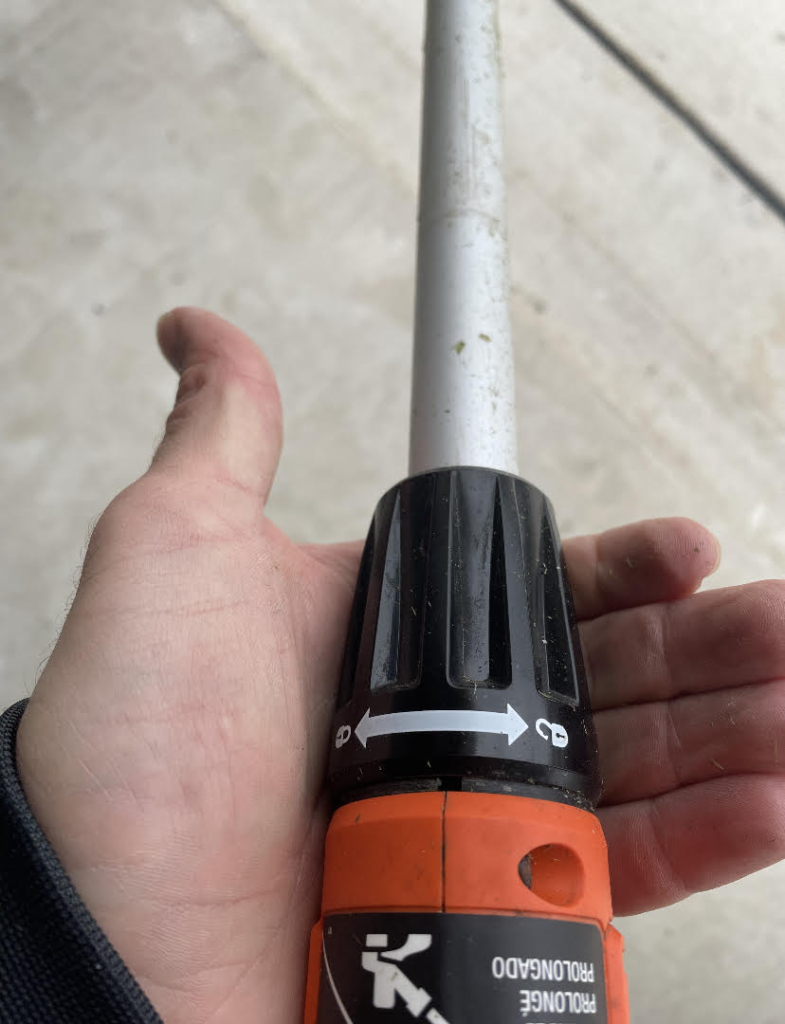 It's also very light weight at only 5.3 pounds, so your arms won't get too tired holding it. For comparison sake, many gas powered weed wackers are over 10 pounds plus the weight of gas in the tank.
Lastly, this tool features a small plastic wheel that you rest on the ground while edging the curb. This helps guide you to keep a straight line for perfectly edged grass.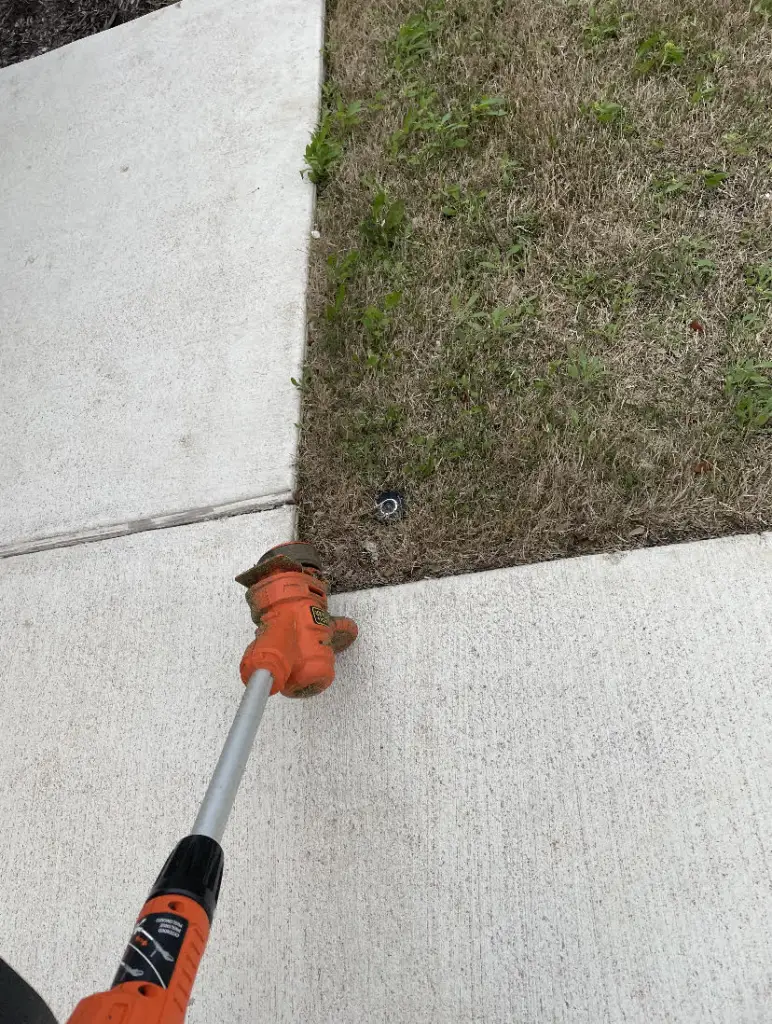 One thing I love about it is the automatic feed spool feature, which will automatically send out more trimmer lines when you start to run low. The feature itself is cool, but the actual weed eater string in the replacement spools is super cheap. I knew that when I bought it, but you can't do a great job edging your lawn without a thicker string.
This all may seem like great features… but it's not all sunshine & rainbows. More on that in the price & value section below.
Power Source & Motor
This particular tool isn't battery-powered, but is a great corded electric string trimmer. While it isn't going to provide you the same portability that a battery powered string trimmer provides, it gives you reliable power without being concerned about the battery charge. As long as your house has power, you have power. Your only concern with this will be making sure you have a long enough extension cord to cover your yard.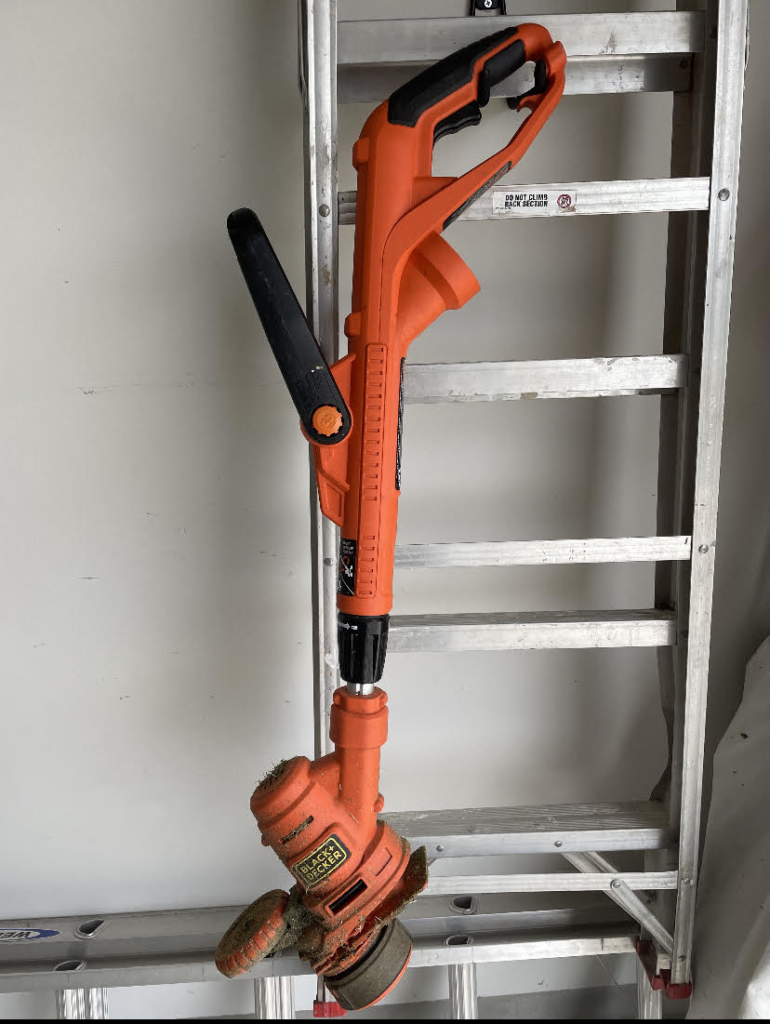 The 6.5 amp motor isn't as strong as a lot of the gas powered string trimmers on the market, but most of our readers don't need the biggest and baddest on the market. At some point, there's a diminishing return for how much you pay. My personal opinion, if you're buying a string trimmer to clean up your edges and trim close to your home, you really don't need too much more than what this tool offers.
If you have dense brush, a larger yard, or just love power – there are some great gas powered weed eaters from ECHO or even Stihl that will get you there.
Price & Value
While this Black & Decker string trimmer has some great features, I wouldn't feel good just making you seem like it's everything you need for under $60. Yes, it's very cheap, which made it a good option when I was young, didn't have a lot of money, and was a new homeowner acquiring a lot of tools at once to take care of my yard.
But it's true what they say… you get what you pay for.
The locking mechanism comes undone fairly easily, causing the shaft might twist and turn while you're trying to get clean edges… which means not clean edges. 
The small plastic wheel is nice, but it only works well if the locking mechanism is working to keep it twisted at the right angle. Otherwise, it will just fall over or the friction from the wheel will pull it back. In general, the locking mechanism is definitely a "loose lock." Like one of those annoying doors in your house where the deadbolt doesn't quite fit into the door frame.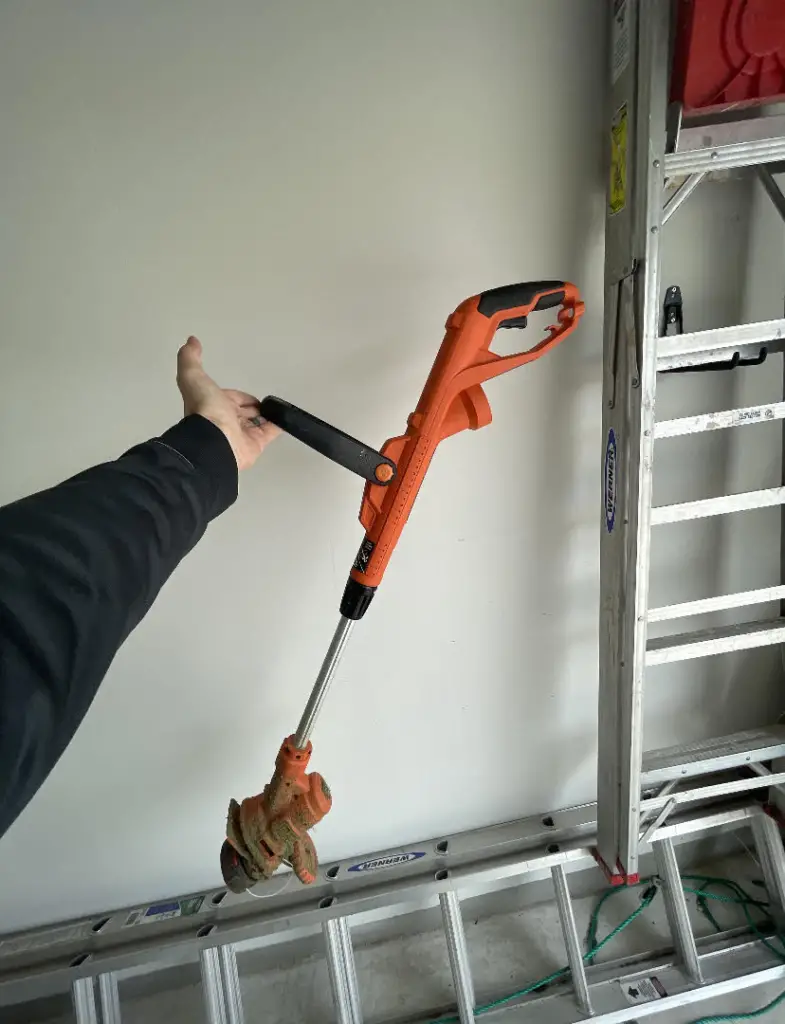 But once again, this puppy is only going to run you $60 (at the time of this writing) and it's tough to beat that price. Mine lasted me for years, so I was certainly willing to overlook a few annoyances to save a lot of money. 
The Final Verdict: Black and Decker string trimmers
The Black & Decker 6.5 amp, 14-inch String Trimmer is an excellent lawn tool. It's incredibly budget friendly, does what a string trimmer is supposed to do, without all the unnecessary bells and whistles that usually make tools "look cool" but don't add to performance.
If you're on a budget and don't mind dragging a cord behind you, this is the string trimmer for you. You can grab this one on Amazon for a really good price.