ECHO and Stihl weed eaters are the gas-powered weed eaters of choice for both commercial and residential use. Both have a reputation for raw power, insane durability, and great performance.
We have extensively reviewed ECHO weed eaters AND Stihl weed eaters and found the two that are most comparable from each brand in the residential space. 
The ECHO SRM225 weed eater and the Stihl FS 56 RC weed eater are not only the two most popular, but also extremely similar in just about every way. If you're looking to pull the trigger (pun intended) on buying one of these, then you need to make sure you read the below deep dive.
If you're looking for a quick answer, my personal recommendation would be the Stihl FS 56 RC. I own it myself (my neighbor let me borrow his SRM225) so I am a little biased, but really happy with my decision. 
Jump ahead:
Why we review lawn tools
The reason we started this website in the first place was because we had so much trouble trying to find reasonable, understandable, honest reviews for lawn equipment. And it's not cheap! After hours and hours of research, trying products and returning them, and messing up our yards – we started this site.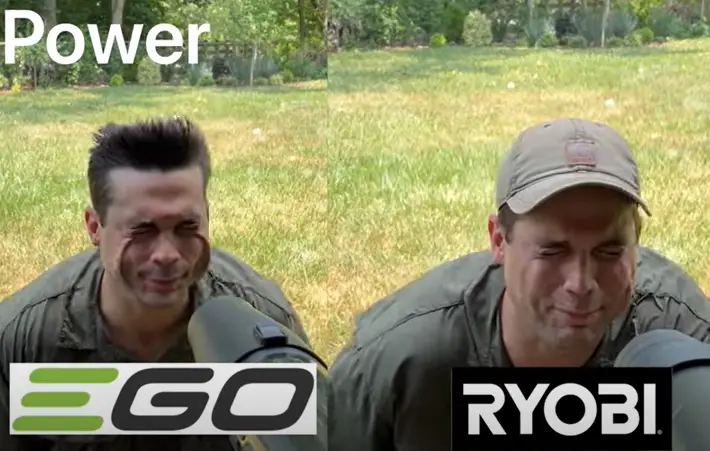 As people who had to learn the hard way, we want you to know exactly what you are signing up for before you purchase a piece of equipment. That's why we are committed to providing honest, easy-to-understand reviews that mean something. 
How to instantly improve your weed eater
Upgrade your weed eating game with the ultimate GrassKicker Weed Eater String! While weed eaters and lawn edgers are great tools, it's not complete without the right string. Our specially crafted line is designed to enhance your weed eater's performance and give you flawless edges around your yard and garden.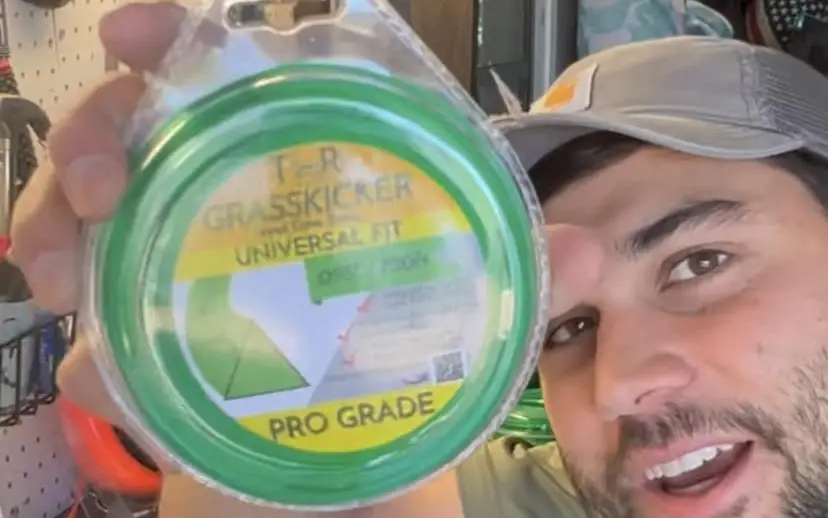 Don't settle for subpar string that breaks easily and leaves ragged edges. Our team has scoured the market and combined the best colors, shapes, thicknesses, and materials to create a superior line that cuts more cleanly and lasts longer.
With GrassKicker, you can take pride in your perfectly manicured lawn and make a lasting impression on your friends and family. And who knows, your envious neighbors might just start dropping by more often! Don't wait, elevate your weed eating game with GrassKicker Weed Eater String today! Click the link now to buy.
What to look for in a weed eater
Weed eaters come in all shapes and sizes. They aren't highly complicated pieces of equipment, but they do have a few nuances. Here is how I see it:
Feel and Ease of Use
Obviously this is subjective, but feel is everything to me. I have had weed eaters in the past where the handle is off to the side, making me torque my shoulders and back. If you can, get as many adjustable pieces as possible to make this customizable. It doesn't seem like you use a weed eater for a long time, but the work is precision work that requires a steady hand and focus.
Engine Type and maintenance
For residential use, you don't need a whole lot of power, but if you're picking between two, you might as well make a point to compare the two. More cc displacement means more power, but how efficiently is it being delivered? How easy is it to replace the air filter or spark plug?
Curved vs Straight shaft 
 I always, always, always prefer straight shafts. They are so much easier to use and control and are much longer than curved shafts. Curved shafts are good for clearing out a small piece of land unable to be mowed. But if you want to actually do some good trimming and edging, a straight shaft is much better. Curved shafts are difficult to maneuver and to create a straight line for edging. Both of these weed eaters have straight shafts, so you're in good hands.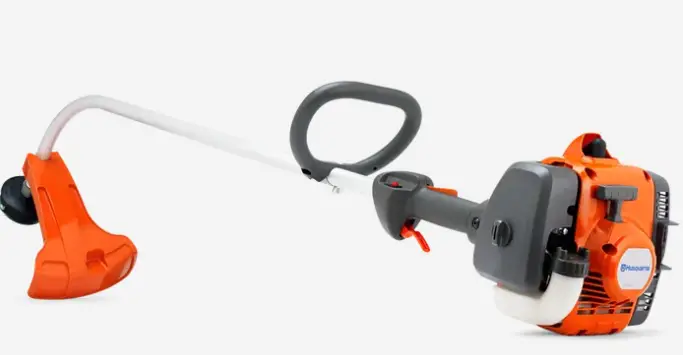 Price and value
Of course price is important – but more important than price is how much value it provides. It's the culmination of everything into one. Which is more valuable, even if the price is a little higher?
ECHO SRM 225 vs Stihl FS 56 RC weed eater: Head-to-head comparison
Alright, y'all – let's get to comparing these two string trimmers. We should walk through a power comparison, how these both feel to operate, maintenance, and price/value. Here we go!
Power comparison between ECHO and Stihl weed eaters
Let me start by saying in a blinded test between the two, the power output feels almost identical. I've used my trusty Stihl for a long time, but every time I walk by my neighbor's lawn he has some seriously nice edges around his yard that he did with his ECHO SRM225. 
But if we want to get all technical, the Stihl FS 56 RC has about 25% more cc's of power output. This is more than enough for the average homeowner and will really help you take it from an around-the-house weed eater to a dense brush-cutting beast.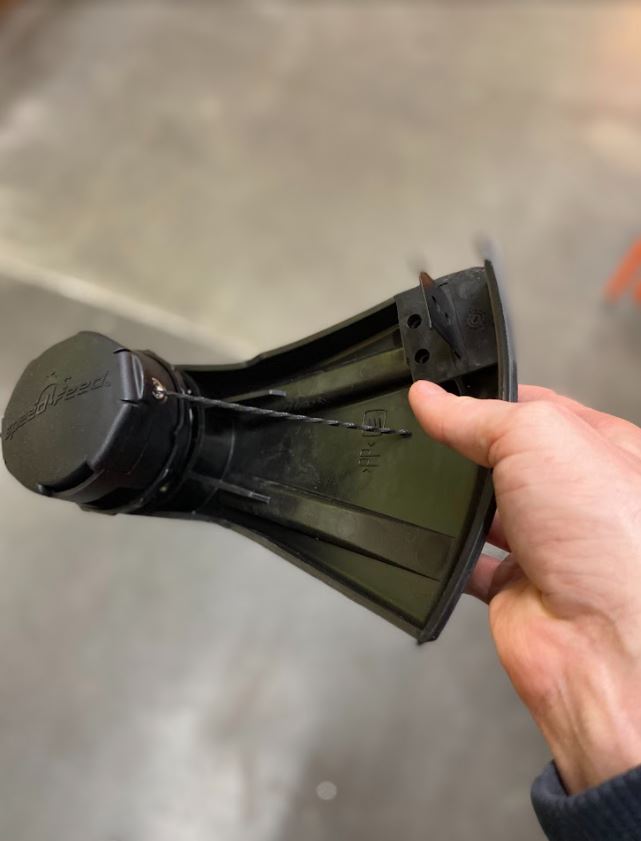 Both the ECHO and Stihl weed eaters are good for anything residential and had similar cutting power for just about everything we did in our driveway and around our back deck. The only real difference was that the Stihl felt like it accelerated more quickly than the ECHO. At top speeds, however, it was harder to tell. ECHO's SRM 225 reaches an RPM (rotations per minute) of nearly 9,000 whereas the Stihl string trimmer reaches closer to 10,000 RPM. 
It's clear that the Stihl is the more powerful string trimmer when compared to the ECHO. At the end of the day, both are more than enough power for residential use. But if you have any brush in your backyard that you want to slice down, the Stihl FS 56 RC is going to get it done faster.
User experience comparison
When I'm evaluating user experience I always use my shoulder as the gauge for how easy a weed eater is to use. What I've found that impacts the way my shoulder feels are two things:
The weight of the string trimmer
How long the shaft is
These two things have more impact than a harness or balance or anything else. For me, longer shafts provide more control, which may seem counterintuitive. But I liken it to a surgeon using a scalpel. I have much more nuance when controlling the weed eater when the shaft is longer. Small movements make delicate cuts and shapes in whatever I'm working on.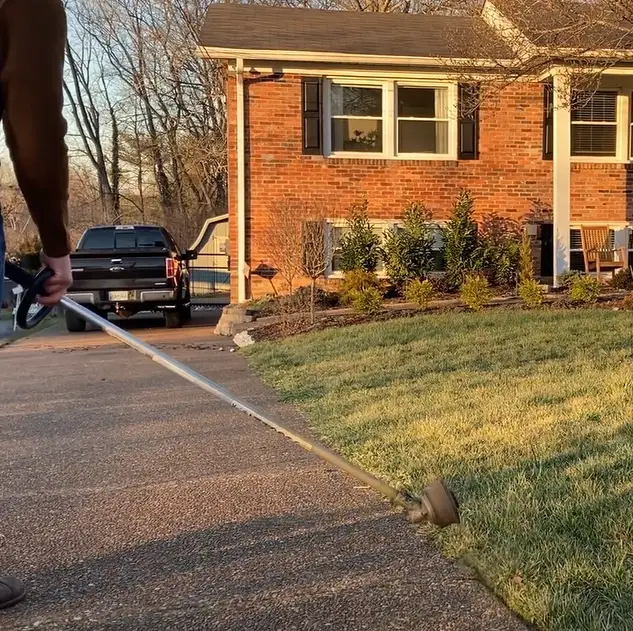 The Stihl FS 56 RC weed eater comes in at 10.5 lbs whereas the ECHO SRM 225 weighs just over 11.5 lbs. That extra pound makes a difference when you're bent over walking around your yard for 25 minutes.
The ECHO SRM 225 has about 5 inches of length on the Stihl FS 56 RC, however. At 71 inches, ECHO trumps the Stihl's 66 inches in length. 
This is a tough one, but I would honestly trade in the extra 5 inches for the extra pound of weight.
The ECHO SRM 225 wins the user experience comparison.
Maintenance of weed eater engines: compared
When it comes to maintenance of weed eaters, there are only a few things to keep in mind. About once per quarter, you'll want to replace the air filter on both the ECHO and Stihl weed eaters. With heavier use, you may have to replace the spark plug as well, but realistically that may be an every year or even every other year replacement.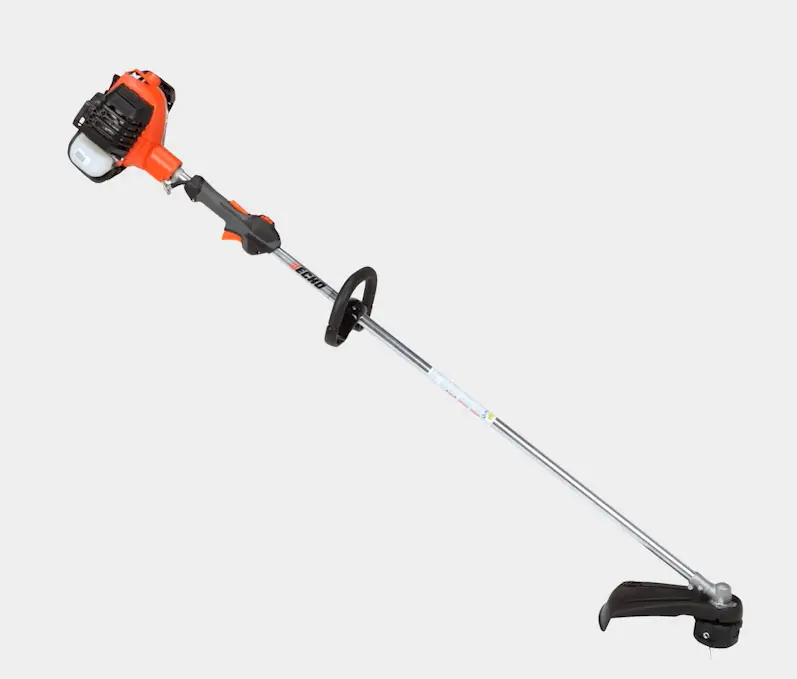 Otherwise, both ECHO and Stihl recommend making sure that the drive shaft is greased and the fuel filters are inspected and cleaned. Neither of these string trimmers require much maintenance, but they do have some small things to watch out for. 
Using the right weed eater string for both is important to preserve performance. Both come with a stock string trimmer line, but we recommend using our .095" green weed eater string that is triangle-shaped. 
We tested this string against a TON of other weed eater strings and it was far and above the absolute best. 
Price and value: ECHO vs Stihl
The ECHO SRM 225 comes in at about $229 depending on where you buy it, which I recommend checking the price here at Home Depot. The Stihl FS 56 RC is about $220-250 and can be purchased at Ace Hardware.
Y'all – this is relatively straight forward. The Stihl is the better option between the two. It not only provides a more powerful cut but comes in at a way better price. This thing is going to last you for a long time and is definitely the better value.
The Best Weed Eater String for Stihl and ECHO
Y'all – we developed our own weed eater string that is designed to be the most powerful, durable, and visible on the planet. It is INSANELY good. Check it out below – we tested it against DOZENS of other string trimmer lines.
Final words: Stihl string trimmer vs ECHO
While I was doing the testing for this article, I really didn't know which would be better. I loved my Stihl but thought my neighbor's ECHO was just the same, if not better. After using both and doing some deep research on the technical specifications, the Stihl was the clear winner.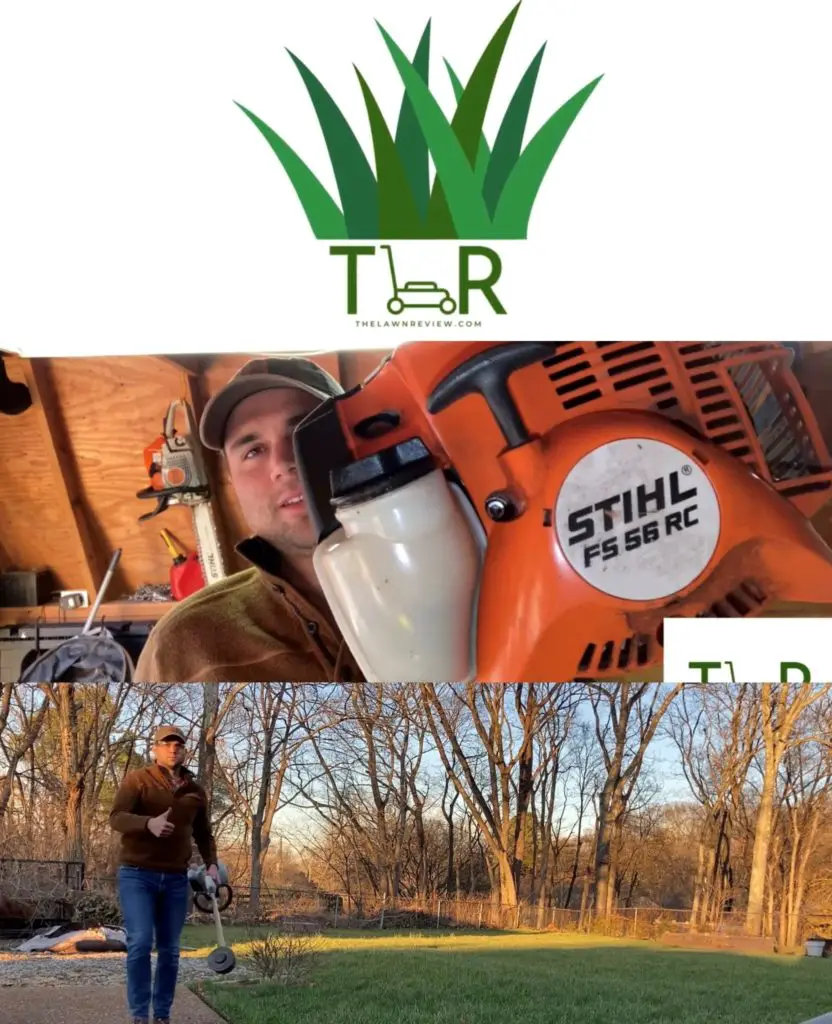 The ECHO weed eater is a bit easier to use but is more expensive than the Stihl. The Stihl is more powerful, requires about the same amount of maintenance, is lighter, and comes in at about 15% cheaper than the ECHO.

The winner? Stihl FS 56 RC.