Both corded and cordless weed eaters offer serious benefits over gas-powered equipment. But when you look at the two side-by-side, there's a stark difference.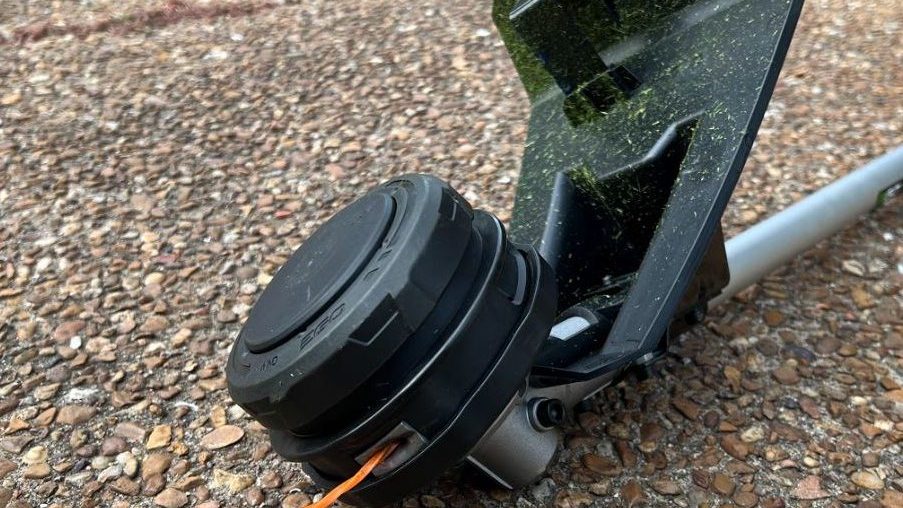 They're both electric but why do they operate so differently? Which one is better? Which string trimmer is cheaper?
We've tested DOZENS of corded and cordless weed eaters and have noticed a few things that make corded great for one crowd and cordless weed eaters for another crowd.
Let's explain. 
How I test out corded and cordless weed eaters
When I'm testing out corded and cordless weed eaters, there are a few things I keep in mind. The first part of my testing method is all about comfort and usability. There are some weed eaters that just fit better in the hands of some people than others. Another thing I look at is the weed eater string and cutting swath size. Those both indicate how much brush the weed eater can handle and how much power can be delivered.
I've tested dozens of corded and cordless weed eaters and have reviewed a ton of them on this site and my Youtube channel. 
How to instantly improve your weed eater
Upgrade your weed eating game with the ultimate GrassKicker Weed Eater String! No matter if you have a corded or cordlesss weed eater, it's not complete without the right string. Our specially crafted line is designed to enhance your weed eater's performance and give you flawless edges around your yard and garden.
Don't settle for subpar string that breaks easily and leaves ragged edges. Our team has scoured the market and combined the best colors, shapes, thicknesses, and materials to create a superior line that cuts more cleanly and lasts longer.
With GrassKicker, you can take pride in your perfectly manicured lawn and make a lasting impression on your friends and family. And who knows, your envious neighbors might just start dropping by more often! Don't wait, elevate your weed eating game with GrassKicker Weed Eater String today! Click the link now to buy.
When I recommend a corded weed eater
Corded weed eaters honestly sound a little old school. I imagine using my corded weed eater with my Walkman and wired headphones trying to trim up my lawn while holding my Walkman flat to ensure the CD doesn't skip.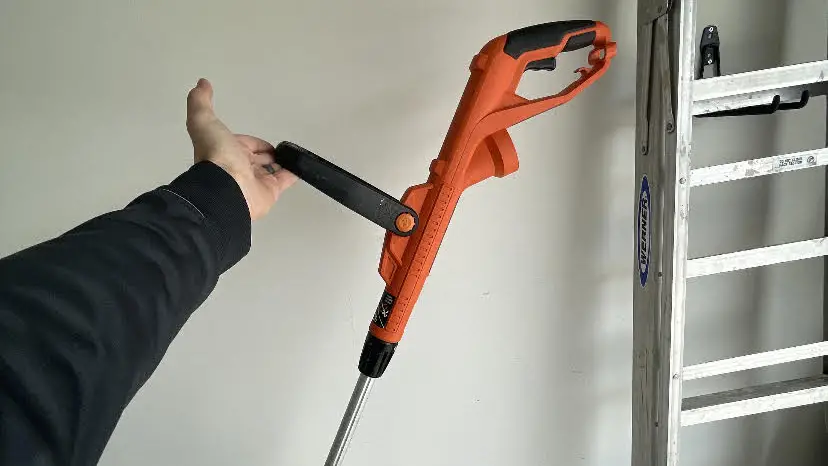 In reality, corded weed eaters still have a place in the 21st century. I love some of these lightweight corded weed eaters because they are incredibly easy to use and simple. In fact, for many first time homeowners or elderly folks, I recommend corded weed eaters. Here's why:
Pros of corded weed eaters
Corded weed eaters are great for new homeowners and/or elderly folks because they:
Are generally extremely cheap
Fit small yards really well
Never run out of power
Require no maintenance
Are very light
But I don't recommend corded weed eaters for everybody.
Cons of corded weed eaters
Corded weed eaters are simple and lightweight, but aren't right for a lot of folks. Here are some cons:
Not very powerful
Tend to be smaller and weaker
Limited reach due to extension cord
Not attachment capable
When I recommend a cordless weed eater
Cordless weed eaters AKA battery-powered weed eaters are great for just about anyone. While they haven't quite built themselves up to the power and run-time of gas-powered weed eaters, they still pack quite a punch. Compared to corded electric weed eaters, they tend to be much larger and more powerful on average.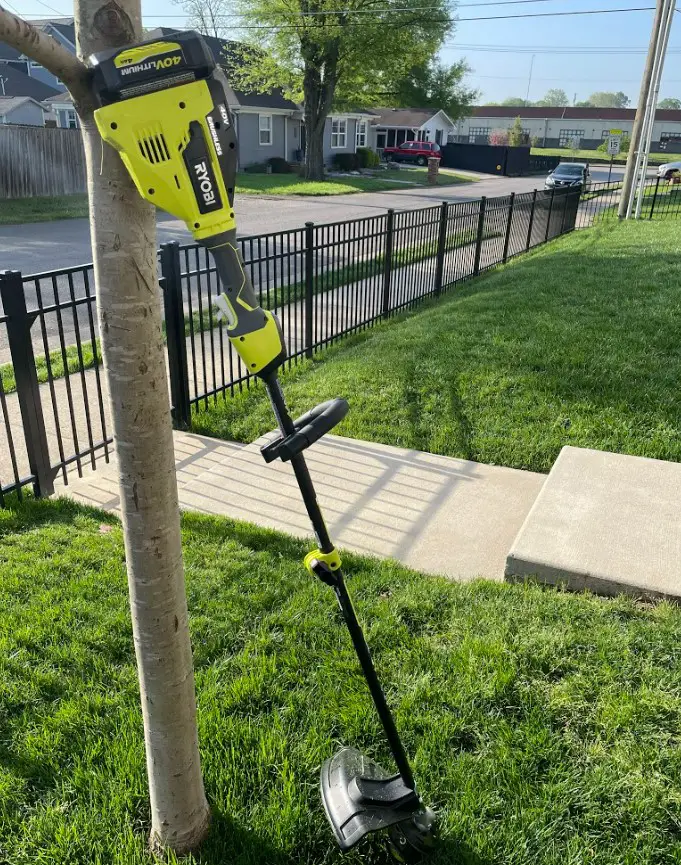 Some cordless weed eaters that operate on a low battery voltage, like the WORX GT Revolution, are still reminiscent of our corded electric friends. The main difference is the ability to use batteries across other tools and to walk further away from your garage without worrying about an extension cord. 
Here are my favorite things about battery-powered weed eaters.
Pros of cordless weed eaters
Cordless battery-powered weed eaters have some great features:
Cordless (duh)
Can use batteries across many other tools, saving you money
Larger cutting swaths
Longer and easier to navigate with if you're taller
Cons of battery-powered weed eaters
While they are darn near perfect, they aren't all the way there. Battery-powered weed eaters still have some weaknesses, such as:
Limited run time with batteries requiring re-charge
More expensive
Heavier
Still not as powerful as gas
How to improve the performance of an electric weed eater
When I first started using my electric weed eater, I was kinda bummed at the lack of power. One thing I realized quickly was that the lack of power wasn't necessarily coming from the weed eater motor or battery itself, but the dinky string that came with it.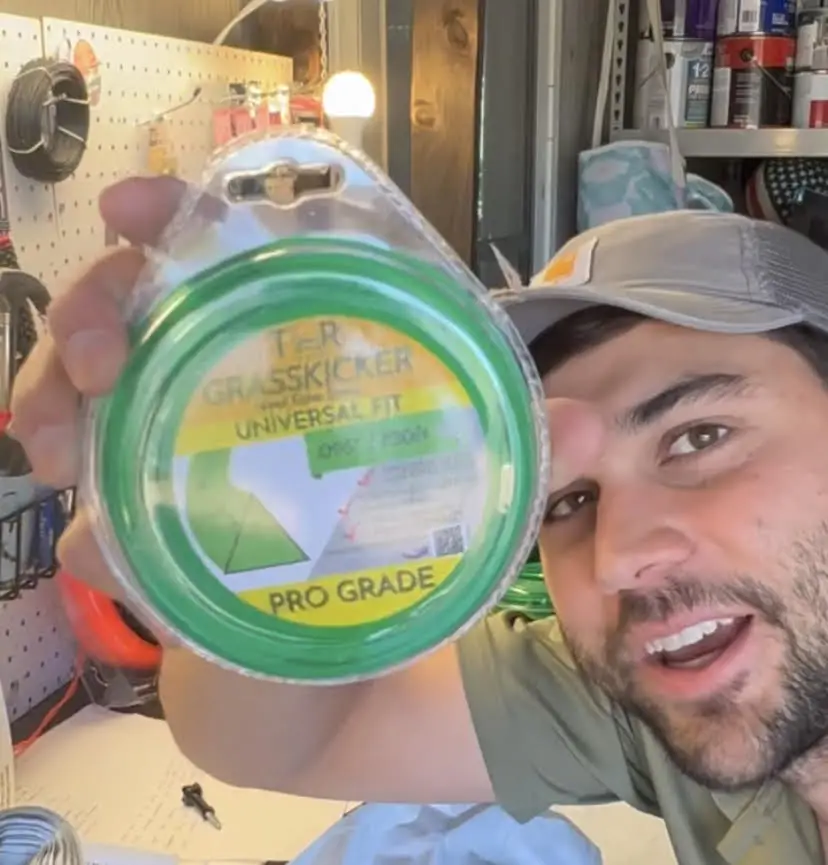 From that point on, I was on a mission to find a weed eater string that unleashed the full power of my weed eater. That's why I created the GrassKicker weed eater string. I tested about 10 other strings that were for sale at Home Depot and found the best characteristics of each and combined them into a single string.
When I first put it in my Ryobi weed eater, I was floored. It is a silly product, but man did it make a difference.
The Best Corded Weed Eater: My Recommendation
After using this weed eater for the first few years of my lawn care journey, I can't recommend it enough to new homeowners. My Black and Decker 6.5A, 14 inch string trimmer was a reliable source of performance for many years. I called it "Old Faithful".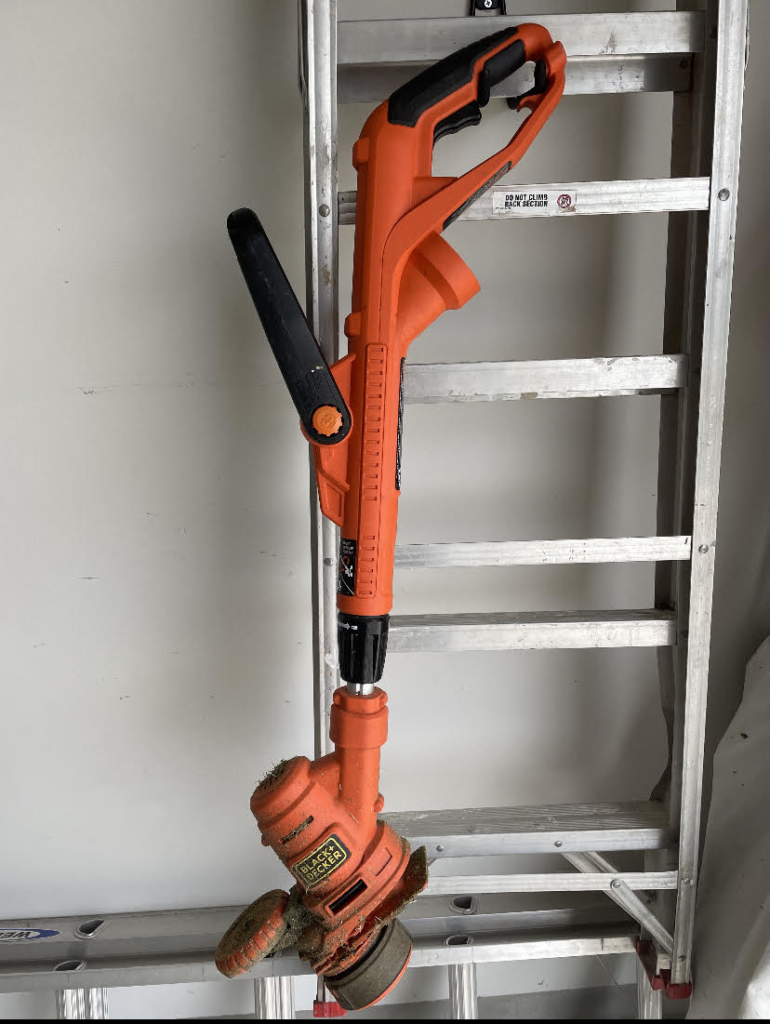 Yes, this is not the flashiest weed eater, but it fit my modest budget in my first home. I also liked that it was corded because I could hardly remember to take care of anything and didn't trust myself with charging the batteries.
This one is also super lightweight and despite being small, has a cool feature: you can turn it on its side and use it as an edger as well. 
I got mine on Amazon back in the day for a really good price.
The Best Cordless Battery-Powered Weed Eater
A contentious topic but one I don't shy away from, the battery powered weed eater competition is muy caliente. So spicy that I wrote an entire long form post breaking down the best battery powered weed eaters. I broke it down into a bunch of different categories, but I am going to just share my absolute favorite.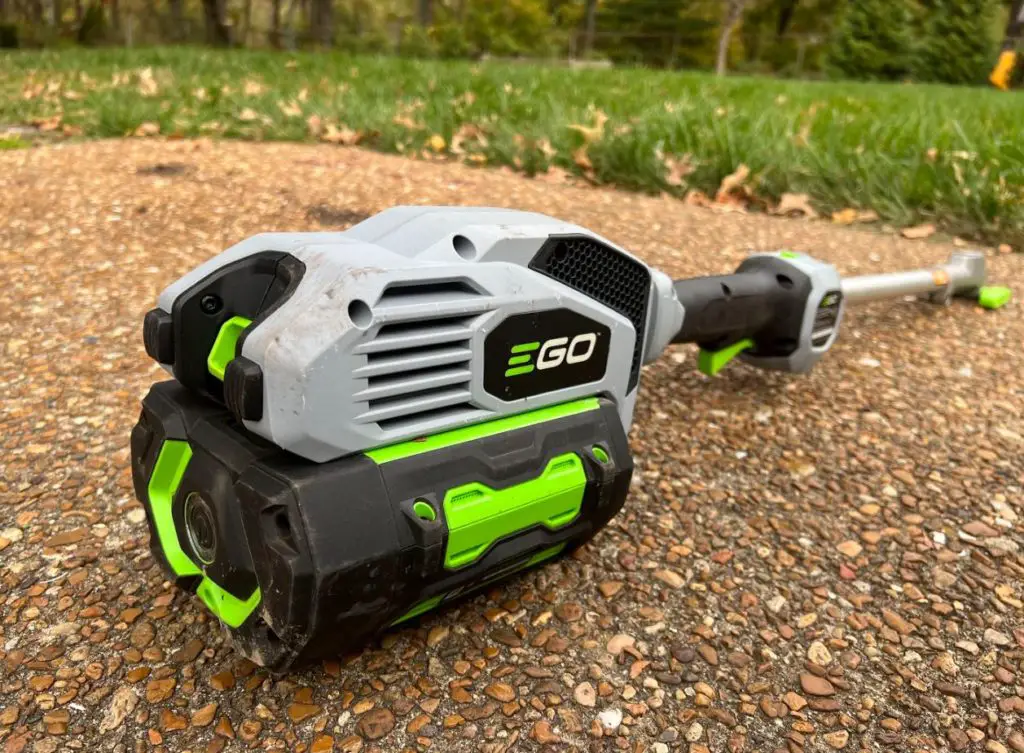 The EGO Power+ Multi-Tool attachment system with the 15" string trimmer is my favorite. Here are the reasons why:
Basically, I use it for just about everything I do around the yard except for mowing. It is way more than just a cordless weed eater – it is a cordless EVERYTHING.
You can also grab this one on Amazon for a great price.
Corded vs cordless electric weed eaters: Which is better?
If I haven't made myself clear at this point, you haven't been reading. Both are great options, but I prefer cordless weed eaters. Corded weed eaters are still a great choice if you are elderly, have a small yard, or a tight budget. But cordless weed eaters have made such drastic improvements in power and usability that they are now freaks of nature. 
Why we review lawn tools
The reason we started this website in the first place was because we had so much trouble trying to find reasonable, understandable, honest reviews for lawn equipment. And it's not cheap! After hours and hours of research, trying products and returning them, and messing up our yards – we started this site.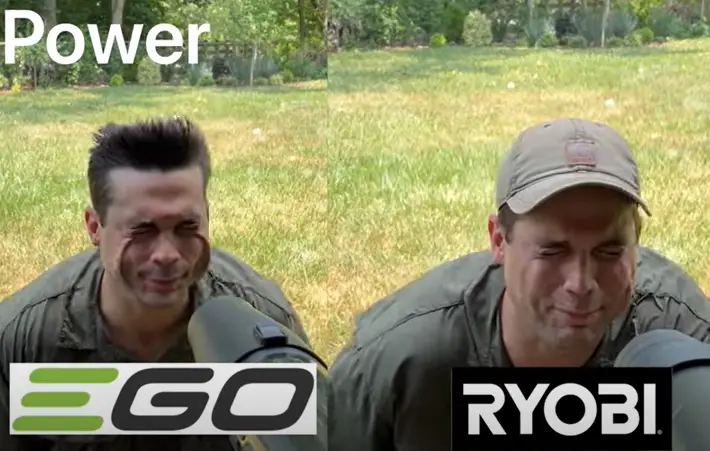 As people who had to learn the hard way, we want you to know exactly what you are signing up for before you purchase a piece of equipment. That's why we are committed to providing honest, easy-to-understand reviews that mean something.