The Husqvarna MZ61 zero-turn mower is simply a beast. One of the biggest, baddest zero-turn mowers I have had the pleasure of reviewing, this thing absolutely means business.
The folks over at Husqvarna have a reputation for putting out monster equipment so I am excited for us to roll up our sleeves and dig in. 
Let's get started:
Why we review lawn tools
The reason we started this website in the first place was because we had so much trouble trying to find reasonable, understandable, honest reviews for lawn equipment. And it's not cheap! After hours and hours of research, trying products and returning them, and messing up our yards – we started this site. 
As people who had to learn the hard way, we want you to know exactly what you are signing up for before you purchase a piece of equipment. That's why we are committed to providing honest, easy-to-understand reviews that mean something.
Husqvarna's reputation
Husqvarna is one of the leading product suppliers for commercial lawn care companies including government and public agencies. Ever wonder how a vast open area at a park gets trimmed? Golf courses, national parks, etc.? It is likely a Husqvarna product.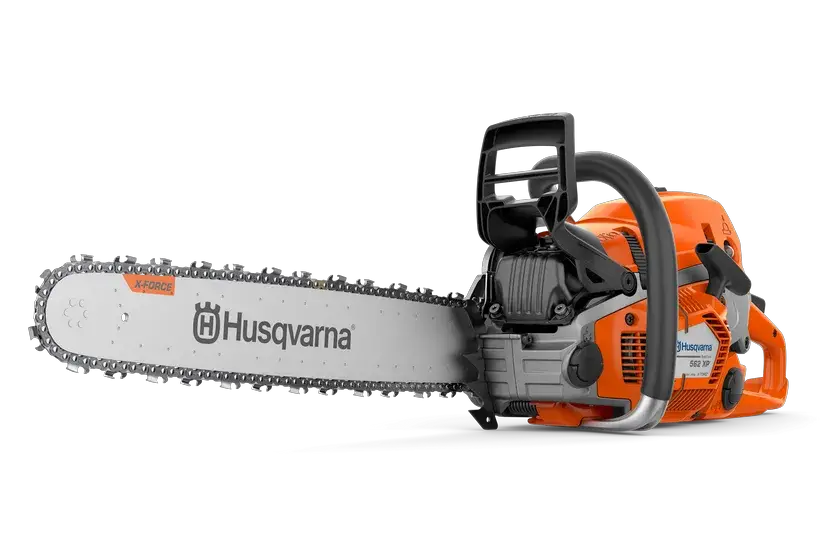 Husqvarna makes chainsaws, lawn mowers, trimmers, leaf blowers, snow blowers, pressure washers, edgers, – basically every tool under the sun. Their color scheme of grey and bright orange sticks out like a sore thumb. When you pass by the big commercial mowers, you can almost always spot a Husqvarna product.
To see more of our Husqvarna product reviews, click here.
If you are wondering how to pronounce Husqvarna, you have come to the wrong place. But this company's 330 year history started in Sweden by manufacturing muskets. In 1919, they began engineering their first lawnmower engines. Since then, they have become a dominant force in all outdoor equipment. 
Zero-turn mowers
I usually give a run down of zero-turn mowers and why they are superior for large yards. I compare them to lawn tractors and push mowers and all that jazz. But if you searched for the Husqvarna MZ61 and stumbled upon this review, I am guessing you are an experienced mower and have had a zero-turn mower in the past. 
To check out our other Husqvarna zero-turn mower review, click here.
The long and the short of it is that Husqvarna's are high quality machines. Their zero-turn mowers, particularly this one, are top of the line and absolutely sweet. Let's not waste any time trying to explain what the best yards are for zero-turn mowers and get into the review.
The Husqvarna MZ61: Feature review
The first thing to know about the MZ61 is that it is one of the biggest zero-turn mowers offered by Husqvarna. The 61 obviously stands for a 61 inch cutting deck, which is over 5 feet wide. This is not your neighborhood lawn mower, but more for those of us with a lot of land or commercial obligations.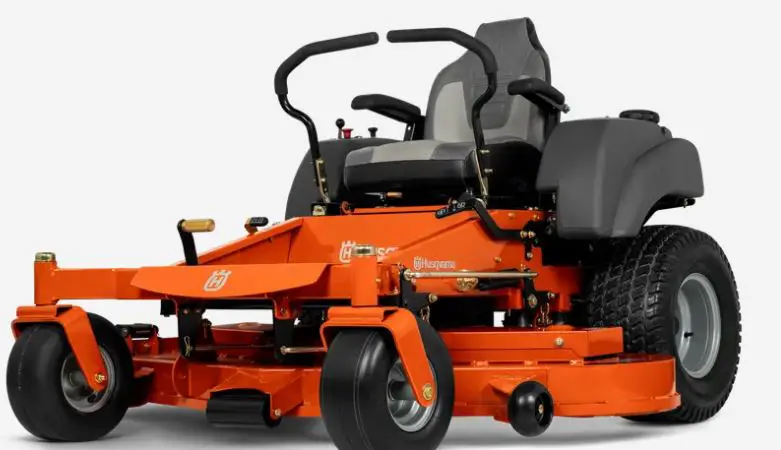 Power: provided by Briggs and Stratton
The Husqvarna MZ61 boasts a 27hp engine, which is on par for some motorcycles. This thing is an absolute beast. Briggs and Stratton manufactures the engine, which is a feature I love. Husqvarna often outsources their engines to Briggs and Stratton, who have perfected and refined small engines. They provide lawn mower engines to some Toro mowers as well. 
The engine is a V-twin Endurance engine that features premium air filtration, chrome plated valves, super finished bearing surfaces, and an oversized cooling fan. Translating all of this into English, this mower is super durable and can handle several days in a row of runtime, thick brush, and high speeds. 
Cutting deck and operations
As mentioned earlier, the Husqvarna MZ61 has a 61 inch cutting deck (or 5 feet and 1 inch). That is huge. The deck itself is fabricated 11 gauge steel with three anti-scalp wheels. Anti-scalp wheels prevent against scalping, or when the blades run into the earth when maneuvering over uneven terrain or hills. The deck lifting system is manual and foot-operated whereas the blade engagement system is an electric clutch. The cutting height has 12 steps, or levels, that dictate the length of grass you would like to cut. 
The three (yes, three) blades underneath this beast rotate at about 18,500 fpm and can handle even the densest of brush. Unfortunately, the MZ61 does not come with a deck wash port that allows for a hose to be directly connected to the deck to remove any built up debris like caked-on grass. 

Another often overlooked feature of this mower is the 6 inch castor wheels on the front. These are massive front wheels that allow for a sturdy ride that is also easily maneuverable. 
Usability and comfort of the Husqvarna MZ61
Of course one of the best things about Husqvarna zero-turn mowers like the MZ61 is the comfort. Husqvarna designers are definitely people who have used zero-turn mowers before and every user experience detail is confronted. 
First, the Husqvarna MZ61 has armrests. So many dang lawn mowers come without armrests and I always wonder why. They are absolutely essential for anyone who has to mow more than 10 minutes at a time, and they are a huge pain to go without.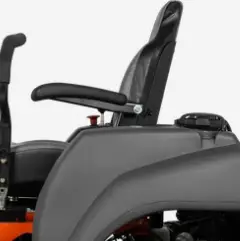 Second, the super high-back chair on the Husqvarna MZ61 is unrivaled. Most zero-turn mowers have a 15 inch chair, and that is being generous. The MZ61 has a 21 inch chair back. Yep, the designer has mowed a large property before. It is so crazy how this is easily overlooked – I am guessing that it is an expensive feature or something? 
I always love the other simple things like a cup holder and phone holder. The Husqvarna MZ61 has all of these. 
Durability and maintenance
Something missing from a lot of mowers is an hour meter. Hour meters keep track of how long you have been mowing so that you know when you need to do an oil change and other routine maintenance. The Husqvarna MZ61 has an hour meter with a service reminder built in, which helps keep you focused on the job instead of manually tracking.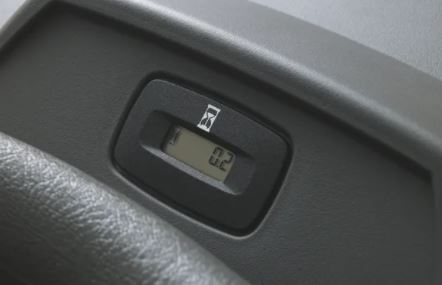 The transmission on the MZ61 is also an integrated zero-turn transmission with features that contribute to longer life like charge-pumps, larger axles, and expansion tanks. For other features underneath like belt replacements, etc. you can simply remove the foot pan to access a significant amount of deck-related hardware. 
The oversized chassis with massive dimensions help provide a durable frame. In combination with the 6-inch caster wheels and massive rear tires, the frame and drive on this mower are extremely durable. You can also buy a roll over protection system (ROPS) as an optional add-on to protect against any rollover concerns.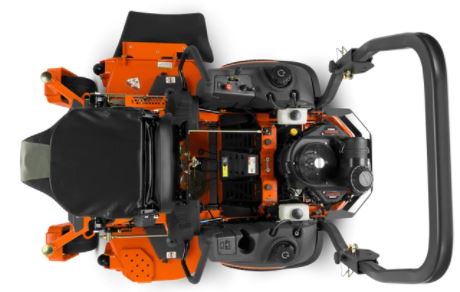 Frankly, this thing is built like a tank and you will not have any concerns about durability. 
Cost and value: Husqvarna MZ61 price
I do not particularly like talking about the cost and price associated with mowers like these because these are truly investments. 
The MZ61 comes in at just over $5,000. To me, this is a high-value purchase. With proper maintenance and attention, this mower is going to last you for a decade or longer. If you have more than 2 acres, this mower is absolutely the top of the line.
To see how this price stacks up, check out our lawn equipment cost guide.
The official review: Husqvarna MZ61 zero-turn mower
| | | |
| --- | --- | --- |
| Feature | Husqvarna MZ61 | Comparable residential ZT mower |
| Difficulty to use | Below average difficulty | Average |
| Durability | Above average durability | Average durability |
| Maintenance | Average maintenance | Average maintenance |
| Value | Super high value | Medium value |
| For lots <10,000 sq. ft | Would not fit | Would not fit |
| For lots <1 acre | Too large | Probably overkill but is fun and looks cool |
| For lots >1 acre | Highly recommended | Highly recommended |