Hedge trimmers are great tools for keeping a crisp, clean looking lawn. My wife always calls it a well-manicured lawn and it is the standard that we keep for getting "curb appeal".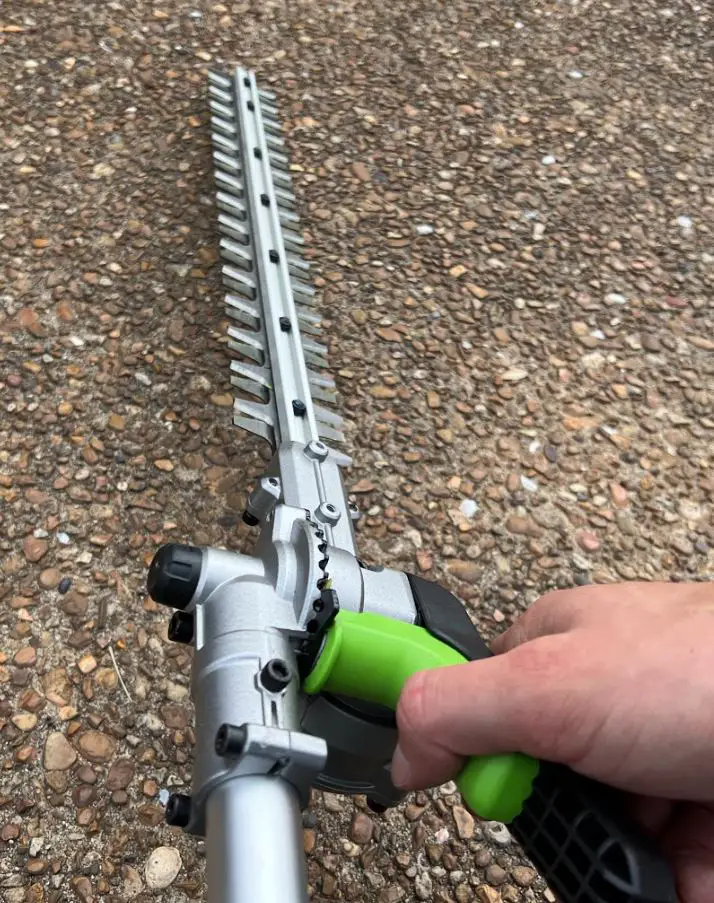 Keeping your yard and garden neat and tidy means regular maintenance. One essential task is trimming and shaping hedges and other shrubs and bushes. If you only have one or two plants, a manual trimmer or garden shears will work. But, for longer hedgerows, grouped shrubs, and other established plantings, a hedge trimmer will make trimming and maintenance easy.
My experience with electric hedge trimmers
Probably my favorite outdoor chore growing up was trimming the bushes. Picking up the leaves after was another story, but there is something so satisfying about shaping a bush into exactly the shape you want. I also like that there is a color-change aspect to trimming a bush as well, making it super satisfying.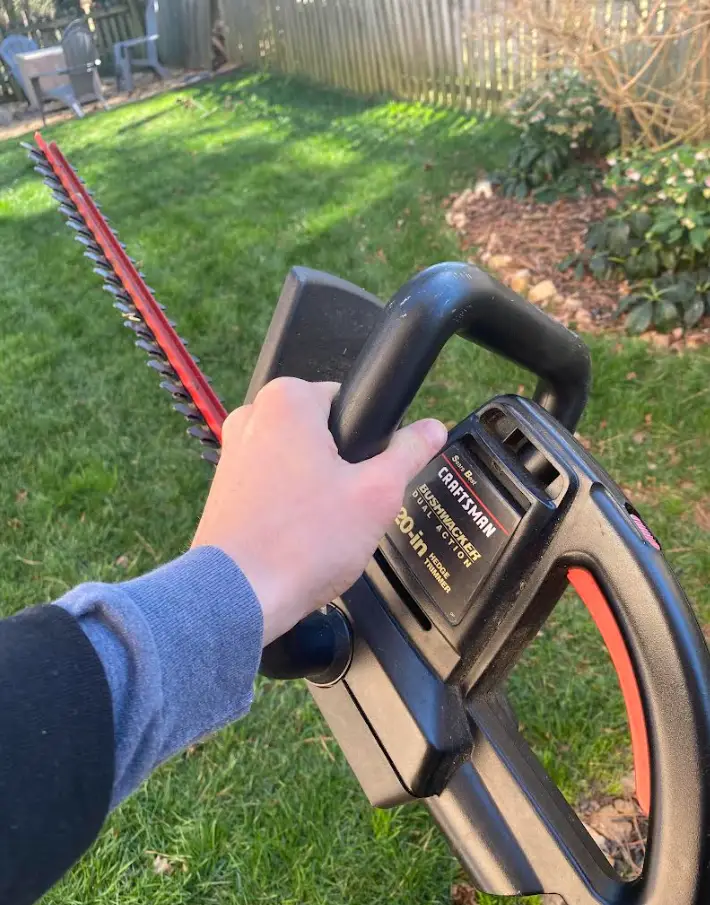 I've used a ton of corded electric hedge trimmers and a few cordless. I grew up constantly worrying about the extension cord getting cut in half or falling out. When I switched over to cordless, I had to worry about the weight distribution and running out of juice. 
Both are great options in my experience, but I want you to make up your own mind.
What Is a Hedge Trimmer?
This special tool has a blade that ranges from five to 26 inches long (like this Greenworks 60V hedge trimmer).This is the ideal length for cutting through shrub branches up to 3/4-inch thick. Hedge trimmers are powered by one of three sources; gas, electricity, or battery powered.The type of fuel that powers the trimmer will have an impact on how easy it is to use and how well it performs.
What Can I Do With a Hedge Trimmer?
As the name implies, a hedge trimmer is a tool for keeping hedges trimmed. However, that's not all it can do. In fact, a hedge trimmer can help with a variety of garden chores. Just a few include:
Trim and shape bushes
Prune perennials and tall ornamental grasses,
Trimming ground cover
Cutting small little bushes
Cutting large, dry weeds and overgrowth
Pruning small trees and branches
Cutting debris and small sticks
Removing unwanted vines and other foliage
As you can see, a good hedge trimmer makes sense. In fact, we think it's a pretty wise investment. But, before you get your credit card out, find out what to look for in a hedge trimmer.
Hedge Trimmer Features to Look For
If you're in the market for a reliable new hedge trimmer, there are a few features you'll want to take note of:
Weight and ease of use
The overall weight of your hedge trimmer fully fueled is a very important consideration. A gas hedge trimmer will weigh the most, battery-powered units are moderately heavy and electric plug-in hedge trimmers are the lightest.
Maneuverability is also a huge component as you want one that gives you flexibility, is two-sided, and can be used comfortably for a long period of time. For this reason, a good solid grip is really important.
Blades 
Hedge trimmers come in single or double action. Single action means one blade moves while another is still. In a double action trimmer, both blades move. I prefer double action blades because you can go up and down a bush without having to restart at the top or move into a different position.
Safety Features  
All of your lawn and garden tools pose a threat if not handled properly. Look for a hedge trimmer with safety features such as a quick power-off button and blade guard. Blade guards are great for storage and some tools have guards near the handle that protect from stray brush flying back into your face if you are getting really into a bush.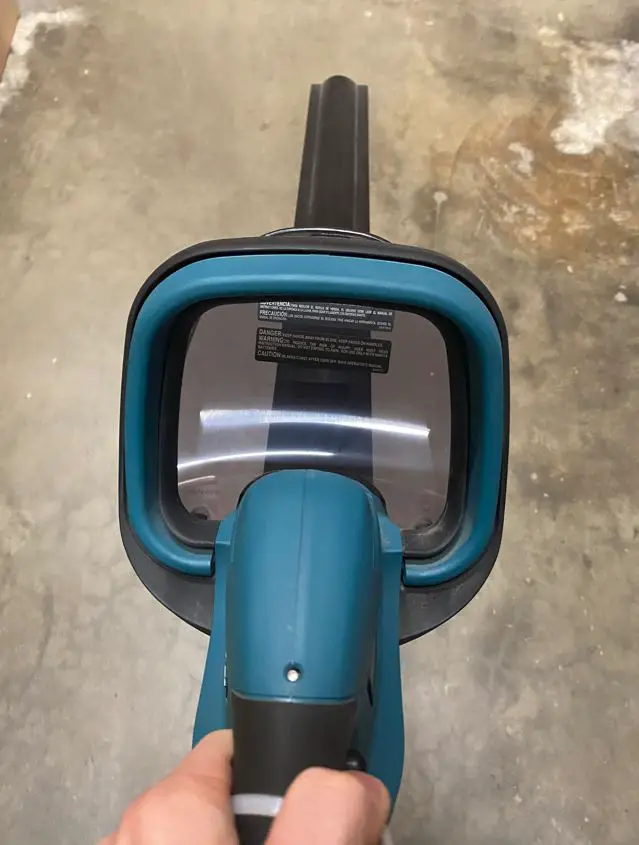 Value for the Money
New lawn tools are fun, but they should also be practical. Get yourself a hedge trimmer that's got all the power you need without spending a fortune. It is easy to find the best hedge trimmer on the market, but its another to find the absolute best hedge trimmer for the money. A lot goes into the value equation. For example, there's a great WORX hedge trimmer that is corded electric that is absolutely phenomenal.
Different types of hedge trimmers explained
Hedge trimmers surprisingly don't come in all shapes and sizes, but there are a few notable types out there to understand. Let's get into it.
Corded vs cordless vs gas hedge trimmers
I've done a full post that breaks down corded vs cordless hedge trimmers, but I'll share my thoughts here.
I think corded hedge trimmers can be great since they are cheap, have unlimited run time (as long as you pay your bills) and seem to last forever.  The downside is that they have limitations with mobility and tend to become unplugged.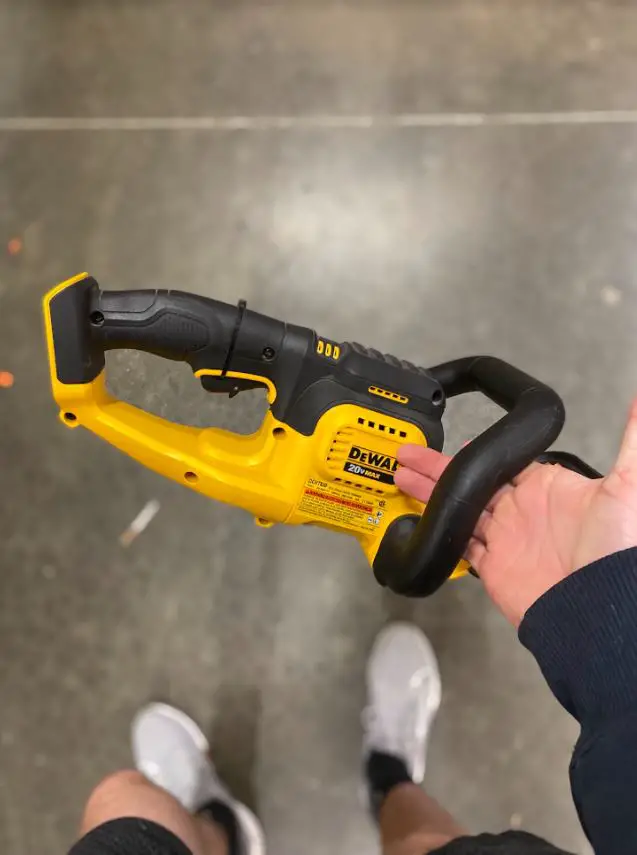 Cordless hedge trimmers are more expensive and have a fixed run time, but are way easier to operate without any limitations. They are great tools that can be bought for pretty cheap if you already own the batteries on another tool from the same lineup.
Gas hedge trimmers are more common for professional use, but I suppose could have some use around the house as well. The main downside to gas powered hedge trimmers is the maintenance schedule. 
Get Ready for More Beautiful Hedges, Bushes and Shrubs
Now that you're a hedge trimming expert, you can confidently make the investment. You'll have beautifully sculpted hedges, perfectly pruned bushes, and gorgeously shaped shrubs your neighbors will envy in no time.
Next thing you know, you'll be shaping your bushes into various statues and looking quite exquisite.
Why we review lawn tools
The reason we started this website in the first place was because we had so much trouble trying to find reasonable, understandable, honest reviews for lawn equipment. And it's not cheap! After hours and hours of research, trying products and returning them, and messing up our yards – we started this site.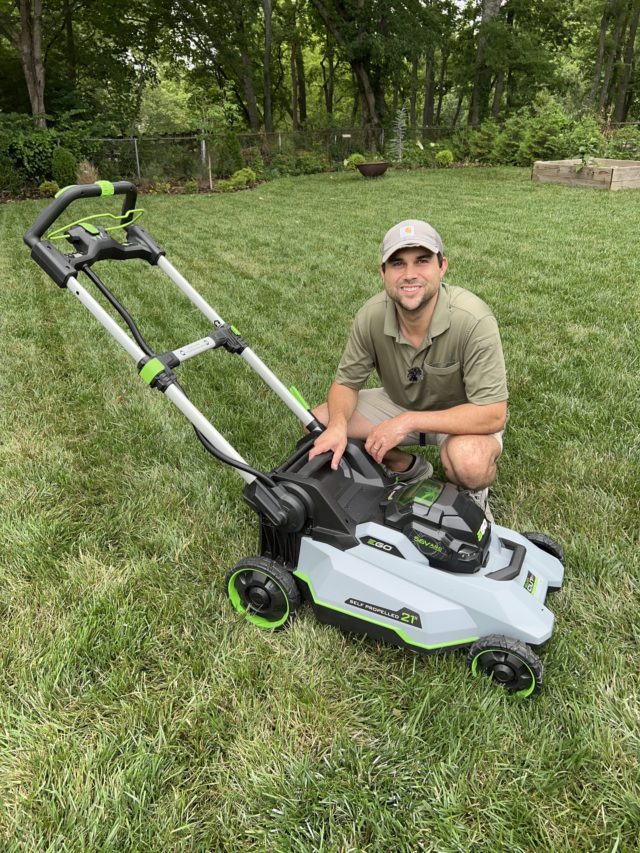 As people who had to learn the hard way, we want you to know exactly what you are signing up for before you purchase a piece of equipment. That's why we are committed to providing honest, easy-to-understand reviews that mean something.
Common questions about hedge trimmers
How much does a hedge trimmer cost?
A good hedge trimmer will cost anywhere from $100 to $300 depending on whether you get corded or cordless versions.
What size hedge trimmer do I need?
A great hedge trimmer size for home use is around 22 inches up to 26 inches.
What are the popular types of hedge trimmers?
Popular hedge trimmer types include corded, cordless, and gas powered hedge trimmers – with corded being the most popular.
How often should I oil my hedge trimmer?
I oil my hedge trimmer yearly, but only trim a few times per year. If you have a LOT of bushes, I would bump it up to about 2-3x per year.
What are some popular hedge trimmer brands?
Popular hedge trimmer brands include BLACK+DECKER, Dewalt, and Makita.