Corded and cordless hedge trimmers are great options for speeding through some dang brush. But both have trade-offs when compared to the other. Today, I want to break down which types of hedge trimmers I prefer, while carefully weighing the pros and cons of both.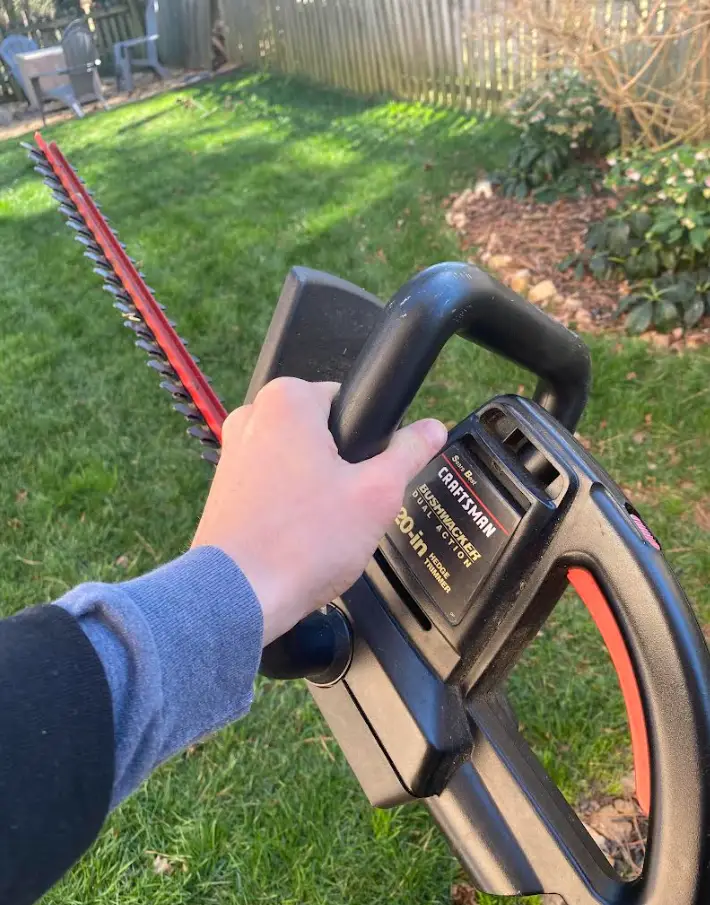 Got hedges, shrubs, bushes, and trees that need to be trimmed and pruned? Clipping each branch manually just isn't feasible, especially if you have a lot of landscaping plants. A power tool is the only way to get the job done in a reasonable time. Does the idea of a noisy, gas-powered hedge trimmer give you a headache? Are you worried about working too hard with a trimmer that's bulky, heavy, and tiring?
You're not alone. Let me break down what I look for in a hedge trimmer.
My experience with electric hedge trimmers
Probably my favorite outdoor chore growing up was trimming the bushes. Picking up the leaves after was another story, but there is something so satisfying about shaping a bush into exactly the shape you want. I also like that there is a color-change aspect to trimming a bush as well, making it super satisfying.
I've used a ton of corded electric hedge trimmers and a few cordless. I grew up constantly worrying about the extension cord getting cut in half or falling out. When I switched over to cordless, I had to worry about the weight distribution and running out of juice. 
Both are great options in my experience, but I want you to make up your own mind.
How do electric hedge trimmers compare to gas?
If you've primarily used gas-powered lawn and garden equipment, you may have concerns about using a battery powered tool. But, rest assured that these hedge trimmers can get the job done. The truth is, these tools are just as effective as their gas-guzzling cousins, but they offer several other advantages as well including:
Lighter Weight – Without a heavy motor and fuel, both corded and battery powered trimmers are relatively lightweight. That means you can work longer with less fatigue and strain on your body.
More Versatile – Because of their lighter weight, battery and electric hedge trimmers can get into places a gas trimmer may not be able to.
No Fumes – You won't have to worry about dangerous exhaust and emissions.
Cleaner Refueling – Gas powered equipment can be messy to operate and store.
Cheaper Fuel – It costs much less to recharge a battery or plug in a hedge trimmer than a gas engine powered hedge trimmer.
Quieter Operation – One of the key advantages of electric and battery-powered equipment and tools is that they are much quieter than gas engines.
No maintenance – no oil or filter changes, no new spark plugs – just press the start button and you're good to go
Corded electric hedge trimmers: Weighing pros and cons
Corded electric hedge trimmers are the old school electric lawn tool that I still use often today. Sort of like corded electric leaf blowers, these tools tend to be inexpensive while still packing a punch. Let me break it down right here: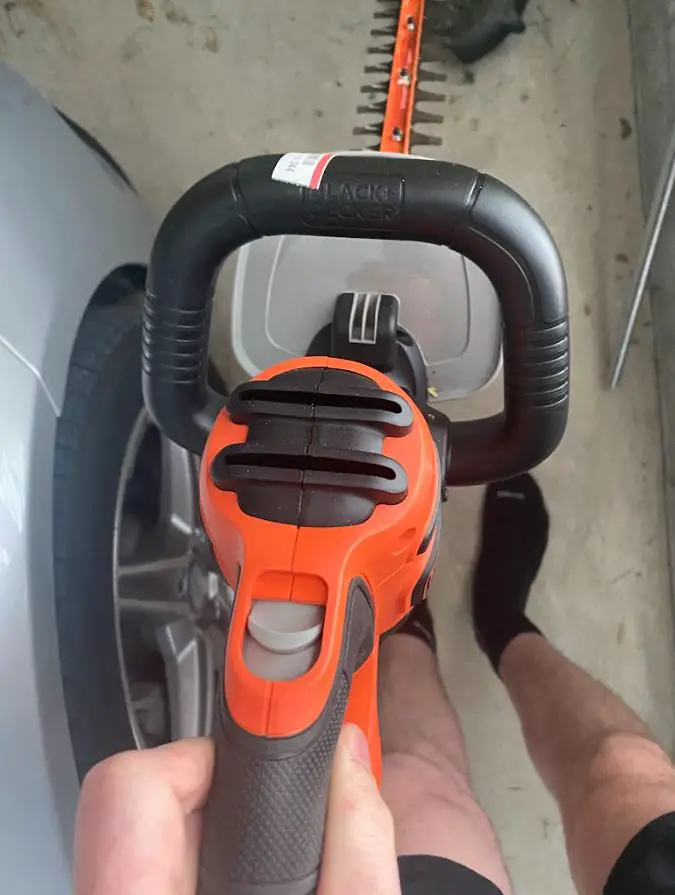 Pros of corded electric hedge trimmers
Corded electric hedge trimmers have a lot to like. Here are my favorite things about them:
They are less expensive than battery-powered hedge trimmers
Corded hedge trimmers can run as long as you pay your utility bill
They are super lightweight since they don't have a battery
For some reason, they last FOREVER. Like too long. I want a new one but my corded electric hedge trimmer from the 90s just won't die.
Cons of corded electric hedge trimmers
While corded electric hedge trimmers have a lot of positives, they have one main negative. With the cord constantly providing tension to the entire unit, it can be difficult to control the trimmer. Most of these trimmers have a way to tie the cord into the back so that it doesn't pull out of the back of the hedge trimmer, causing you to stop and plug it back in.
Despite these hooks, you can still pull the cord out from the wall which is even more frustrating. With corded hedge trimmers, you definitely will sacrifice a bit of control.
Cordless hedge trimmers: Benefits and downside explained
Cordless or battery-powered hedge trimmers are sweet tools – but just like corded hedge trimmers, they have some good and some bad. Let me explain.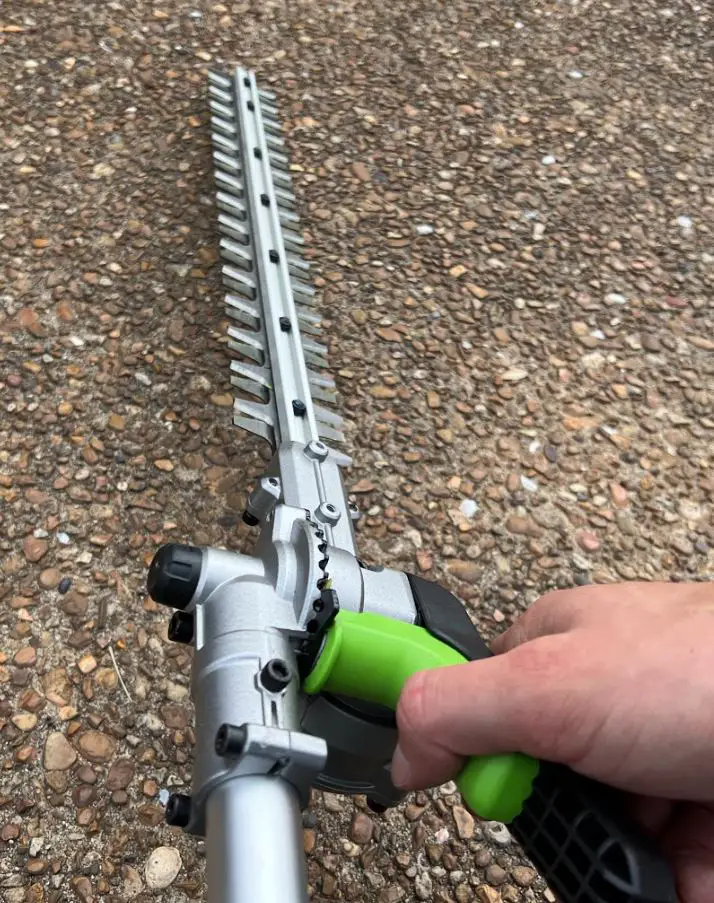 Pros of cordless hedge trimmers
Cordless hedge trimmers have several benefits that make them absolutely bad-as-heck tools. I love using them and here's why:
They are super easy to control. No cord weighing you down means you have 360 degree control of whatever it is that you are trimming. 
You can use the battery on a cordless hedge trimmer with other tools. That means you can save big by buying the tool only version of a hedge trimmer.
Cordless hedge trimmers are quiet and require virtually no maintenance.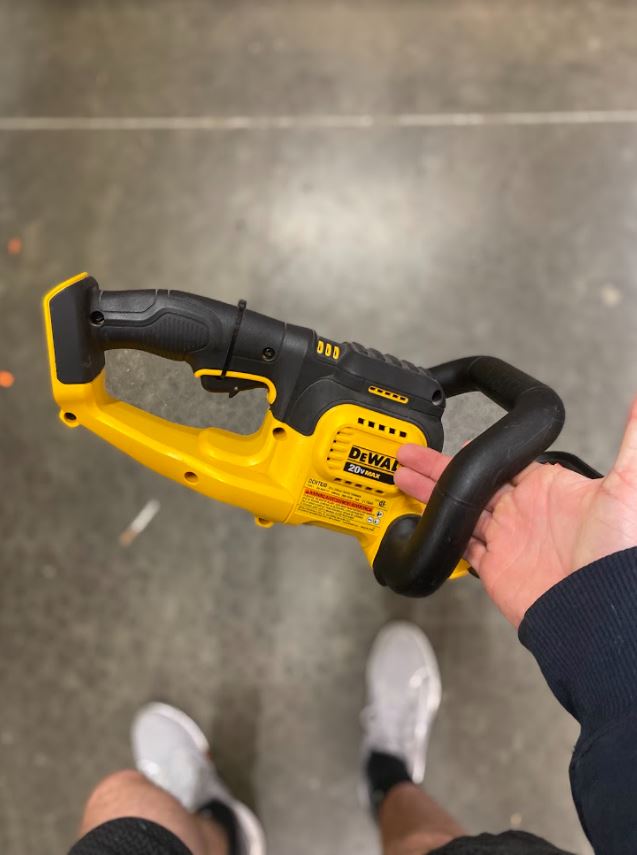 Cons of cordless hedge trimmers
Despite being beautiful and easy to control machines, they do have a few downsides such as:
Cordless hedge trimmers can be slightly heavier due to the batteries. They will weigh you down a bit compared to a corded hedge trimmer.
They're often more expensive than their corded counterparts. Batteries cost money!
Cordless hedge trimmers don't have infinite run time, you have to recharge the batteries. Fortunately with cordless trimmers, you have a decent amount of run time compared to a mower or other battery powered lawn tool.
Best corded electric hedge trimmer: My recommendation
My favorite corded electric hedge trimmer is the Worx 24 inch 4.5A hedge trimmer. I was looking at a bunch of different hedge trimmers, but this one has some serious innovations that make it a beast. When you look at electric hedge trimmers, Black and Decker hedge trimmers seemingly dominate the market.
Here are a few things I like about the WORX corded electric hedge trimmer that led to me ranking it number one:
Perfect length at 24 inches
Dual action blades – this is standard on most hedge trimmers now and basically just means the blades move up and down in both directions, increasing efficiency
Extremely light at only seven pounds
Has an in-line motor – which basically means the motor is in line with the handle and not off to the side. This makes it basically feel like a big sword instead of a motor with some blades coming out.
Rotating cutting head – means you can rotate the entire set of blades sideways on either side, making it easy to handle when doing precision cutting. This is a unique feature to this hedge trimmer and is a big reason why it ranked number one.
Worx has some innovative tools out there despite not really being a household name. This is one I would definitely check out.
The whole thing is well under $100 and can be bought at Home Depot for an insane price. You can also buy it on Amazon, but it looks to be a little more expensive over there.
Best cordless electric hedge trimmer
The best cordless hedge trimmer (in my opinion) is the Milwaukee M18 FUEL hedge trimmer. I like this one because it is super solid and has some really cool features. I'm not surprised to see a Milwaukee tool at the top because Milwaukee's M18 mower is also a freaking beast.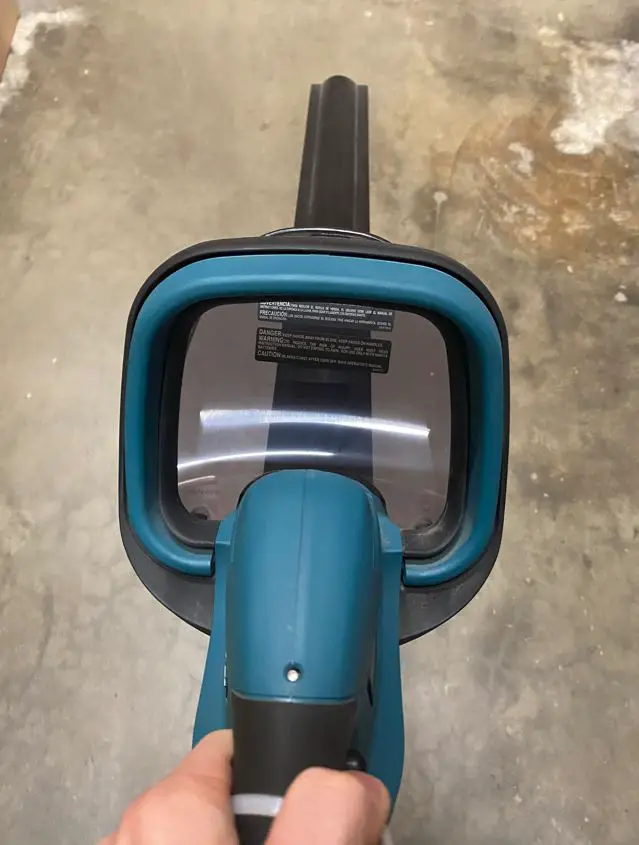 Not only is it the perfect length at about 24 inches, but it has a ton of other great features:
Super low vibration and smooth handling
3,400 movements per minutes (it moves quickly)
A brushless motor 
The REDLINK plus system that improves performance between the battery and motor
The ability to use the batteries with a TON of Milwaukee tools
It comes in at a decent price from Home Depot where it often goes on sale.
Why we review lawn tools
The reason we started this website in the first place was because we had so much trouble trying to find reasonable, understandable, honest reviews for lawn equipment. And it's not cheap! After hours and hours of research, trying products and returning them, and messing up our yards – we started this site.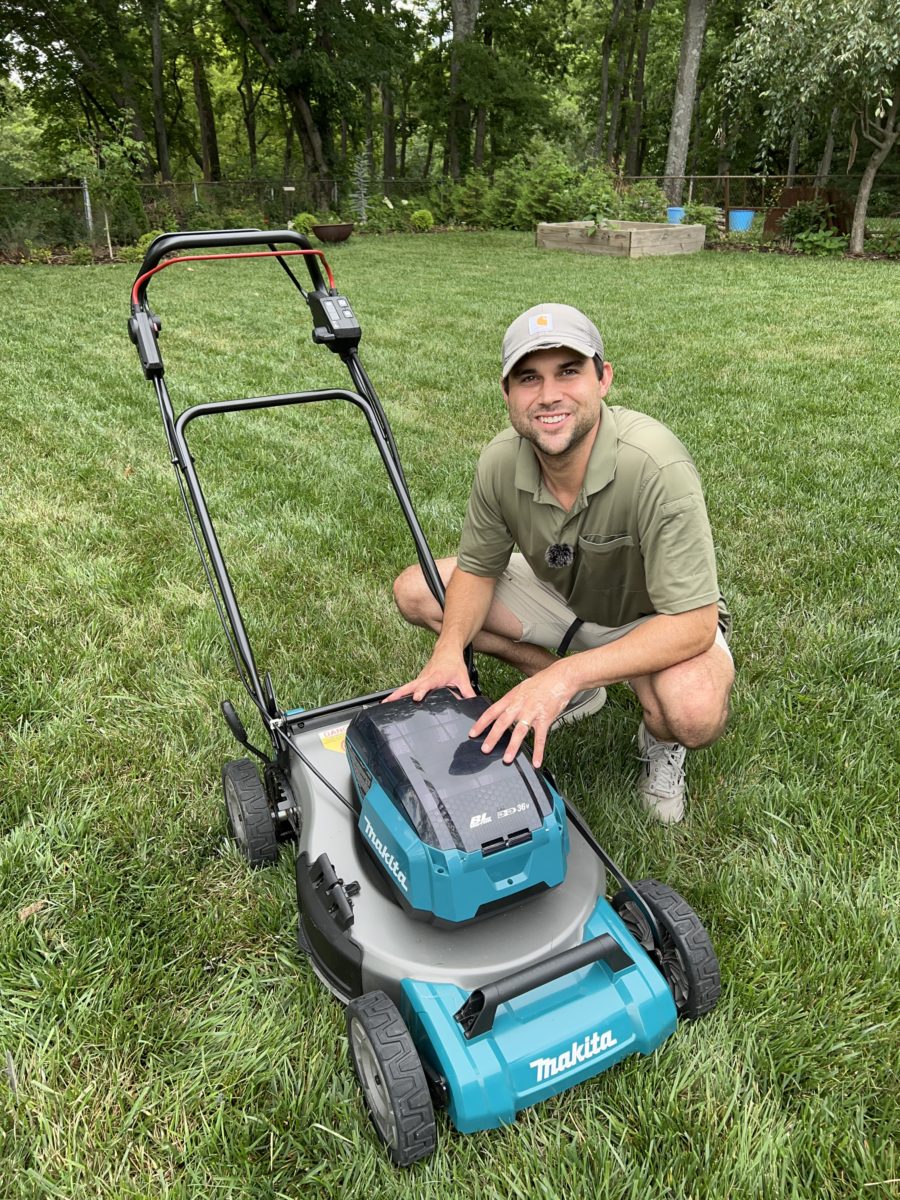 As people who had to learn the hard way, we want you to know exactly what you are signing up for before you purchase a piece of equipment. That's why we are committed to providing honest, easy-to-understand reviews that mean something.