Wild Bader Power's 40V chainsaw was a total surprise. I had low expectations as I had never heard of Wild Badger and didn't recognize the brand at all. Even when I unpacked the chainsaw, it was relatively "stock" appearing.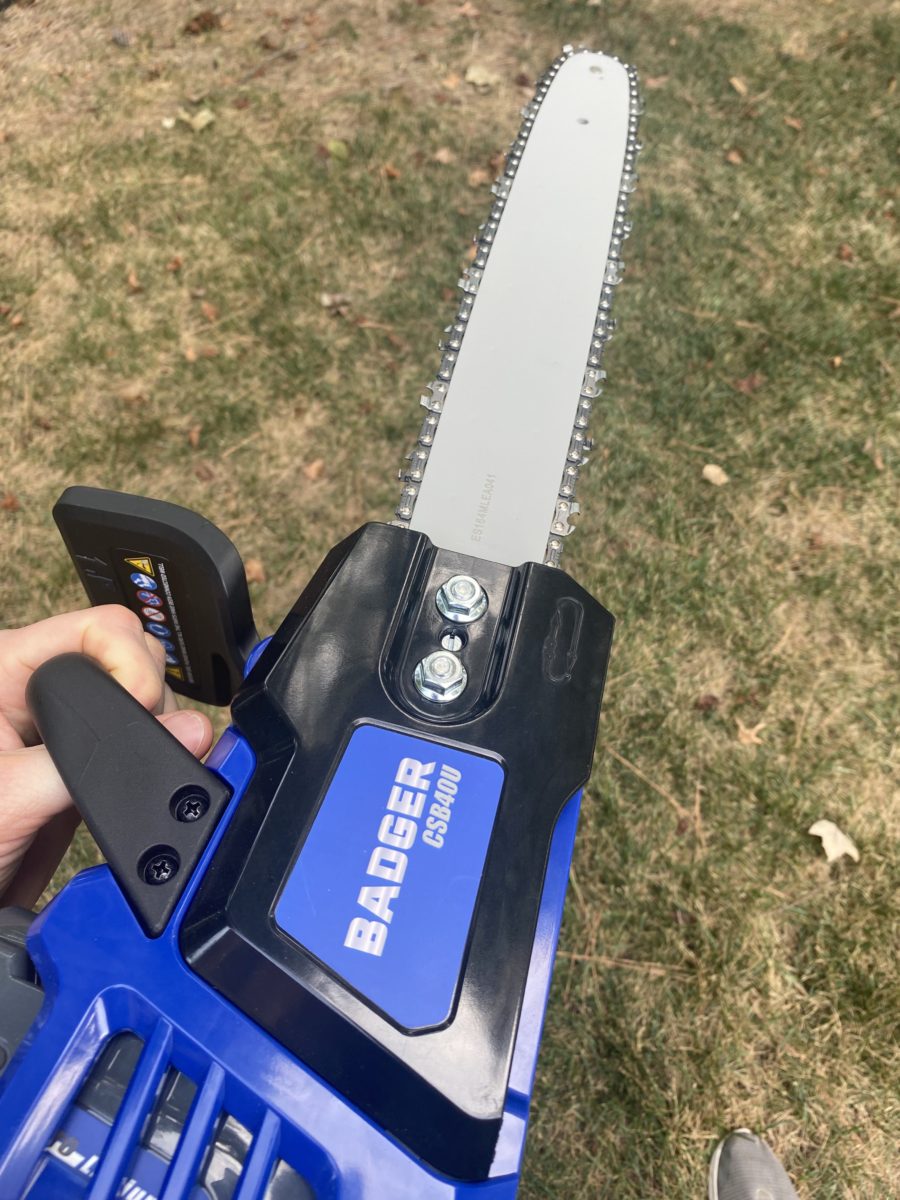 But when I fired the Wild Badger chainsaw up to chop through a pretty thick branch, I was blown away. It was the first cut ever, so the chain was as sharp as can be, but this cordless chainsaw turned a thick Japanese Maple into butter.
I'll summarize my quick thoughts on the Wild Badger battery powered chainsaw:
It has a brushless motor which is much more durable than traditional brushed motors
It doesn't require any assembly and is ready to go right out of the box (other than chainsaw oil)
This chainsaw is surprisingly powerful
I couldn't imagine a normal homeowner needing anything more from a chainsaw
Needless to say, I definitely recommend this chainsaw based on my own experience. You can buy it here for a great price on Amazon.
Quick tip: Always store chainsaws flat as the oil will drip off if stored vertically.
My experience using the Wild Badger 40V Cordless Chainsaw
The Wild Badger chainsaw appeared in a normal looking, standard box. Nothing flashy. I opened it up and noticed that all I had to do was add some chain oil, stick on the battery, and this thing was ready to rock.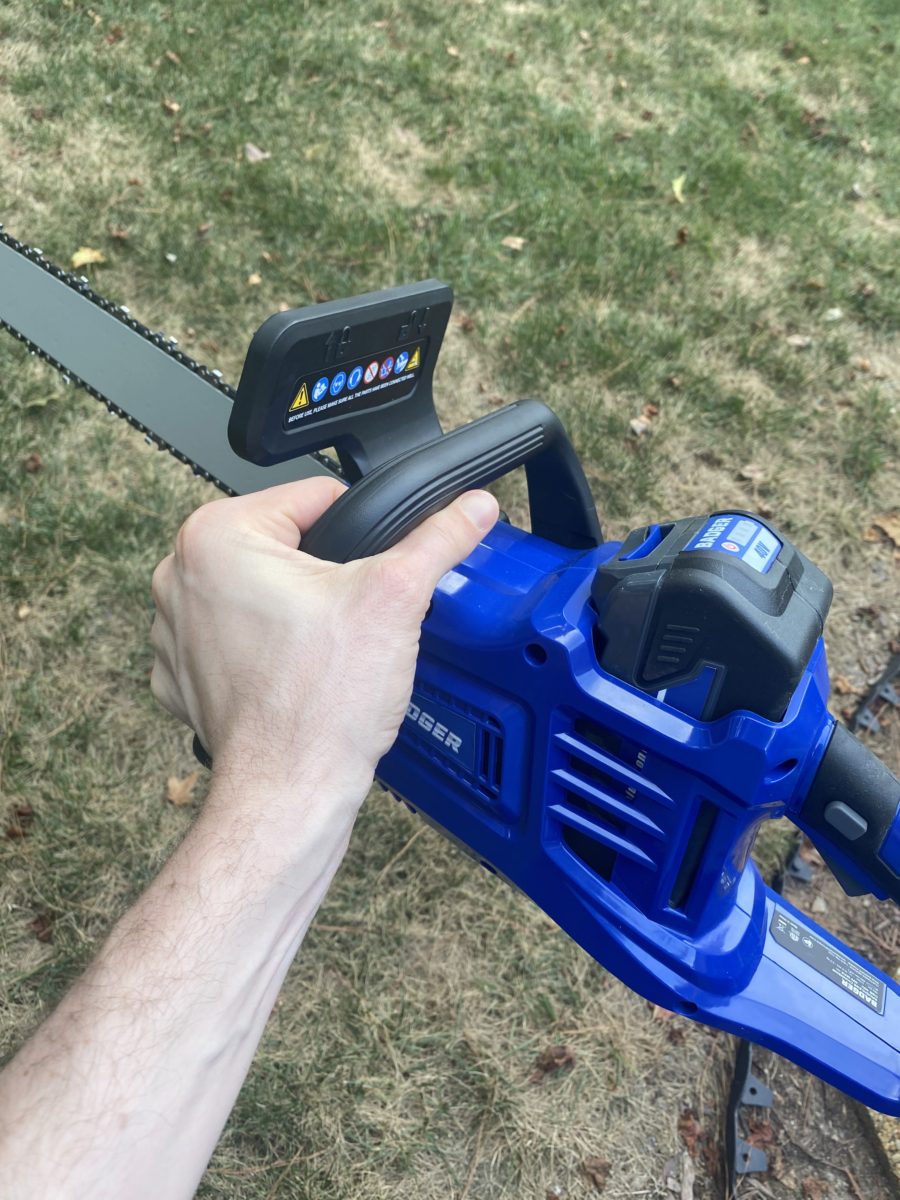 So I did. Except I didn't have any chain oil. One trick of the trade us veterans use is to pull out some old cooking oil like olive oil (my choice), avocado oil, or really any vegetable oil. Then I got to cooking.
The power on the Wild Badger 40V chainsaw
Like I mentioned earlier, I didn't expect much when I unboxed the Wild Badger chainsaw. It looked very bland – but I never judge a book by the cover. I immediately popped the 40V battery into the battery port, took it to my backyard and fired it up.
I held it at a decent height – about chest level – to cut a 3-4 inch thick branch on my Japanese Maple. At first, I thought something was wrong but I realized I was actually just cutting through the tree with extreme ease. Not what I expected.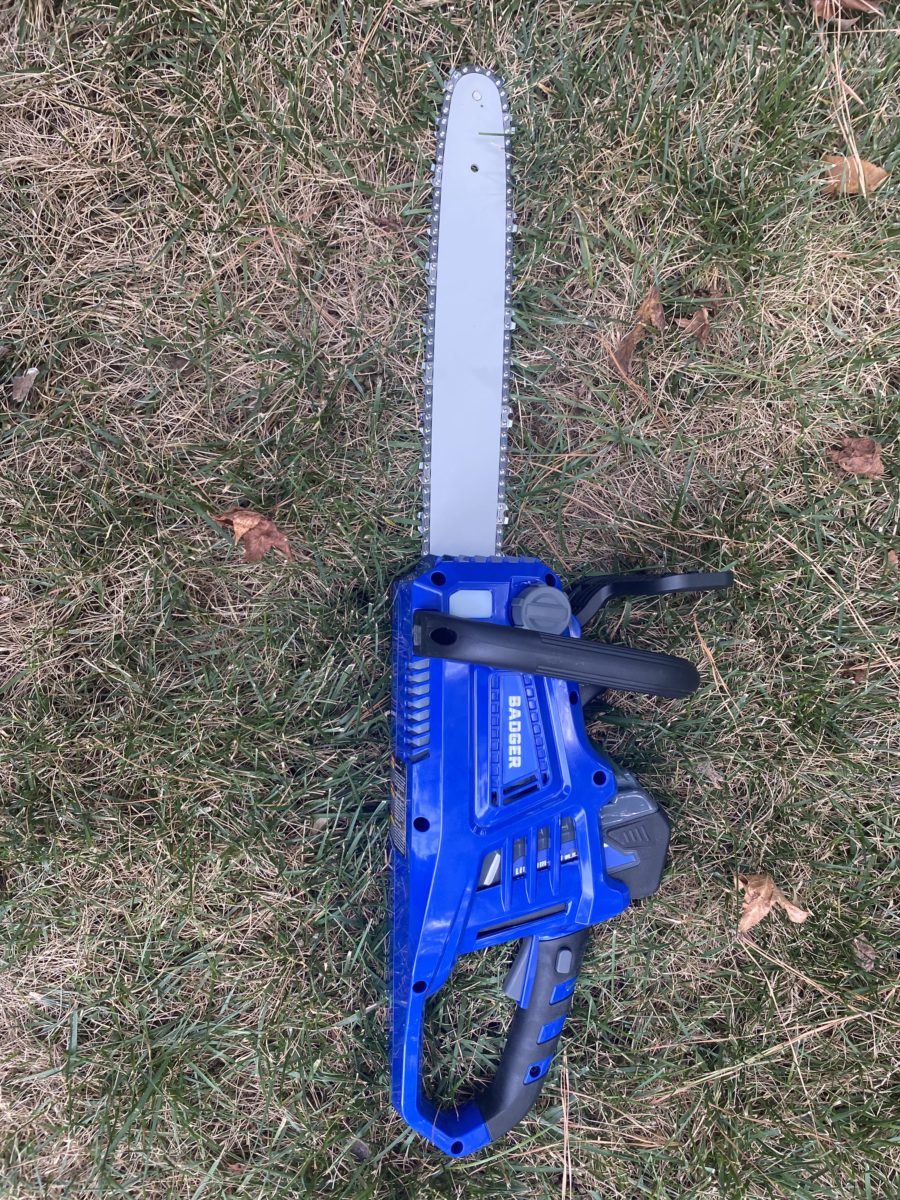 I'm not sure how much different my experience would be with a really big chainsaw, like the Husqvarna 365xp, but I can't imagine another chainsaw cutting as quickly. From this point forward, I went walking around my yard looking for an excuse to chop something.
I went over to my neighbors side of the yard and saw a fallen tree limb that was about six inches thick. Again – the Wild Badger chainsaw cut right through it easily. 
The ease of use of the Wild Badger
When I say it is easy to use, I mean it. I pulled it out of the box and it was already completely ready to go. Chain attached, tightened, and sharpened. I just simply put some olive oil in the chainsaw oil dispenser, popped on the battery, and it was good to go.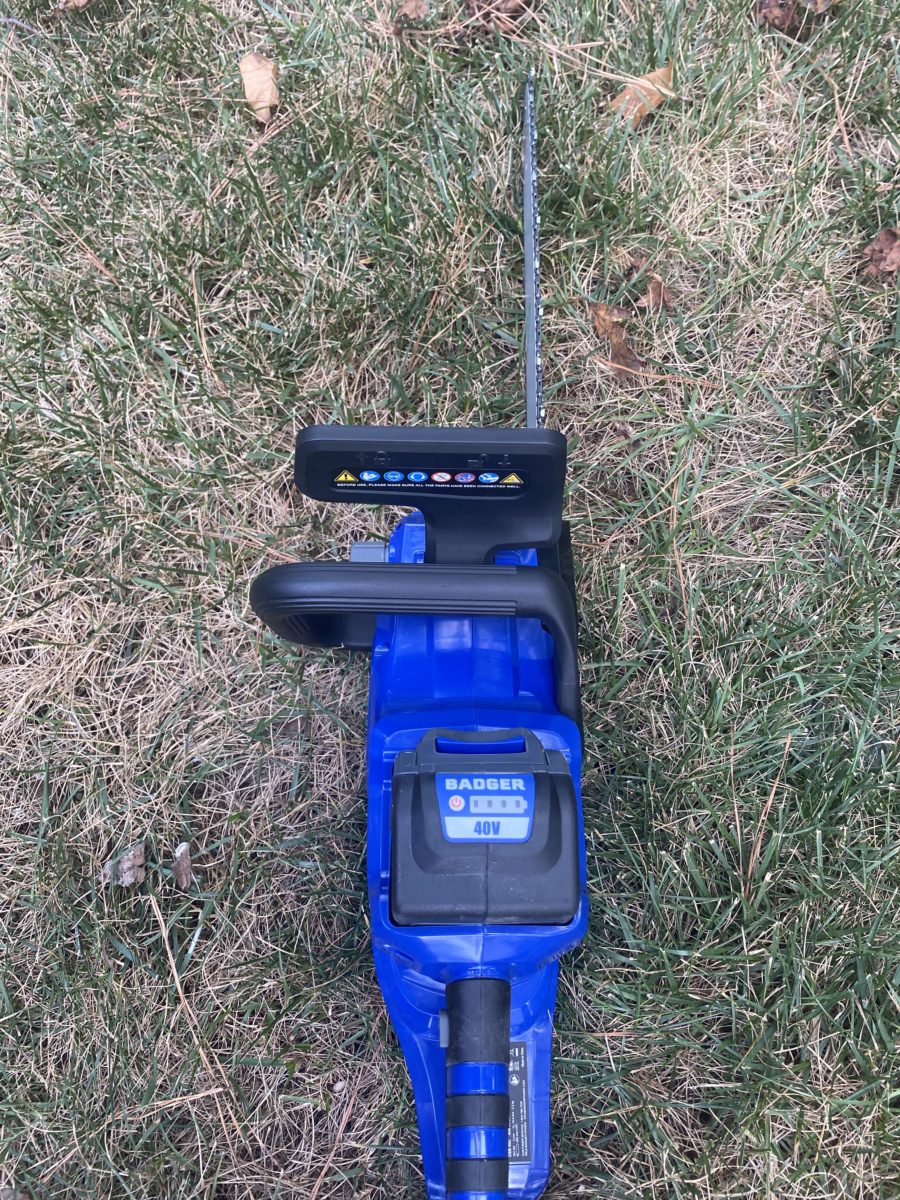 Using this battery chainsaw vs a gas powered chainsaw
If you're like me and have used gas chainsaws like the Stihl MS251C, you'll notice a huge difference in starting, stopping, and maintaining this chainsaw. For starters (pun intended), you don't have to pull a cord to fire the Wild Badger chainsaw up. You just push a button.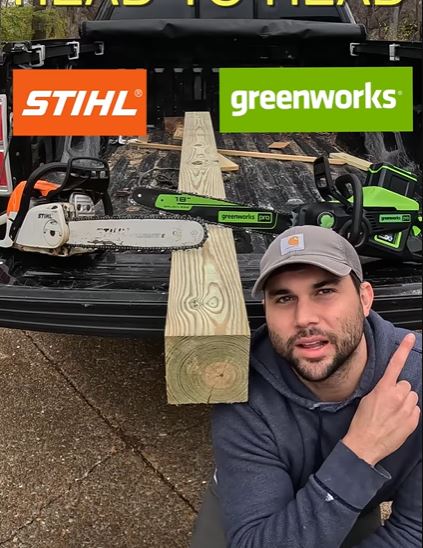 There is also no idling, smoke, gas, or maintenance required for this chainsaw, which is true of all battery powered chainsaws.
The only downside to the Wild Badger chainsaw
Probably the only complaint I have about this chainsaw is that Wild Badger doesn't have a massive lineup of battery powered tools. You can check out their website to see some of their other 40V tools, but compared to someone like EGO or Ryobi who have hundreds of tools in each battery line, you won't get the same economies of scale from buying just one battery.
But on a positive, I could use this same battery on the Wild Badger 40V Mower.
Questions about this Wild Badger chainsaw?
Feel free to leave a comment below to learn more about my experience or ask a question.  I was very surprised and impressed by my experience with this chainsaw and think it is just about perfect for any homeowner.