The Husqvarna 395 XP is an absolute beast of a chainsaw. As one of the more powerful gas chainsaws on the market, you will see both commercial and residential people using this hoss. This animal will chew up and spit out just about anything you throw it's way.
Brought to you by some of the best to ever do it, this Husqvarna lives up to the brand hype. Specifically designed for heavy duty jobs, this machine might be a little more than most people need but heck, if you can afford it, why not?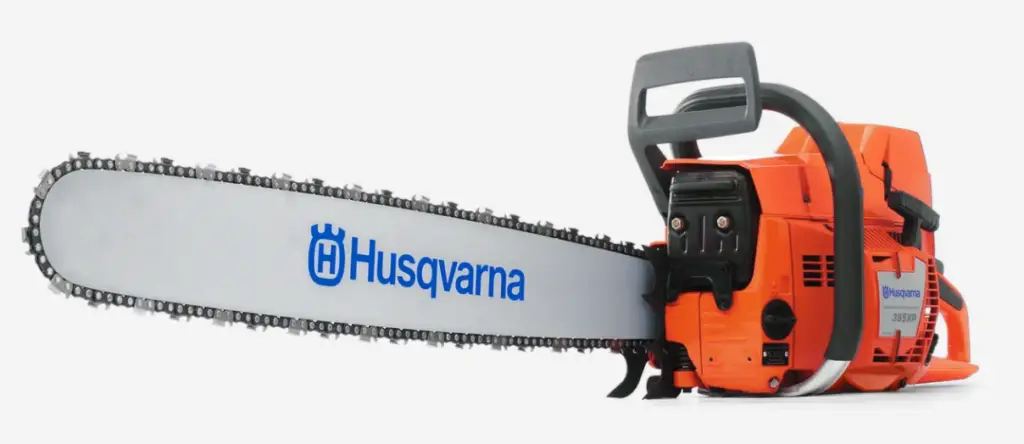 Why we review lawn tools
The reason we started this website in the first place was because we had so much trouble trying to find reasonable, understandable, honest reviews for lawn equipment. And it's not cheap! After hours and hours of research, trying products and returning them, and messing up our yards – we started this site.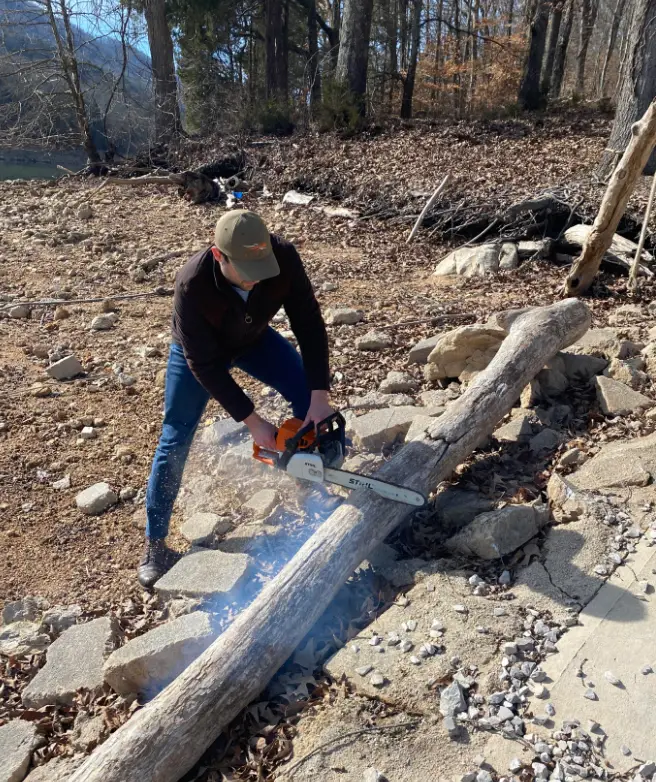 As people who had to learn the hard way, we want you to know exactly what you are signing up for before you purchase a piece of equipment. That's why we are committed to providing honest, easy-to-understand reviews that mean something.
About Husqvarna
Husqvarna is one of the most respected names in lawn care. Not only are they producers of great, high quality lawn care tools for residential property owners, but they also create really great machinery for commercial use in parks, golf courses, and all over construction sites.
Follow this link to check out more of our Husqvarna products.
Husqvarna's bread and butter is the heavier, commercial machinery for sure. For example, they don't have a huge presence in the push mower space, but have some absolute units in the zero-turn mower space. Likewise, they produce big boy commercial lawn mowers and chainsaws that you will see clearing forests – which falls more in line with what we'll be reviewing today, The Husqvarna 395 XP.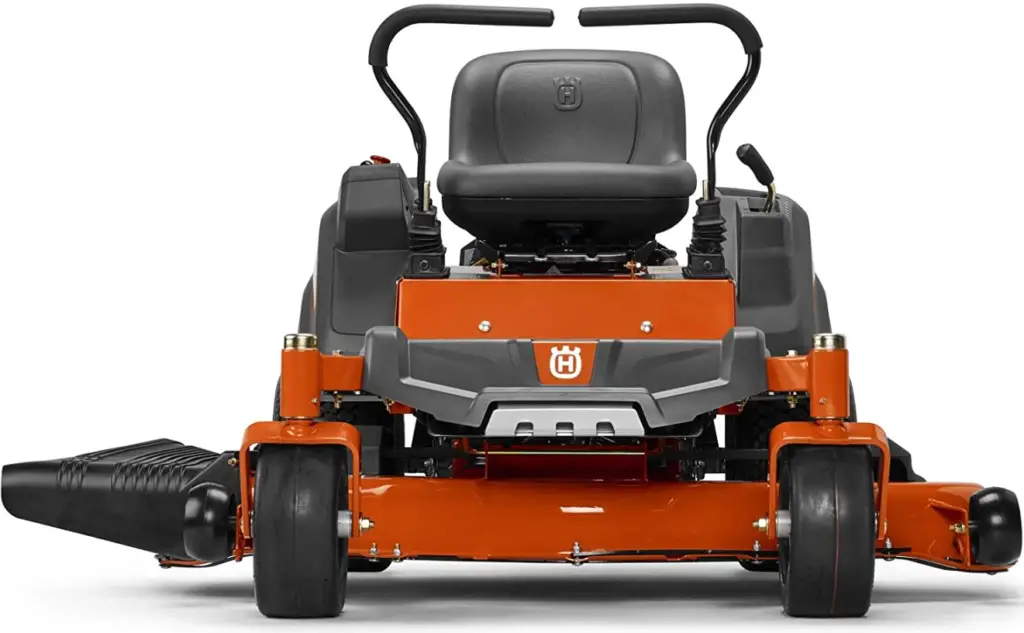 Let's dive in….
Chainsaws vs Axe vs Handsaws
When purchasing a chainsaw, it's important to understand if you actually NEED a chainsaw. Don't get me wrong, I'm all for a lil vroom vroom but when it hurts my cha ching cha ching, it makes me wonder… Is this the right tool?
All three virtually do the same thing, which is make big pieces of wood smaller. However, each one is targeted for different tasks and frequencies. If you're cutting down a small tree, clearing some brush or splitting some logs an ax is probably all you'll ever need.
If, however, you've got A LOT of small trees to take down, or some big branches to remove then a chainsaw is probably better for you. A handsaw is somewhere between, usually like a branch that is 2 to 3" in diameter that you want a clean cut for, like removing a branch close to the trunk of a tree.
There are also battery powered chainsaws and even plug-in electric chainsaws, but neither of those are in the same atmosphere as this one.
What to look for in a chainsaw
A solid chainsaw is one of the most important tools a homeowner can have. Buying the right one is absolutely essential to your kids thinking you're a cool man or woman. Chainsaws come in a variety of different shapes, sizes, type and models. Most are either gas or electric powered. Depending on your application of course, most people can get away with a 14" bar and chain. Unless you're cutting up massive trees you probably don't need anything bigger than that.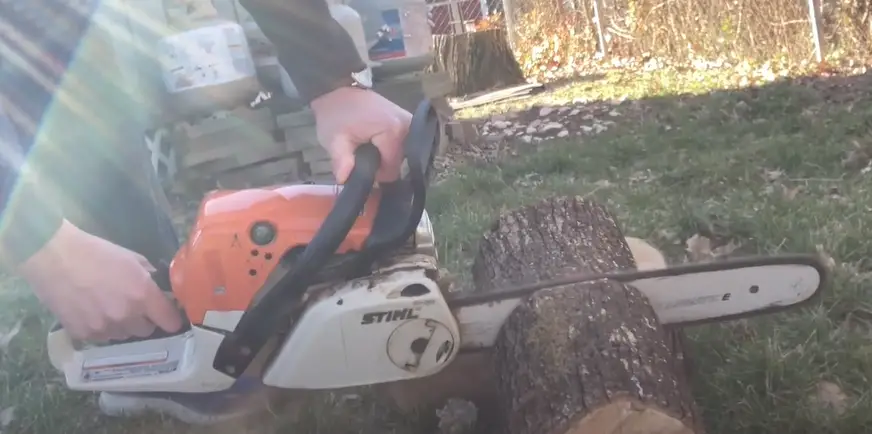 In addition to that, most people nowadays can probably get away with an electric model vs a more powerful, smoother cutting gas powered model. But it's all personal preference. However, honestly I tend to always go with the bigger more powerful engines because I think they'll last longer. So far that's proven to be true, but I could just be wasting money. 
Just make sure your chainsaw at least has a kickback reduction feature. This prevents you from losing one of your precious fingers! You only have 10 of them ya know! Kickback reductions can be in the form of the chain or bar itself. Basically these just prevent you from cutting too aggressively which prevents your saw from bouncing back on you. Or a chain brake which causes the chain to stop when it hits something hard or moves too abruptly 
Other features that are nice to have are more comfort-centric. These include tool-less tensioners, mufflers, anti-vibration, automatic chain oilers, etc. 
Husqvarna 395 XP Chainsaw Functionality
For most homeowners, this Husqvarna is the absolute definition of bringing a gun to a knife-fight. This is honestly probably more than 95% of users need in a chainsaw. But for those of you who would rather be overloaded than under loaded, this saw has more than a few bells and whistles that make it topnotch. 
Usability of the Husqvarna 395 XP
When you're powering through tons of logs and time is of the essence, a low vibration level and comfortable ergonomics is key. The Husqvarna 395 XP uses the patented LowVib® technology, basically reducing vibration, which SUCKS when you're using a piece of machinery for a long time. Also, it comes with a 7 degree offset on the handle, further reducing fatigue.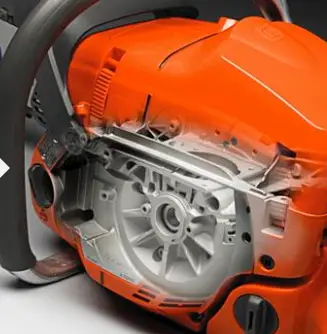 Another couple other features I like about this saw is the air injection and quick release air filter. The air injection prevents large particulates and other crap from even entering the air filter. And the quick release air filter makes it super fast to change when time is of the essence. 
This saw also comes in 20in, 24in, 28in, 32in and 36in varieties depending on your need. 
Dependability
The Husqvarna 395 XP also comes with a magnesium crankcase and a three-piece crankshaft. The magnesium holds up super well with those higher RPMs and high temperatures. The three-piece crankshaft provides serious durability for the commercial or heavy residential usage. Basically this thing won't quit before you do. And in the off chance it does, Husqvarna offers a 5 year extended warranty on this guy. All you have to do to get the extended warranty is to buy the Husqvarna oil and register it online. Easy enough. 
From a maintenance perspective, the great thing about this chainsaw is that it has easily accessible filters.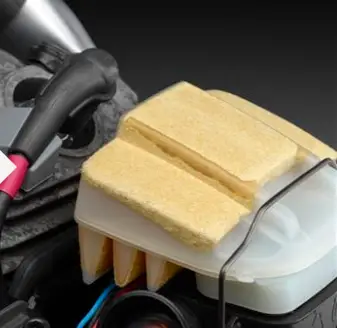 Power
If you've made it this far you've heard me say this before but let me reiterate my point, THIS BAD BOY IS AN ABSOLUTE UNIT. Legend says one of these Husqvarna 395 XP chainsaws could clear half the Amazon. 94 cc's on a chainsaw. If you changed the saw to helicopter blades this could easily take you to the moon. The power output is 6.6 hp (4900 W). That's a lot. Compared, to the 4 HP offered on the Dewalt 60V Chainsaw this will be a massive uptick in power. Understandably so, as this is targeted to professional loggers not your everyday homeowner. 
The Official Review of the Husqvarna 395 XP Chainsaw
Do you need this? Almost certainly, no. Do you want this? Almost certainly, yes. As mentioned several times in this review, the intended use of this chainsaw is commercial tree servicing companies and professional loggers. 99% of homeowners do not need this. BUT if you find yourself in one of the aforementioned categories then you will absolutely not be disappointed in this.
This thing will cut a small forest down like butter. At an average cost of $1,319.99 this is a very expensive model. But you're buying a Cadillac, not a Kia. Sorry Kia.