Lawn fertilizer in the summer? Believe it.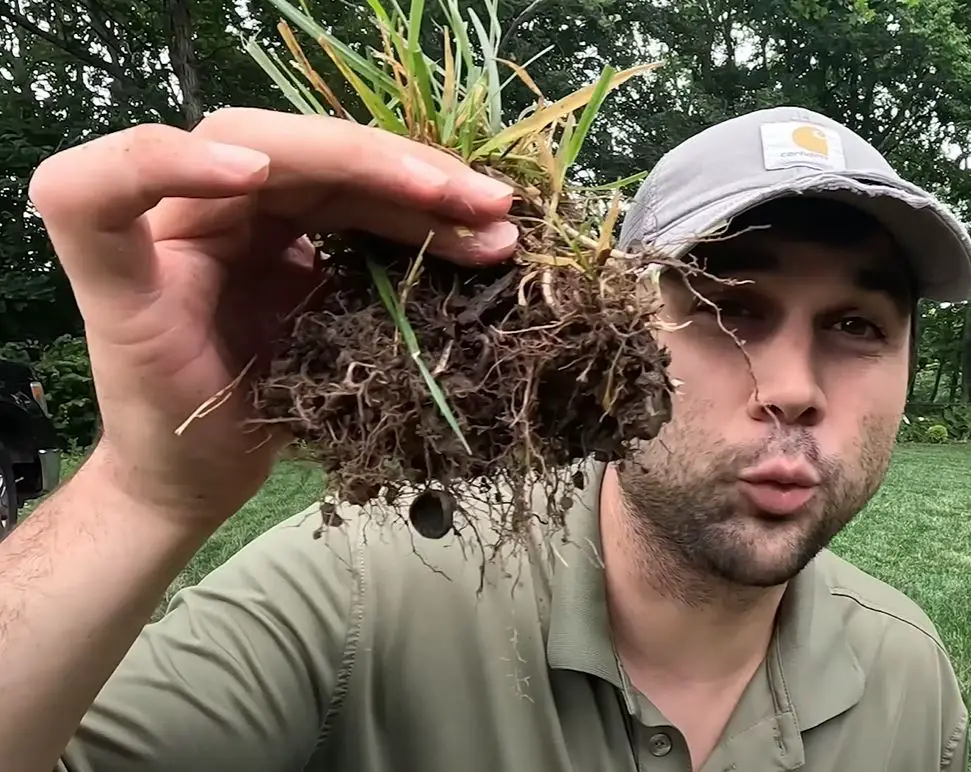 Summer is a season of extremes – drought, torrential rainstorms, and intense heat. It's important to keep your lawn healthy and protected during the summer, no matter what the season brings. Using a fertilizer designed for summer use is one of the best ways to maintain your lawn, ensuring that it stays lush and green.
However, before picking out an ideal fertilizer, you must first understand the NPK ratio and why it matters.
Why we started this site
We started The Lawn Review out of frustration. We couldn't find clarity around what type of products were actually good and reliable. All the fertilizers we tried didn't work. We ended up with a dying lawn, wasted time, and wasted money.
So we started buying and reviewing lawn tools and figuring out which ones were the best. And now we've moved onto actually keeping that lawn looking nice all year around.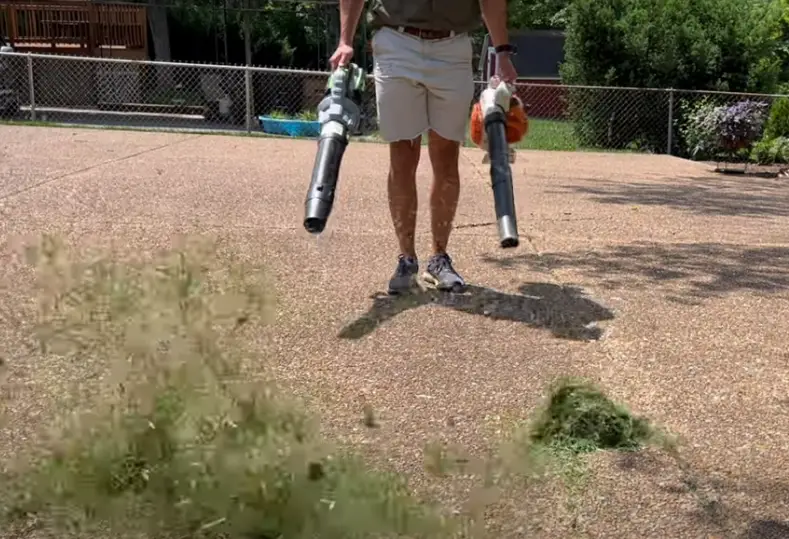 We've spent thousands of hours building this content for people just like you and me – normal people.
What is the NPK Ratio?
If you're familiar with the periodic table, you may already be familiar with N, P and K. Pick up any pack of fertilizer, and you will see a three-digit ratio known as the NPK ratio.
The NPK ratio indicates the proportion of nitrogen, phosphate, and potash the fertilizer contains by weight. For example, a fertilizer with a 10 10 10 ratio has equal amounts of nitrogen, phosphate, and potash. Now, you may wonder, "what's so important about these three nutrients?"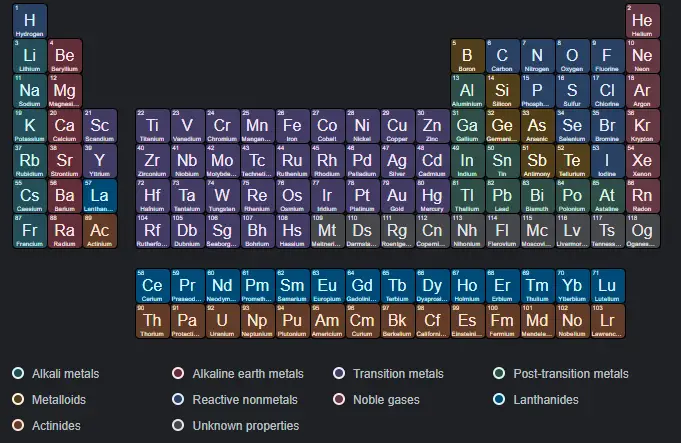 Nitrogen, phosphorus, and potassium play a vital role in grass development and health. Nitrogen promotes growth and gives grass its color. Phosphorus helps strengthen roots, making for a lush and thick yard. Potassium, on the other hand, keeps your yard alive and thriving thanks to its disease-fighting abilities. 
While these three nutrients are important for your yard, that doesn't necessarily mean a fertilizer product needs to contain them in equal amounts. During the blistering summer months, you'll want a fertilizer that's dense in nitrogen. 
If you need to improve the pH of your lawn, which promotes deeper root growth, try adding in lime to your lawn as an amendment.
The Best Fertilizer Ratios for Summer 
The best fertilizers ratios for summer are rich in nitrogen and may or may not contain potassium. A healthy dose of nitrogen is important during the summer because it promotes growth. Remember that you shouldn't fertilize cool-season grasses during summer (unless the grass would die otherwise). On the other hand, warm-season grasses do need fertilizer in the summer. However, they don't need excessive amounts of potassium or potash.
The best NPK Ratios for summer: 
Below, we reference some that match or come close to matching these ratios pre-packaged. You can buy these ingredients separately and disseminate the perfect ratio, but the ones below make it easier.
The Best Lawn Care Fertilizers for Summer
I know you have a lot of options when it comes to choosing the best lawn fertilizer for summer. With that said, you should consider the fertilizer's NPK ratio when looking for the optimal product. Now, it doesn't have to be exactly 10-0-4, 15-0-8, or 6-0-0. Variations of these ratios are fine – you just want to aim for a fertilizer higher in nitrogen and lower in phosphate and potash. 
Ready to spruce up your lawn this summer? You can't go wrong with any of these summer fertilizers:
Scotts Turf Builder Summer Lawn Food
You're probably familiar with the Scotts brand if you've wandered around the lawncare section of any big box store. But there's a good reason for that – Scotts fertilizer uses unique Eyedrop Technology that keeps your lawn thick and protects it against extreme summertime elements (i.e., drought and scorching temps).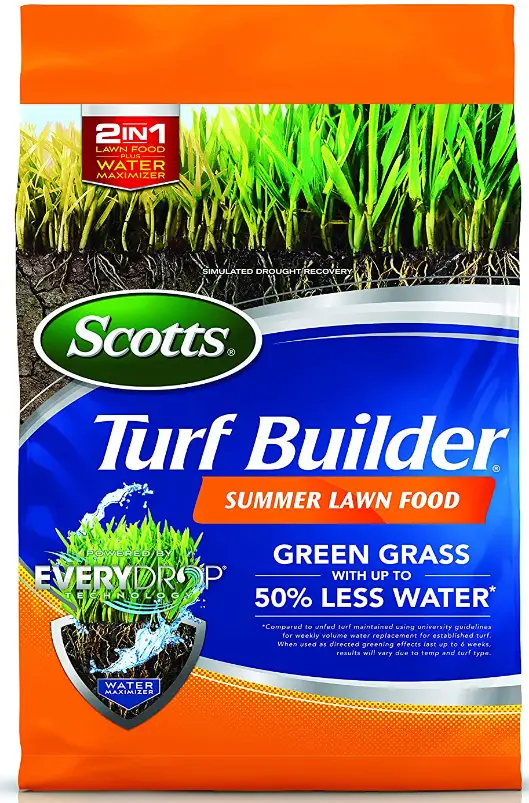 I think Scotts Turf Builder Summer Lawn food is an awesome choice if you want to keep your lawn green while minimizing water use. This product is available in two sizes – 4,000 and 12,00 square feet. You can use it on all grass types; the results last up to six weeks. However, water your grass immediately after using the Turf Builder if the temperature is above 85 degrees.
As long you follow the instructions that come with the fertilizer, this product is foolproof. It's available on Amazon for a great price, too!
Simple Lawn Solutions Liquid Fertilizer
Another solid summertime product is Simple Lawn Solutions Liquid Fertilizer. This fertilizer is high in nitrogen, with an NPK ratio of 16-4-8. You can get your hands on this fertilizer in two sizes – one gallon and one quart.
For reference, a gallon of liquid fertilizer can cover 12,800 square feet. Like Scotts Turf Builder, Simple Lawn Solutions works on all grass types – Buffalo, Bahia, Kentucky Bluegrass – you name it.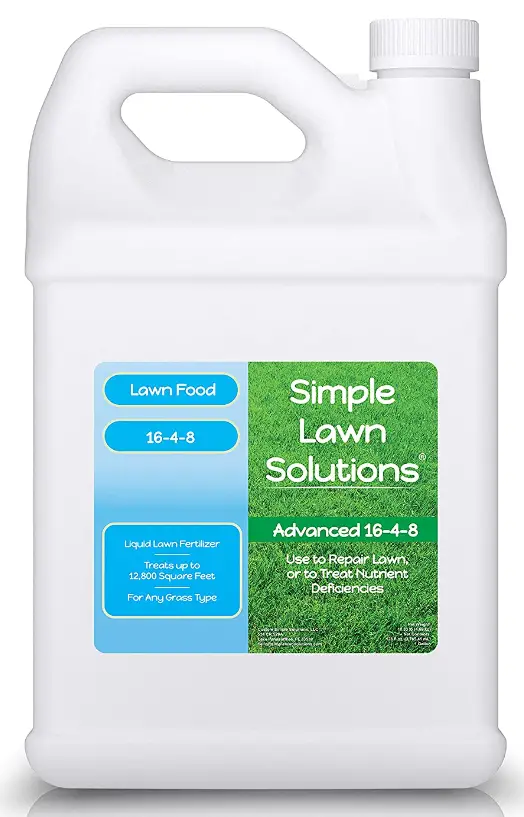 While all the fertilizers on my list are great at nourishing your yard, Simple Lawn Solutions Liquid Fertilizer has a unique blend of seaweed and fish (don't worry; it doesn't stink). The fertilizer's high nitrogen density will keep your grass vibrantly green during the summer and encourage healthy growth. On the other hand, potassium enhances turf hardiness, while a small amount of phosphorus promotes strong roots.
If you think Simple Lawn Solutions Liquid Fertilizer is a good fit for your lawn (and I'm confident it is), check it out on Amazon. Since it comes in a concentrate, you'll want to water it down and spread it with a backpack sprayer.
Milorganite Organic Nitrogen Fertilizer
Milorganite claims its Organic Nitrogen Fertilizer has been used on golf courses for decades, and I believe it. The fertilizer has a 6-4-0 NPK ratio, meaning it's rich in nitrogen and ideal for summertime use.
We've written extensively about Milorganite and it's role in supporting and promoting grass growth.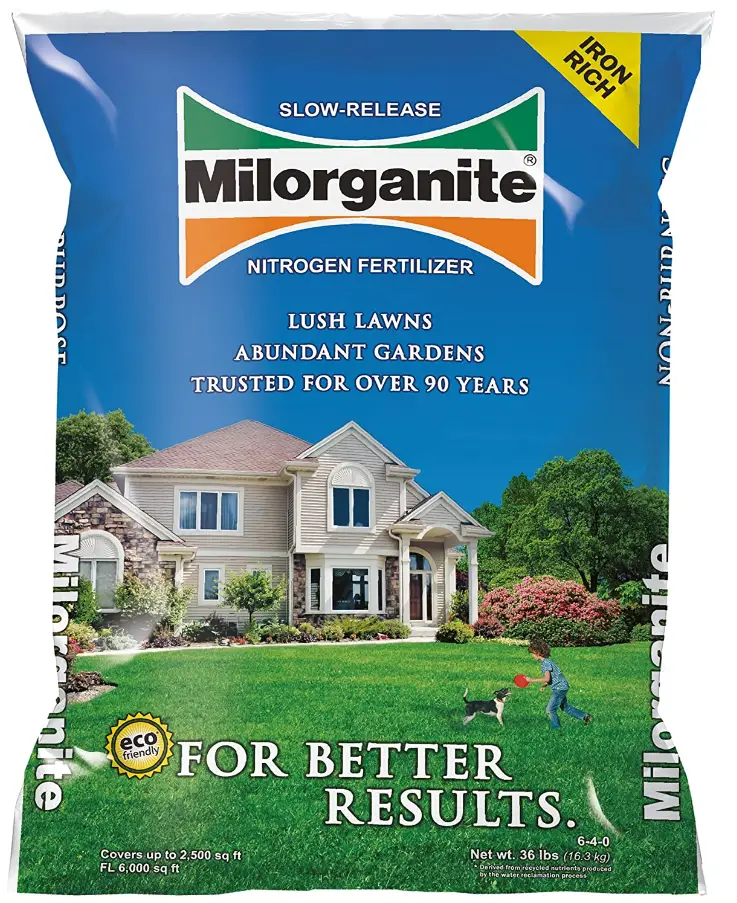 Milorganite product comes in a 36-pound bag with an organic composition. And like Scotts Turf Builder Summer Lawn Food, Milorganite fertilizer reduces the need for watering, which is great for summer droughts. In addition, the slow-growth formula means less mowing (I certainly won't complain about that). 
Milorganite Organic Nitrogen Fertilizer is a great choice if you want an easy-to-use product that keeps your yard green all summer. Check it out on Amazon to stock up as summer approaches. 
Scotts Green Max Lawn Food
I couldn't end the list without choosing another product from Scotts. The brand's Green Max Lawn Food can be used during the spring, summer, and fall.
If you're in Florida, you're in luck – Scotts has a special lawn food designed exclusively for Florida residents. There's also a standard option that's suitable for all other states. Depending on the size of your lawn, you can choose between a 5,000 or 10,000-square-foot package.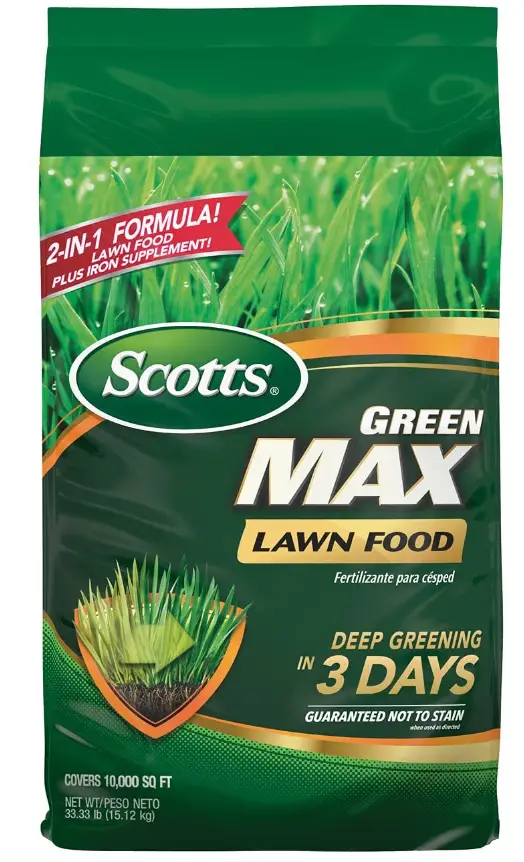 Applying Scotts Green Max Lawn Food is pretty straightforward and requires either a Scotts broadcast, rotary, drop, or Wizz Spreader. The best part about this fertilizer is that you'll see results as soon as three days. Not only does this fertilizer produce quick results, but it also lasts up to three months. It's available on Amazon for a great price.
The Bottom Line
Not all fertilizers are suitable for summertime use. You should aim for one with a higher nitrogen concentration (preferably one of the NPK ratios noted above). If you're unsure which fertilizer is right for your lawn, I highly encourage you to check out the four products on my list. These fertilizers are all excellent for summer use and work well on different types of grass.