If you're looking for a top dog trimmer look no further! The Stihl FS 56 RC Brush cutter is the real dang deal. Relatively lightweight but more than capable power makes this straight shaft trimmer hard to turn down.
Don't take it from me! Ace Hardware has this rated as a 5 star product themselves. 
I have dealt with misleading reviews and bought a bad trimmer before, so this hits home for me, too. Today we will review all the key points of FS 56 RC weed eater and clear up any qualms you may have.
Let's get started: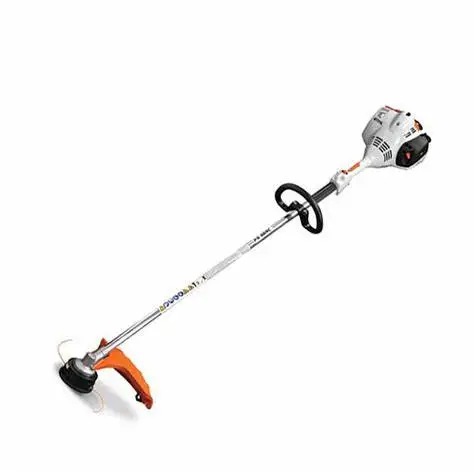 Why we review lawn tools
The reason we started this website in the first place was because we had so much trouble trying to find reasonable, understandable, honest reviews for lawn equipment. And it's not cheap! After hours and hours of research, trying products and returning them, and messing up our yards – we started this site.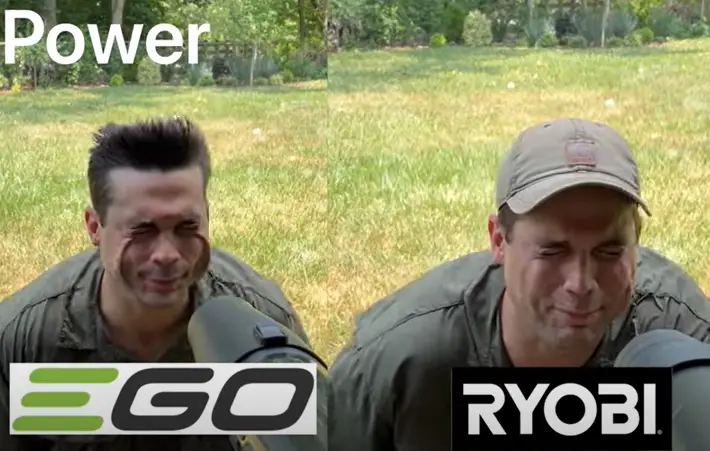 As people who had to learn the hard way, we want you to know exactly what you are signing up for before you purchase a piece of equipment. That's why we are committed to providing honest, easy-to-understand reviews that mean something.
How to instantly improve your weed eater
Upgrade your weed eating game with the ultimate GrassKicker Weed Eater String! While weed eaters and lawn edgers are great tools, it's not complete without the right string. Our specially crafted line is designed to enhance your weed eater's performance and give you flawless edges around your yard and garden.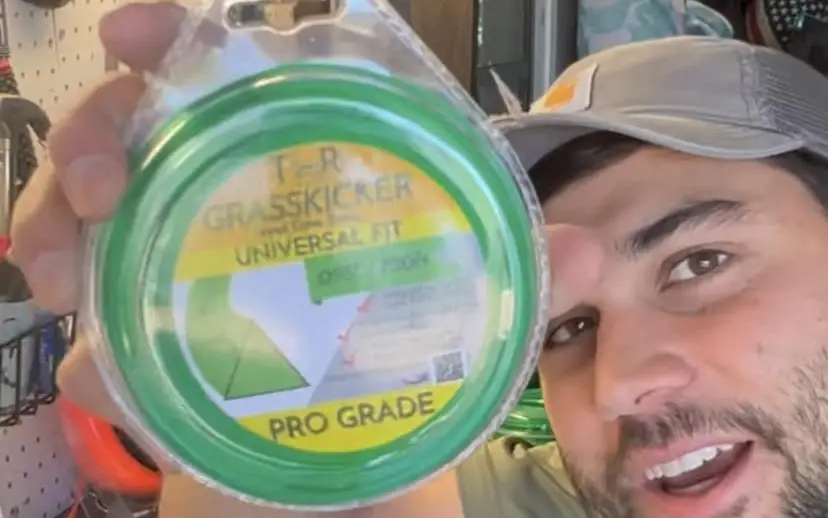 Don't settle for subpar string that breaks easily and leaves ragged edges. Our team has scoured the market and combined the best colors, shapes, thicknesses, and materials to create a superior line that cuts more cleanly and lasts longer.
With GrassKicker, you can take pride in your perfectly manicured lawn and make a lasting impression on your friends and family. And who knows, your envious neighbors might just start dropping by more often! Don't wait, elevate your weed eating game with GrassKicker Weed Eater String today! Click the link now to buy.
Stihl's reputation
Stihl is still at it! Pumping out high quality product after high quality product. They're thought of as one of the GOATS of the yard product game. The boys in orange are known to have a superior product to their competitors. The Stihl FS 56 RC Trimmer is a top notch trimmer that falls right in line with some of their other awesome products.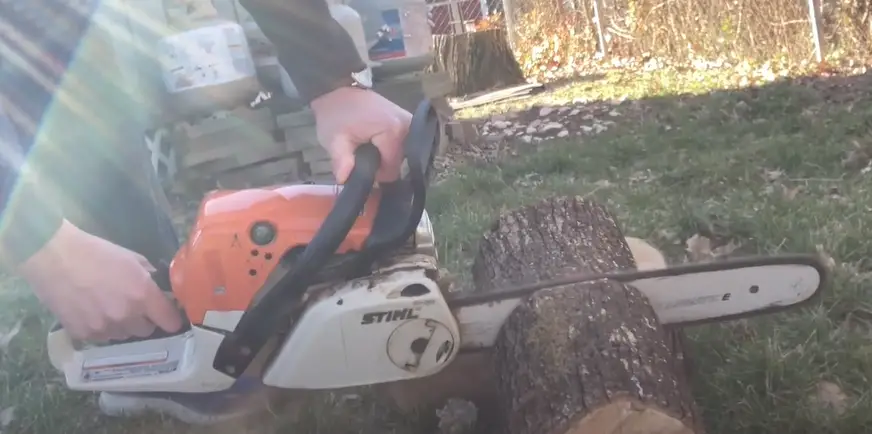 The world's largest chainsaw manufacturer, the company moved some operations to Virginia in the 1970s and opened up their first factory dedicated to a single chainsaw. They have continued to master their craft and expand their product offers in the lawn care space.
Stihl has a great reputation that many commercial landscapers rely on each day. Many residential owners will be more than pleased with their products.
Gas vs Electric String Trimmer
When purchasing a piece of lawn equipment in 2022 it's important to understand your power source options. It basically boils down to gas or electric. Electric trimmers are typically easier to star and usually maintenance is a breeze. They also have less of a noise and environmental impact. Electric trimmers are usually a good bet for small jobs.
Trimmer powered by gas usually end up having more power and are more suitable for larger, more commercial type applications. Because some electric trimmers receive power by a cord they're not super mobile, gas powered weed eaters can go where you can go. If you want to trim up the moon, it can go with you.
Either way you go, you need to make sure you have the right size weed eater string.
What to look for in a gas powered string trimmer
When looking to purchase a gas powered weed eater there are a few key things to keep in mind. It is always important to understand the power of the machine you are wanting to buy. A good indicator of the power is cubic centimeters or "CC's".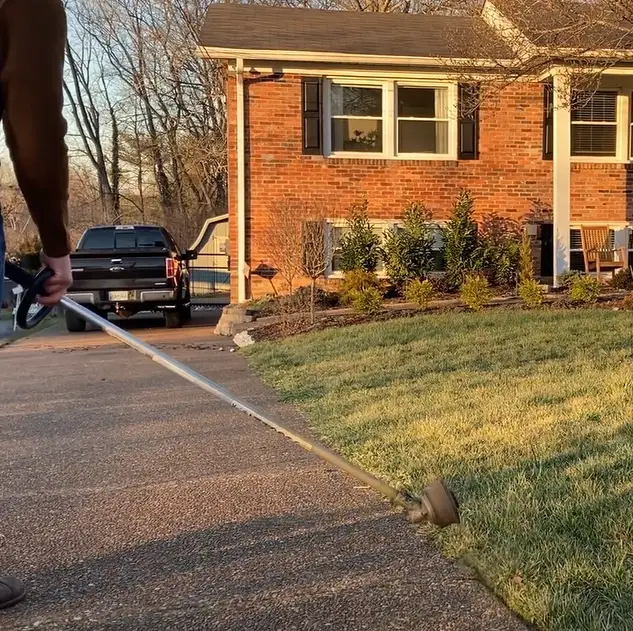 Other considerations are comfort level (straight vs curved shafts, weight), how the line in the trimmer advances (single line vs dual line, bump heads vs automatic feed), and whether or not it has the ability to add attachments. It's important to find the right balance for your particular yard and personal strength. 
We've actually compiled a full list of the best Stihl weed eaters on the market.
Stihl FS 56 RC Trimmer Features
As discussed earlier, it's important when buying a trimmer to make sure you're getting a clear understanding of the product's power, comfort level and ease of use before purchase. There's nothing worse than buying something that has great power or fuel efficiency that ends up weighing as much as an elephant. Let's jump in to what makes the FS 56 RC unique.
Power 
This trimmer boasts a capable 27.2 CC 2 cycle gas powered engine. Compared to other trimmers of it's size and price range and some we've reviewed recently, this is actually on the high end of power. Compared to an alternative competitor such as the ECHO SRM 225 (which we reviewed here).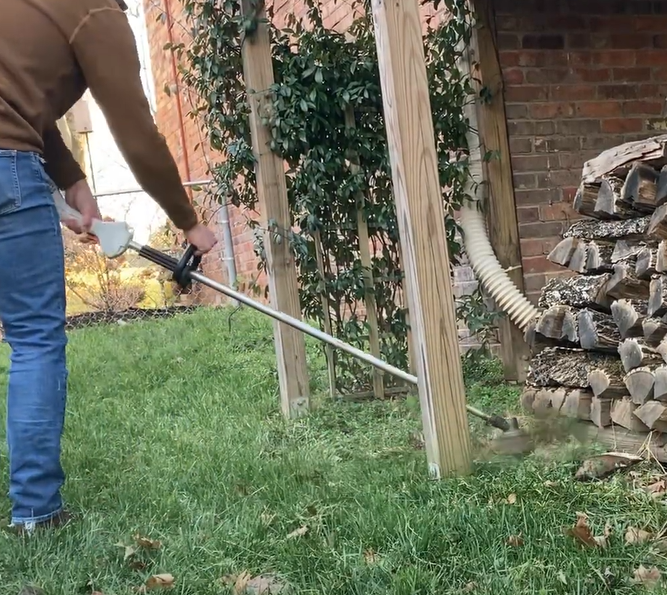 That's than enough power to keep cutting as long as you have line to feed it. I really haven't experienced this bogging down at all in my experience.  
Comfort Level of the Stihl FS 56 RC trimmer
This trimmer has a straight shaft which makes it really easy to handle for taller people like me. I had an echo curved shaft that was very difficult on my back. This engine also runs very smoothly so it reduces vibration on your hands and forearms which is good for days where you've got a lot of cleaning up to do.
Also, not super duper heavy at 10.6 lbs which is also great for long days on the job. Once you get it started the comfortable and adjustable handle on the shaft make customization pretty simple as well. If you have longer arms, just slide the handle down the shaft and retighten.
Ease of Use
The Stihl FS 56 RC Trimmer is relatively easy to use. It boasts the Easy2Start technology which makes start-up a breeze. It's pretty initiative, honestly. You start it up just like you would any other trimmer. You push the primer bulb about 5 times and move the choke position to closed and pull. Usually starts on the first pull for me.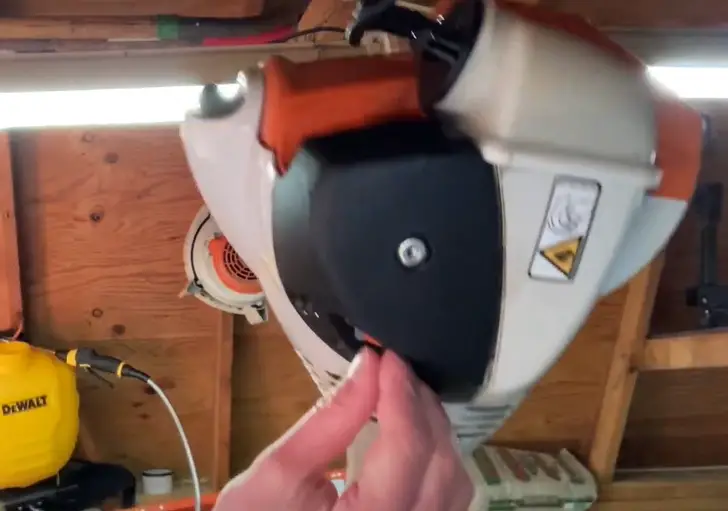 While using you basically just pull the trigger right below the engine housing to power the spinning action. If you need more line you just bump the trimmer cutting head on the ground while holding the trimmer and it should release more line for you.
The downside of the Stihl FS 56 RC
The only qualm I have with the decision on this is when I go to refill the cutting head with trimmer line. Man, it is super frustrating for me. I don't know exactly how it's supposed to fit when I reattach the spinner to the head itself. I feel like I do the same thing over and over until it locks into place. It's pretty hard to explain so just watch our view video review and you'll know what I'm talking about.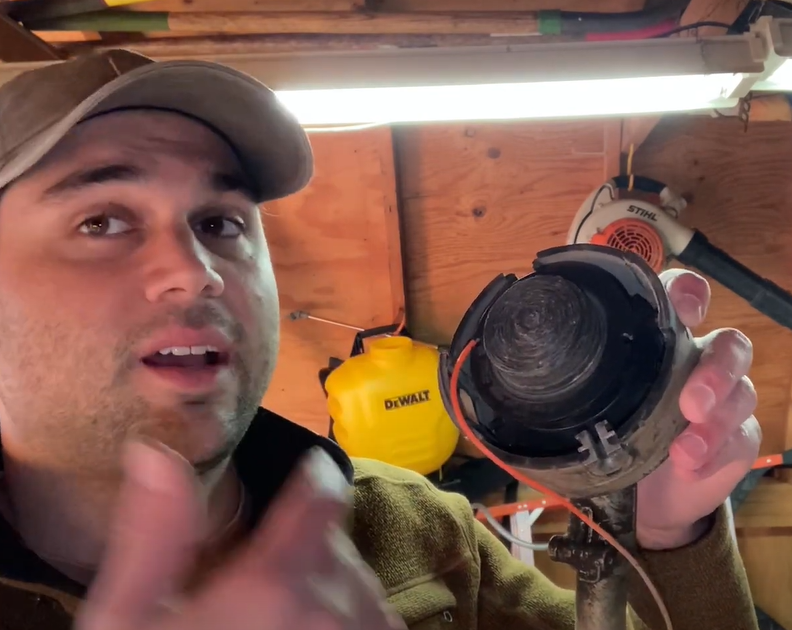 The Official Stihl FS 56 RC Trimmer Review
This is another situation where I'm not going to tell you to buy something I wouldn't buy myself. I have bought this and I LOVE it. I use it almost every time I mow. I've had it for several years and it's never missed a beat. It's easy to start, easy to maintain and has everything I'd need in a trimmer. It's not super expensive for a gas trimmer.
It'll run you about $220 but in my opinion, it'll be well worth it. You can grab it at an Ace Hardware near you by following this link, (for about $200) or get it from Stihl's website directly.
You know what you're getting with Stihl and this is no exception. Another A+ in my book! 
We made a cool web story highlighting the Stihl FS 56 RC.