I don't know about you but when I think about Honda, I think about the Honda CRV vehicle, not a mower. But Honda has been in the mower game for quite some time now and really makes a fantastic product.
Like most people, I love a fresh cut lush green lawn. I think there are few things in life so wonderful than the smell of freshly cut grass. Man does this Honda mower make that end result easier to achieve than ever!
Let's review:
Why we review lawn tools
The reason we started this website in the first place was because we had so much trouble trying to find reasonable, understandable, honest reviews for lawn equipment. And it's not cheap! After hours and hours of research, trying products and returning them, and messing up our yards – we started this site.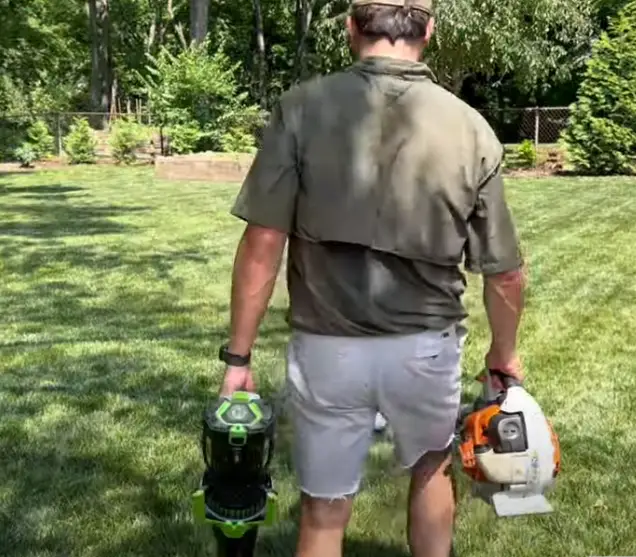 As people who had to learn the hard way, we want you to know exactly what you are signing up for before you purchase a piece of equipment. That's why we are committed to providing honest, easy-to-understand reviews that mean something.
The Honda HRN Lawn mower engine: GCV170
The Honda GCV170 is a fantastic walk-behind mower. The GCV170 is a self propelled push mower, which is great for medium sized yards. This mower uses a more than capable – 170cc Honda engine. The Honda GCV easily adjusts the mowing speed with the push of a thumb via the Smart Drive Self Propel.
A mower with a similar engine is the Troy Bilt TB160, which uses the Honda GCV160 engine.
Though more expensive than most, it offers features not often duplicated by other push mowers such as an adjustable throttle control, clipping director and an auto choke feature.
Today, we will review the many features offered with the Honda GCV170, a how-to guide and highlight it's pro's and con's. 
An overview of the Honda HRN
The Honda GCV170 offers an easy-to-start auto choke system, variable speed throttle and the flexibility to control how your grass is cut with a simple to use clipping director. This flexibility enables you to handle most any job on small to medium sized yards (i.e. simple grass cutting, quick leaf pickup, mulching, etc).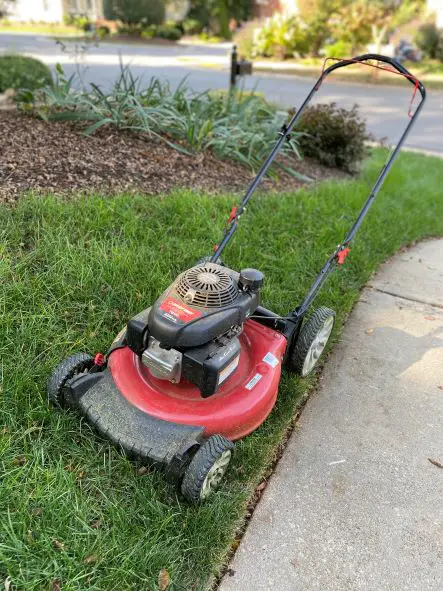 The power supplied by the 170cc Honda engine makes tackling a ¼ to ¾  acre yard a breeze. In addition to the power and flexibility offered, this mower is surprisingly light and easy to handle and store. 
Honda 21 in. 3-in-1 Variable Speed Gas Walk Behind Self Propelled Lawn Mower with Auto Choke: Set Up
I purchased my Honda GCV170 from Home Depot, basically ready to use. I just had to install the mower handle with a simple tightening of one screw. It's also important to remember to add fuel and oil to your engine prior to first use. Mowers usually ship "dry" so it's always necessary to add prior to first use.
Important note – This does not use "mixed gasoline" like a blower or trimmer so remember to add only pure gasoline to the fuel reservoir. The oil should be added to the oil reservoir on the side of the mower. 
After you've reviewed the owners manual and properly set up your mower, ensure your deck height is uniform across all four wheels and pull the starter cord. It may take a few pulls to get the engine started after it's been sitting for a while.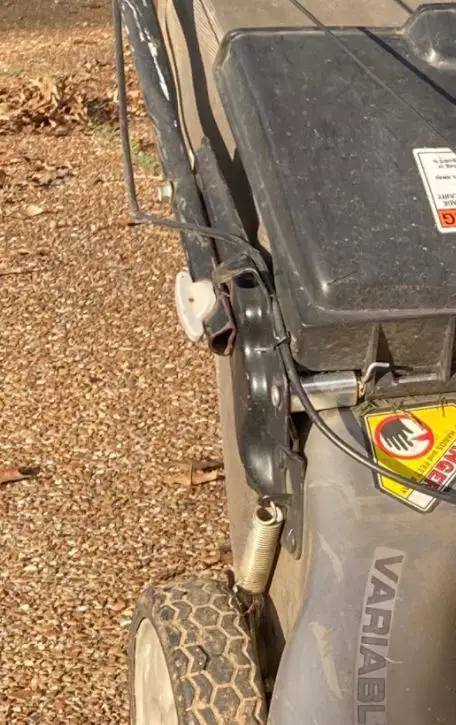 Features of the Honda HRN Lawn mower
The Honda GCV170  I purchased has a 21 inch mulching blade with the MicroCut® Twin Blades System. This is a fairly standard length for a push mower. The mower also came with a bagger for catching clippings if you don't want to use the mulching functionality. I rarely use the bag unless I have an excessive amount of leaves during the fall season. 
The mower also offers two handlebar heights for short or tall users. To adjust the mower height you just need to twist the two grey knobs on each side of the mower handle so that it swings freely then move the hole to the other setting.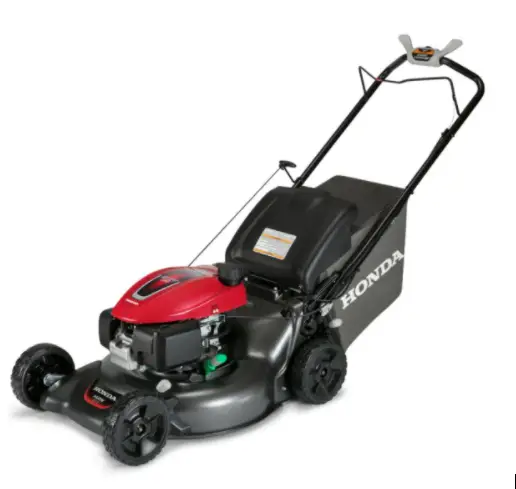 Power
As previously noted, the engine used is a 170 cc engine with 6.9 ft – lb torque. The mower engine puts out about 4.4. HP. So that'd be like mowing your yard with four and a half horses right? That'd be interesting! More than enough to get the job done on a flat and slightly sloped yard. The engine is extremely durable and basically hands free.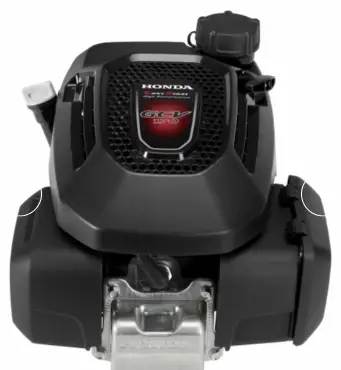 Maintenance and reliability
It also is incredibly easy to change the air filter on this. It's just a square air filter that's easy to find at most big box stores and online. 
The reliability of this machine is honestly pretty astounding. I didn't use mine for a year or so and didn't winterize it and it ripped up perfectly fine. I've also left it out in the rain and it started up no problem. Heck I bet I could even run this bad boy underwater. The engine just simply will not stop. It also comes backed with a pretty good warranty – 3 year warranty. Pretty much most things that could go wrong with a manufacturing defect will have already gone wrong by the end of year 3. 
DISCLAIMER: I forgot to change the oil for over 2 years and it still ran perfectly fine. To engage the blade you must hold down the safety bar above the throttle, once you let go the mower engine will continue to run but the blade will stop.   
Where to buy Honda GCV170 HRN lawn mower
You can also grab the Honda HRN from Home Depot (for a good price) like I did.
Our recommendation for the Honda HRN lawn mower
I would absolutely recommend you purchase the Honda GCV170 mower. It is small enough for most adults to handle with ease, yet powerful enough to tackle most jobs.
There are tons of cool features to the mower, such as the easy to use clipping director. At about a $500 price tag, this mower is a tad more expensive than others but it's incredibly reliable and worth the money in my opinion. I've had this mower for many years and have been more than pleased with it. Many of my neighbors and friends have asked me what mower they should buy and this is pretty much always my go to recommendation.
If you like Honda GCV motors, you'll love Honda's GCV pressure washers.
Manual
https://images.thdstatic.com/catalog/pdfImages/db/dbb07ce8-93c7-4858-8f11-85112441b839.pdf
Replacement Parts List
Warranty Information
PWL50623-Q PE Dist Ltd Warr.fm (thdstatic.com)
Assembly Instruction
fceb40d9-d7f7-4e1a-88e3-9d3026234afc.pdf (thdstatic.com)
SDS