The Sun Joe SPX3000 is one of the most (if not THE most) popular electric pressure washer in the history of the world. It sounds a little scary to mix electricity and water like this, but for whatever reason – people are loving it. 
The Sun Joe SPX3000 comes in two forms: the normal SPX3000 and the SPX3000-XT1. The XT1 version is the "XTREAM" version, and boy is it extreme (ha!). It really isn't that extreme, it just has a few different features, as you would normally expect. 
Let's get stated by looking at the following:
Why we review lawn tools
The reason we started this website in the first place was because we had so much trouble trying to find reasonable, understandable, honest reviews for lawn equipment. And it's not cheap! After hours and hours of research, trying products and returning them, and messing up our yards – we started this site.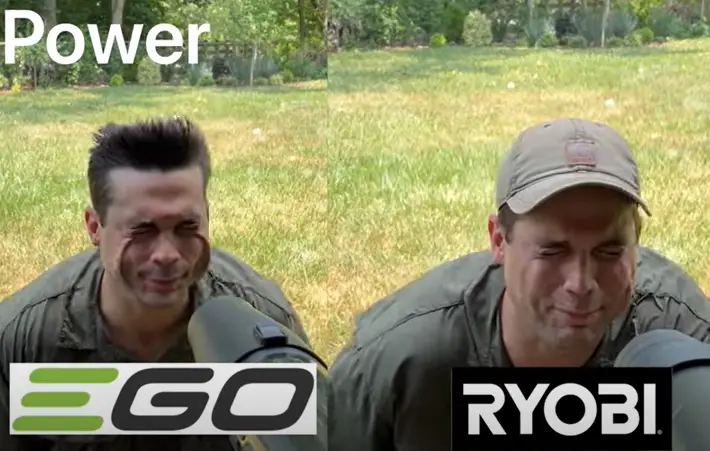 As people who had to learn the hard way, we want you to know exactly what you are signing up for before you purchase a piece of equipment. That's why we are committed to providing honest, easy-to-understand reviews that mean something. Always feel free to leave a comment or request a review using the form you see at the top of this page.
Who is Sun Joe and what is his SPX3000?
Sun Joe produces electric lawn and home care equipment. They are popular for their dethatcher (you wouldn't believe how satisfying it is), and of course their pressure washer. You likely found out about the pressure washer because it has more reviews than I thought humanly possible on Amazon. As of today, it has almost 45,000 reviews and 73% of them are five stars. 
People love the SPX3000 but I can tell you right now, it is not for everyone. While one of the least expensive items on the pressure washer market, it certainly has a target demographic. I'll break down who the target audience is and why this is so popular.
The Power Struggle of the Sun Joe SPX3000
The Sun Joe SPX3000 boasts a 2030 MAX PSI with 14.5 Amps. As a reminder, most pressure washers run about 2000-3000 PSI and are used around the home for cleaning decks, windows, driveways, cars, boats, and siding.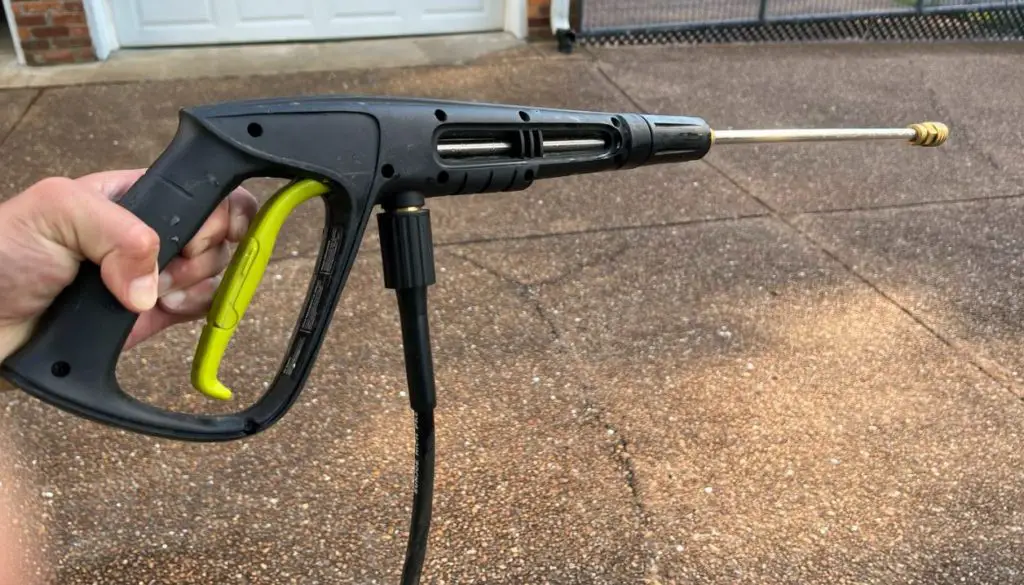 Something to note here that I think has caused a stink among some people who have purchased the SPX3000. The 2030 MAX PSI advertised in the product name means that it has a PSI of 2030 at an absolute maximum. When not using the strongest setting (which is the zero degree setting) that shoots a straight pinhole sized beam of water, you will not get the 2030 PSI. 
Why this matters
This is a huge frustration point to many who purchased this for a steal who think they will be able to do everything an industrial power washer can do. It even says in the Amazon product description "Cleans Cars/Fences/Patios".

Well my friends, it says what it means. This thing is not going to blow off 10 years of grime from your second floor siding from 30 yards away. It is going to provide a pressured wash to items that can withstand moderate pressure like cars, fences, and patios. And it will do a dang good job at just that.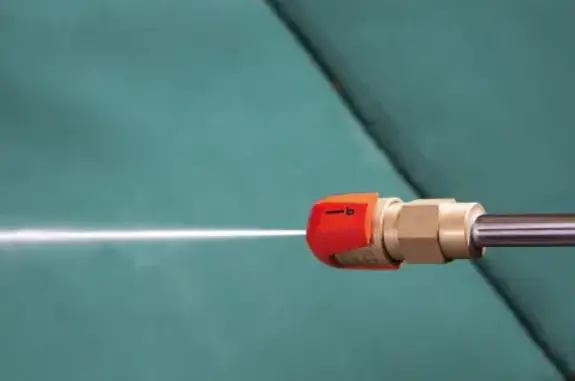 If you have the right expectations for the type of pressure washer you are going to get when you purchase the Sun Joe SPX3000, then you will be fine. 
Why it is such a hot seller
Now you can see why this product is such a hot seller over at Amazon. Most people want to use a pressure washer for relatively light work around their house, condo, apartment, or townhome. They want something light, inexpensive, and tough enough for the job at hand. 
The Sun Joe SPX3000 has everything you need for light work – but make sure to keep the work light. 
Usability 
The Sun Joe SPX3000 comes with five different attachment tips. A zero degree, fifteen degree, twenty five degree, forty degree and soap tip. The larger the degree of tip you have on the front of this pressure washer, the weaker the spray and the larger the area of coverage. 
If you are pressure washing an outdoor metal fence, you can use the zero degree tip to blast away anything that is not metal. If you want to clean off your car, try the forty degree or soap tip as to not hurt the paint or any of the trim features.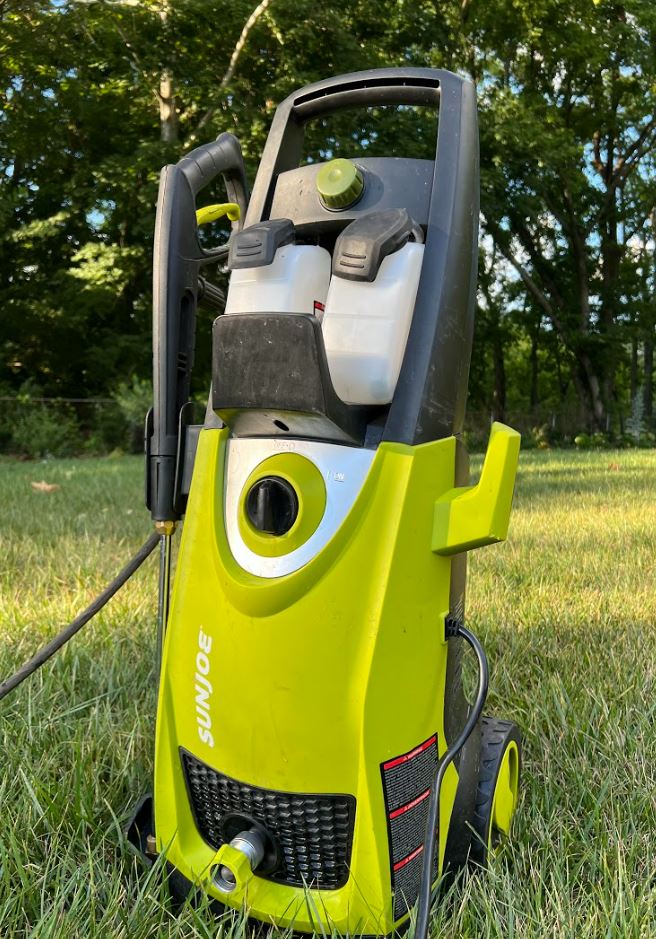 This Sun Joe SPX3000 also has a twenty foot hose, allowing you to extend your work over a modest sized difference.
The SPX3000 and soap
This pressure washer has two different detergent tanks that you can use to infuse the water in the pressure washer with soap. This means you can easily switch from your car (normal soap) to your deck (a bleach mixture). 
We even put this one in our top 5 best electric pressure washers.
Noise and the auto-stop feature
If your neighbor has ever used a pressure washer, well you would know because it is overly loud and obnoxious. I was walking with my wife in our neighborhood and could hear a neighbor about seven houses down using his pressure washer. As we approached his house, he stopped using the pressure washer and tried talking to us. 
We were basically screaming at each other in the middle of the street until my wife faked a massive diarrhea attack and we took off to avoid the conversation (this is a lie). 
The beauty of the Sun Joe is that it is a relatively quiet piece of equipment. For whatever reason, gas pressure washers are loud when they are in use and somehow loud when not in use. 

The SPX3000 has a feature that turns off the whole machine, then turns it back on when you squeeze the trigger. This feature is super similar to a car that turns off at red lights and kicks back on when you press the gas. While not a huge selling point, it makes a difference with your ears and with your neighbors.
Storage and maintenance
This product only weighs about 28 lbs, meaning it will fit into just about any portion of your garage, shed, or even inside your house. Being an electric device means that very little maintenance is required. You simply plug it in and it will do its thing, unlike gas powered pressure washers that rely on…gas.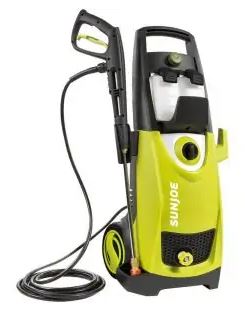 The SPX3000 also comes with a full two year warranty. While this is great, keep in mind that folks usually only use their pressure washer a couple of times per year. Make sure to get as much use out of it as possible for the two years are up in case anything is going to go wrong.
Sun Joe SPX3000 Video
Check out the below video we made:
Sun Joe SPX3000 vs SPX3001 
The only real difference between the SPX3000 and the SPX3001 is the hose reel. The SPX3001 comes with a hose reel that allows you to reel back in the hose instead of having to disconnect it and hand-wind it. This is a nice little convenience that comes at only $2 more on Amazon (right now). I think this is definitely worth the extra cost because you can more easily store your pressure washer.
Criticisms of the Sun Joe SPX3000
The Sun Joe SPX 3000 has a ton of reviews. While most are good, some are quite negative. Keep in mind that this product does not pretend to be an ultra strength pressure washing system. It is a mild strength pressure washer for light work. 
If you'd like to pressure wash a big driveway or walkway, I recommend a larger, more powerful gas pressure washer. You can get decent pressure from the Sun Joe SPX3000, but the size of the spray at 0 degrees will only be an inch or two thick. It would take a very long time to wash concrete of decent size with that spray width.
If you're looking for a more powerful gas-powered pressure washer, check out the Dewalt 3400 PSI pressure washer we reviewed.
Pressure issues aside, others have found a leaking issue with their pressure washer. Around the base where you connect the hose to the pressure washer, a plastic adapter was used. More recently, this has been replaced by an aluminum connector that has reduced the leaking issue.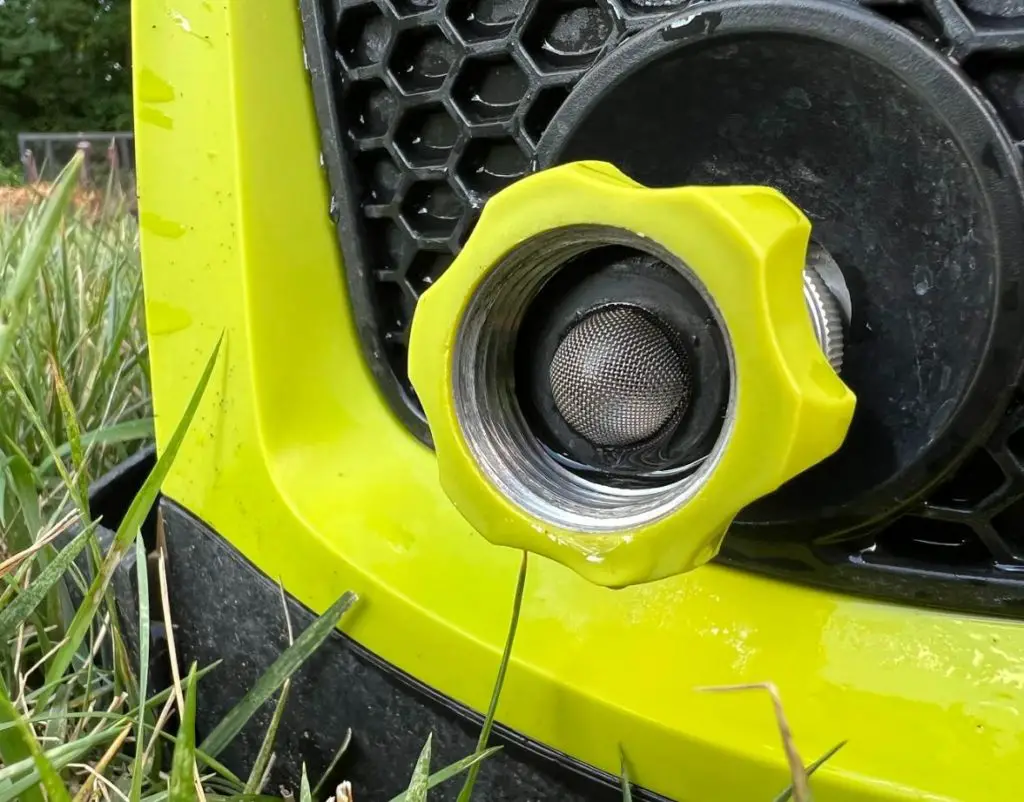 Cost and value: Sun Joe SPX3000
Do not get your expectations up way too high for this product. It is plastic and costs somewhere between $150 and $200. This is a very inexpensive pressure washer, especially when compared to some of the gas powered pressure washers. 
For the power that it provides, the cost that it is, and the jobs that you can do with it – it is a great value. 
Check out our cost comparison for electric and gas pressure washers by clicking here.
Our overall review: The Sun Joe SPX3000
The Sun Joe SPX3000 is a great pressure washer for people who are doing lighter jobs. I would recommend this pressure washer for cleaning cars, boats, windows, or very small deck or patio work.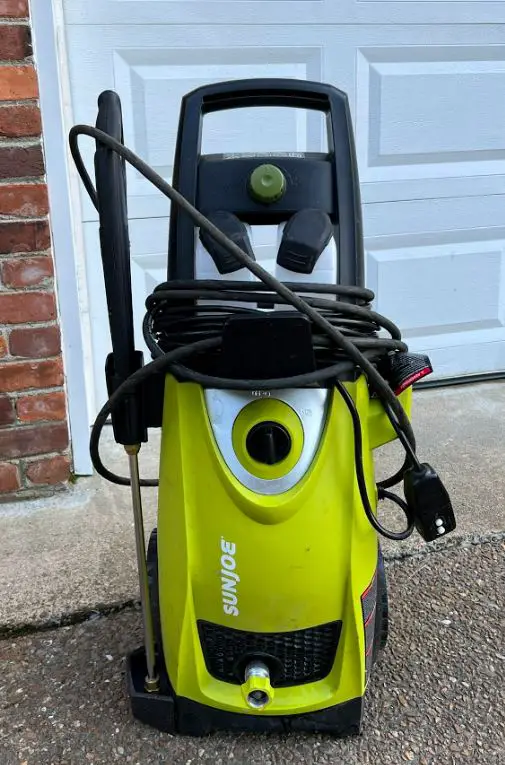 If you are wanting to blast off a long sidewalk or a driveway, you will absolutely need a gas powered pressure washer. The power from this pressure washer simply will not get you good results for tough, dirty jobs.
That being said, if you live in a condo, townhome or apartment, this is the best pressure washer for the money. You can easily store this in a utility closet and will likely not have a job too big for the Sun Joe SPX3000. This will be great for your small patio, walkway, or outdoor furniture. You truly cannot beat the price.
The Sun Joe SPX3000 is currently on sale over at Amazon for about $40 lower than the listed price. Buy it today and start the Spring with a fresh clean.
The BEST Sun Joe Pressure Washer is the SPX3500 – it has all the great upgrades that make this more powerful and more durable.
| | | |
| --- | --- | --- |
| Feature | Sun Joe SPX3000 | Gas powered pressure washer |
| Difficulty to use | Less difficult to use | More difficult to start  |
| Durability | Somewhat durable | Very durable |
| Maintenance | Easiest to maintain | Less easy to maintain |
| Value | Medium value | Medium value |
| Small jobs | Highly recommended | Recommended |
| Medium jobs | Not recommended | Highly recommended |
| Heavy jobs | Not recommended | Highly recommended |