Sun Joe's 3-in-1 blower, vacuum, and mulcher is the ultimate tool for fall leaf cleanup. 
Think about what you are doing today – raking a bunch of leaves, trying to shove them into a hundred bags.
This is probably the least efficient process in the world; the DMV of yard work.
But alas, a new way has arrived. 
The Sun Joe 3-in-1 blower, vacuum and mulcher can blow all the leaves into a pile, suck them up, and grind them into dust. 
That's convenient. It's painless. That's the way you level up your weekends. 
Let's get started:
Why we review lawn tools
The reason we started this website in the first place was because we had so much trouble trying to find reasonable, understandable, honest reviews for lawn equipment. And it's not cheap! After hours and hours of research, trying products and returning them, and messing up our yards – we started this site.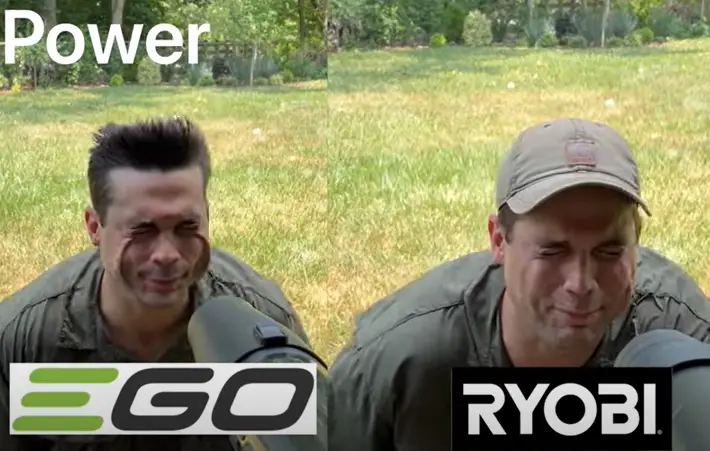 As people who had to learn the hard way, we want you to know exactly what you are signing up for before you purchase a piece of equipment. That's why we are committed to providing honest, easy-to-understand reviews that mean something.
What to look for in a blower
Blowers come in a bunch of shapes and sizes but there are two basic things you need to understand:
Brushless – a type of engine that does not rely on friction for generating power. This engine type uses magnets for a longer lasting, more efficient power generation. 
CFM – Cubic feet per minute. This is a measure of air output on the blower. Higher CFM = more power, but not necessarily more miles per hour. High CFM with a wide nozzle = lower MPH. High CFM with a narrow nozzle = high miles per hour. Ideally, you want both a high CFM with a narrow to medium nozzle for most residential jobs.
MPH – miles per hour. The speed at which the air travels.
Sun Joe 3-in-1 Blower, Vacuum, Mulcher: Features and Benefits
The Sun Joe 3-in-1 blower, vacuum, and mulcher has a ton of things to love. So let's get started by checking out the power, usability and comfort, durability, and a couple complaints.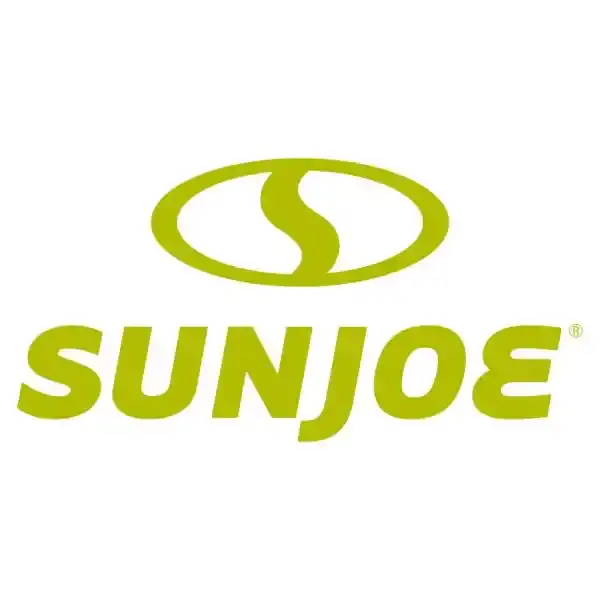 Power
The Sun Joe 3-in-1 has a 13 amp motor. This means that the leaf blower portion of this blower can blow speeds up to 240 mph.
That's actually insane miles per hour.
The air stream produced from the Sun Joe 3-in-1 blower is going to be relatively narrow, meaning that you can provide focused power to a small section. This stream can be contrasted with a wide-mouthed blower that provides slower speeds, but over a much wider area.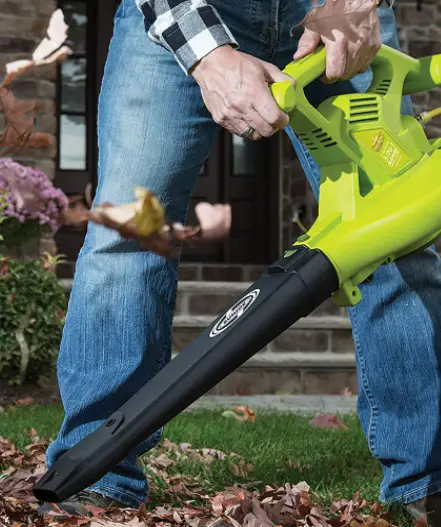 I like narrow stream blowers because they can blast away things like wet grass. The wider mouth blowers are good for things like loose leaves over a large area, like moving them across your backyard. 
As far as the vacuum is concerned, measurement in terms of any meaningful metrics is not common. So, let's just say – this sucks (ha). 
The leaf mulching portion has a 17:1 ratio of bags of leaves to bags of mulched leaves. This is a jaw-droppingly high number that makes you ridiculously efficient when cleaning up your yard. Talk about a space saver! You can also use the mulched leaves as fertilizer to replace Miracle-Gro.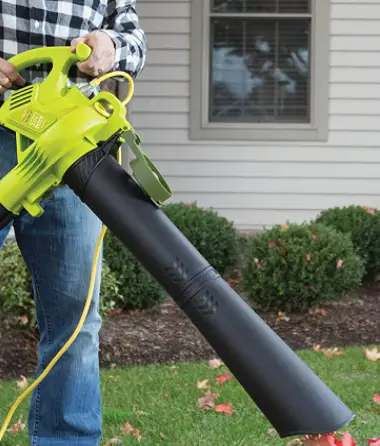 Usability and comfort
Here is a common complaint about leaf mulchers. The bag gets too darn heavy to sling over your shoulder while leaning over to suck up leaves.
Sun Joe has an uncommon addition here: a leaf mulching bag that hangs underneath the vacuum and mulcher. That's pretty slick!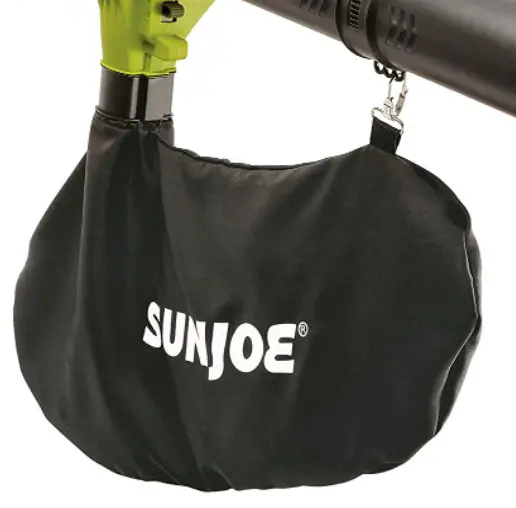 The ergonomic design of the mulching bag means that the bag can get fuller without you having  to stop to dump out the mulched leaves. It also means you can save some back ache in the process. 
Speaking of comfort, the Sun Joe 3-in-1 has some funky looking knobs on the handle that look sort of weird. But these have a distinct purpose. With blower and vacuum combinations, the motor is having to suck air up or push it out of different spots, which means the attachments for both have different locations.
Instead of having a single handle that forces you to use either the blower or the vacuum at a weird angle, you can rotate the knobs to have a good grip with either tool.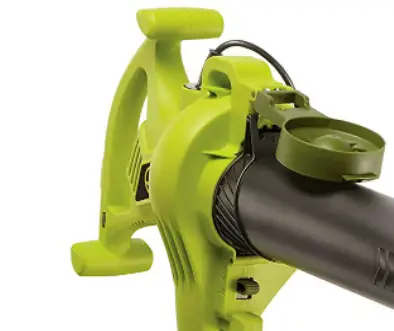 Smart!
Durability and a couple complaints
Stepping back before we dive in, I have no complaints with the durability of this Sun Joe 3-in-1. 
HOWEVER, there are a few things I would like to see that are common in long-term, high use pieces of equipment (think Toyota Tacoma, Honda Accord, etc.).
The first is a brushless motor. Sun Joe definitely makes products with a brushless motor, so it is tough to not see it included here. Brushless motors use magnets instead of friction inside the engine to transfer power electricity. They produce less heat, are more efficient, and last longer.
My last gripe with this piece of equipment is that it's corded. Personally, I like cordless equipment better. An argument can be made that corded is better because it won't run out of battery or gas, but I love the flexibility of cordless equipment. 
Corded vs cordless is a total personal preference here, mine just happens to be cordless.
Either way, the Sun Joe 3-in-1 blower, vacuum, and mulcher is going to be just fine for most folks and the price, well, it can't be beat.
The Sun Joe 3-in-1 is currently selling for around $69. That is insanity. Absolute insanity. And the lowest price I have seen in a while. You can grab it on Amazon for this price today.
The official review: Sun Joe 3-in-1 blower/mulcher/vacuum
Well folks, I think this is a hands down win. If you are in the market for an all-in-one leaf dominating tool, then this is a great one to get.
It has power where you want it, suction where you need it, and can mulch the leaves to a ridiculously fine powder – saving you time and money.
If you are interested in purchasing one, you can grab it off of Amazon (where I saw the lowest price) or from the Sun Joe website.